Claudio Ranieri has taken his title-winning team out to lunch at an Italian restaurant in Leicester to carry on the celebrations.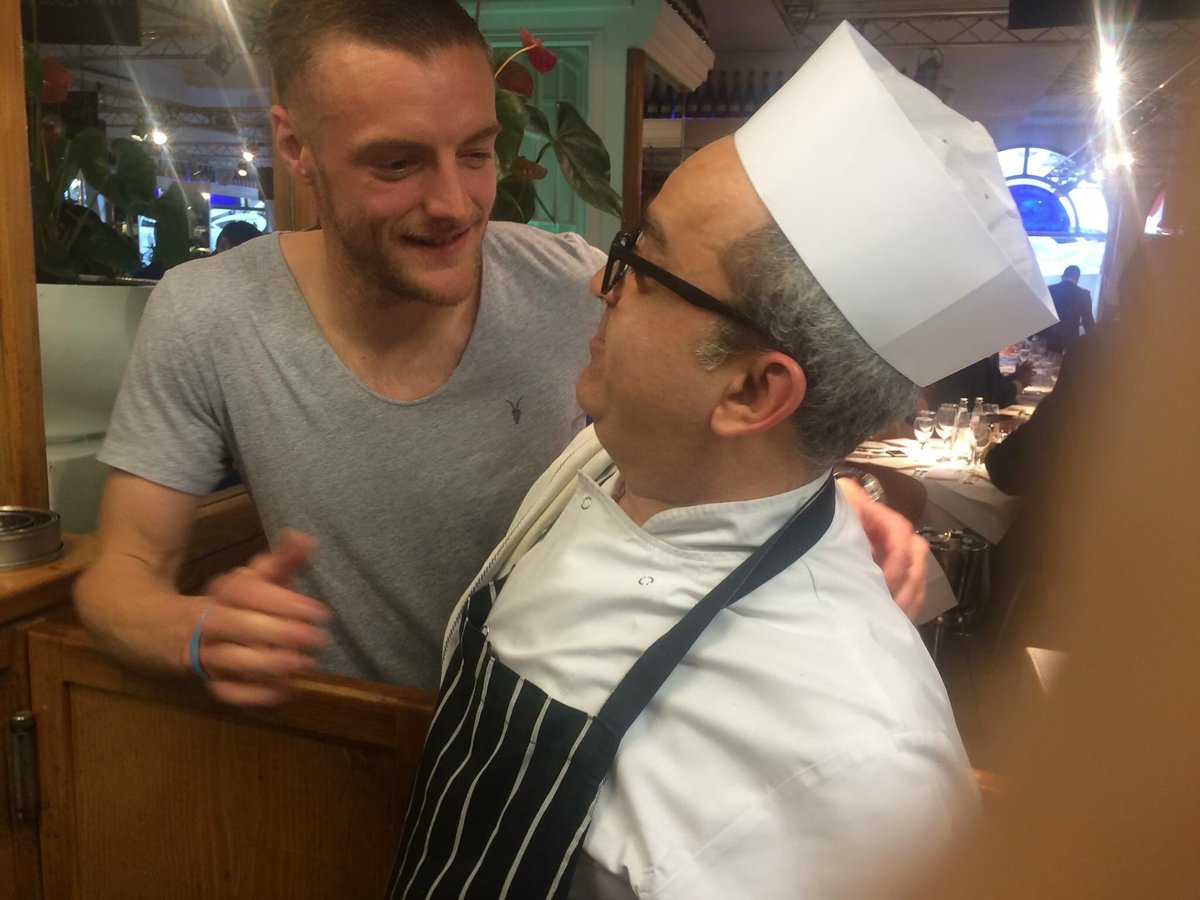 Advertisement
Leicester City striker Jamie Vardy appeared delighted to meet a lookalike on board the Foxes' team bus, as the Premier League champions headed into the city centre for lunch at an Italian restaurant.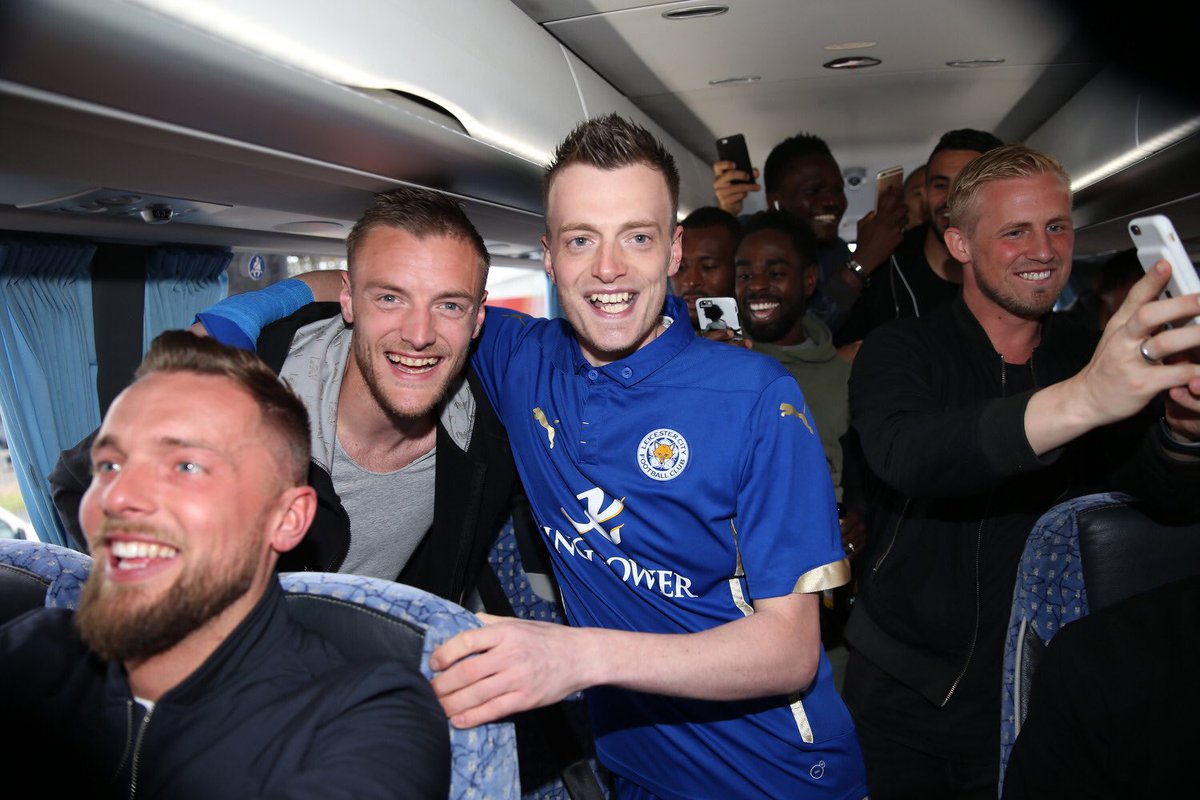 Jose Mourinho has congratulated Leicester City and Claudio Ranieri on their Premier League title win.
"I want to congratulate everyone connected to LCFC; players, staff, owners and fans," Mourinho said in a statement.
The Portuguese manager was sacked by Chelsea in December - just months after leading the west London club to the title.
"I lost my title to Claudio Ranieri and it is with incredible emotion that I live this magic moment in his career."
Martin O'Neil has told ITV News that he believes Leicester City's title victory is a "one-off".
O'Neil hailed the "magnificent" effort of Leicester's "unsung heroes" and their manager Claudio Ranieri for being a "breath of fresh air" throughout the season.
However, O'Neil, who led the club to two League Cup victories during a five-year reign, was quick to play down talk that Leicester could repeat the remarkable feat.
"I think it is a one-off," the current Republic of Ireland boss said.
"I think the chances are it won't happen again - the money in the game now is greater than it's ever been before.
"Having said this, Leicester have given everyone hope and there is romanticism in football after all which is great."
Advertisement
Cristiano Ronaldo has been passed fit for the second leg of Real Madrid's Champions League semi-final against Manchester City, coach Zinedine Zidane has announced.
The former Manchester United forward has missed Real's last three games - including the goalless draw in the first leg at the Etihad Stadium last week - with a thigh injury.
But the Portuguese has played a full part in training ahead of Wednesday's second clash at the Bernabeu and Zidane says he is ready to return.
Speaking at his pre-match press conference, Zidane said: "Cristiano is okay. He is 100 per cent. He trained this morning and he will be there tomorrow."
The start of Leicester City's Premier League fairytale began "a number of seasons ago", ex-player Steve Guppy believes.
Guppy said the work of the recruitment team and former manager Nigel Pearson, who was sacked last summer, helped lay the foundations for Claudio Ranieri to launch this season's successful title bid.
The former winger said his old club's title victory was "especially poignant" as fans can relate to the players.
"They [the players] have created this hardworking culture within the group - it's bitterly deserved."
Leicester famously began last season as 5000/1 outsiders to win the Premier League title, will it happen again next year?
Read the full story ›
Danny Rose apologised for setting a bad example after frustrations boiled over during Tottenham's bad-tempered 2-2 draw with Chelsea.
There was certainly no love lost between the two sides at Stamford Bridge as a feisty encounter produced 12 yellow cards as well as two mass brawls, in which both players and coaches were involved.
Tottenham and Chelsea may yet face retrospective action from the Football Association, with Mousa Dembele likely to be punished after he appeared to claw his fingers down Diego Costa's face.
There were several other unsavoury incidents during the game, with matters coming to a head at full-time when a melee in the tunnel resulted in Chelsea manager Guus Hiddink being pushed to the ground.
Rose, who sparked the first brawl after clashing with Willian, said he was sorry if the game set a bad example.
"It is not nice to see for kids here or kids watching on TV. I apologise if it looked bad on TV," Rose said.
"It is a London derby. It is to be expected. We wanted to win and they wanted to stop us having any more say in the title race.
"There are no bad words to say about Chelsea. These are the games you want to be part of. It was a great game."
Load more updates