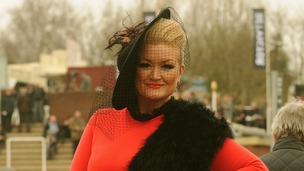 Women took centre stage at the Cheltenham Festival today as the racing event celebrated Ladies Day.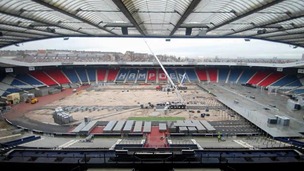 A time-lapse video showing the transformation of Hampden Park stadium ahead of the 2014 Commonwealth Games in Glasgow has been released.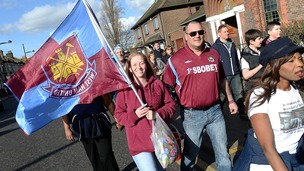 West Ham fans have topped the list of funniest football chants of the last decade with a song about Rio Ferdinand.
Live updates
WBA give Nicolas Anelka notice of contract 'termination'
West Bromwich Albion have said that it "notes Nicolas Anelka is unwilling to agree to the conditions set by it which may have enabled his suspension to be lifted and for him to resume training".
These conditions were, firstly, that the Club required Nicolas Anelka to apologise to it, its supporters, sponsors and the wider community for the impact and consequences of his gesture made on December 28 and secondly, that he accept a substantial fine.

Nicolas Anelka's purported termination of his Premier League contract this evening via Social Media was invalid as this was not conducted under the correct legal process as required by his contract.
– WBA statement
WBA give Nicolas Anelka notice of contract 'termination'
West Bromwich Albion have written to Nicolas Anelka giving him "14 days' notice of termination as required under his contract".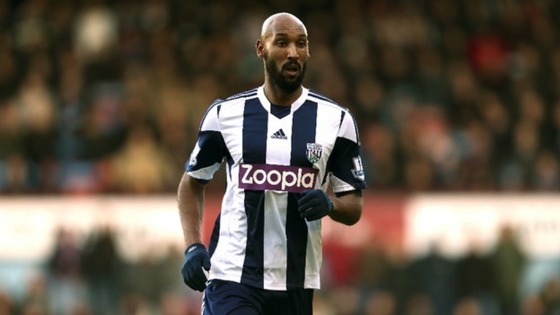 A statement issued by the club said: "The Club considers the conduct of Nicolas Anelka on December 28, coupled with his purported termination on Social Media this evening, to be gross misconduct."
Advertisement
WBA give Nicolas Anelka notice of contract 'termination'
West Bromwich Albion say have not received formal confirmation that Nicolas Anelka has cancelled his contract as they criticised the French striker's claims on Twitter as "highly unprofessional".
Anelka claimed he had left the club to "keep my integrity" on the social network site earlier this evening.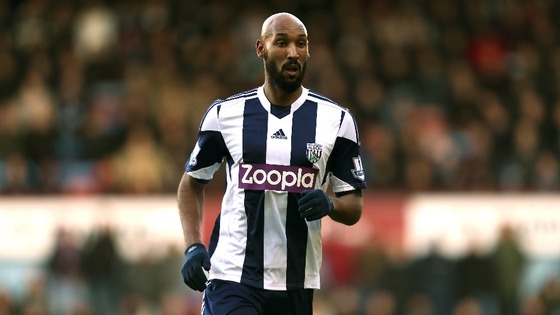 The Midlands club confirmed that it had been in discussions with the 35-year-old as part of its internal enquiry into the 'quenelle' incident and had hoped to conclude its own investigations next week.
"The Club notes Nicolas Anelka's comments on Twitter this evening (Friday). However, the club has received nothing formally regarding the termination of Nicolas Anelka's contract from either him or his advisers," the statement said.
"The Club regards the release of such a statement on social media as highly unprofessional and will make a further statement when appropriate."
WBA give Nicolas Anelka notice of contract 'termination'
Nicolas Anelka, who was recently given a five-match ban for using the controversial 'quenelle' gesture, has announced that he has left West Bromwich Albion with immediate effect.
The French striker tweeted his decision, writing in French: "Following discussions between the club and me, proposals have been made to me that I rejoined the group under certain conditions that I can not accept.
"Wishing to keep my integrity, I decided to terminate the contract binding me with West Bromwich Albion until 2014, with immediate effect," the statement concluded.
Suite aux entretiens entre le club et moi, des propositions m'ont été faîtes pour que je réintègre le groupe sous certaines conditions
que je ne peux pas accepter. Souhaitant garder mon intégrité, j'ai donc pris la décision de me libérer et de mettre fin au contrat
me liant avec West Bromwich Albion jusqu'en 2014, et ce dès à présent.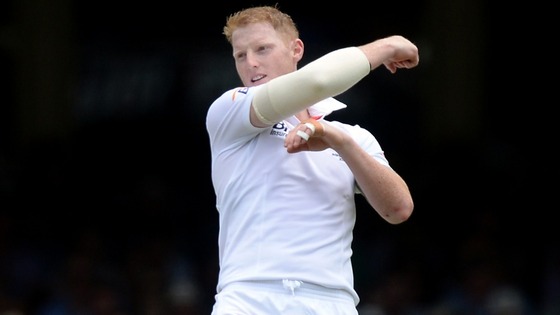 England all-rounder Ben Stokes has been ruled out of this month's World Twenty20 in Bangladesh with a fractured hand, the England and Wales Cricket Board said on Friday.
Chris Woakes has been added to the 15-man squad to replace Stokes, who suffered the injury when he struck a locker in the dressing-room following his dismissal in the Twenty20 international against West Indies in Barbados on Thursday.
"I am really disappointed to be missing out on going to a World T20 with England - it was a huge error in judgement following a frustrating tour for me and I deeply regret my behaviour," Stokes said in an ECB statement.
"I would like to wish the team all the very best in Bangladesh."
Jade Etherington has won silver in the visually-impaired super combined skiing event at the Sochi Olympics, taking her medal haul to four.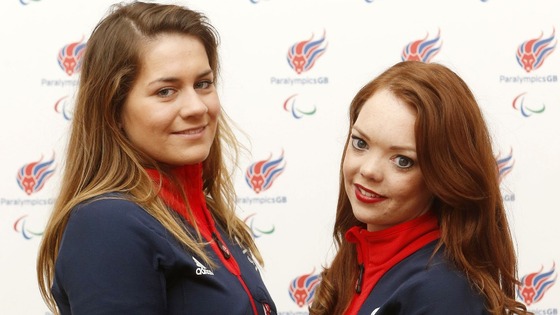 The medal followed second-placed finishes in the slalom and the downhill events and bronze in the super-G.
Etherington and her guide Caroline Powell have now become the first Britons to win four medals at one Winter Paralympics. by taking second place in the super-G.
They have one more event to come - the giant slalom on Sunday - which will give them a chance to win a GB record fifth Paralympic medal.
Read: Kelly Gallagher wins first ever Winter Paralympics gold
Advertisement
Formula One driver Lewis Hamilton has commented on Michael Schumacher's skiing accident, saying that "all things happens for a reason."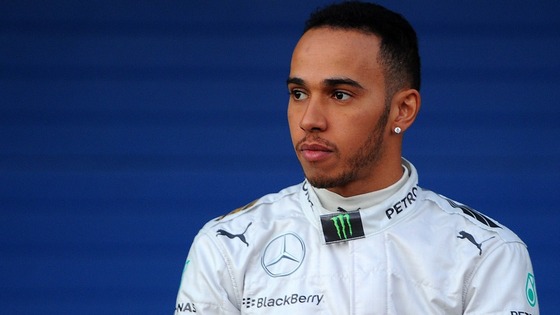 Welcoming the news that Schumacher was showing small signs of improvement following his skiing accident in December, seven-time F1 champion Hamilton told the The Daily Telegraph that he feels the "experience will really show his character and depth".
Read: Michael Schumacher 'will win this fight,' says family
"He's a legend in the sport, you know, who has achieved so much, a very motivated individual," he said.
"So I feel like all things happen for a reason, I think that this is an experience that will really show his character and depth and even more so than any other experiences he's had."
The FA confirm they will not be appealing the sanction imposed on Nicolas Anelka. Read more: http://t.co/PBAs18L7wj
The Football Association had pressed the Independent Regulatory Commission at the original hearing to impose a suspension of greater than five matches.
It said in a statement, the FA said it "does not consider there is a real prospect of successfully appealing to extend" the five-match ban imposed on Anelka.
Read: Anelka given five-match ban an fine for 'quenelle' gesture.
London by Rags Martel: Sports Reporter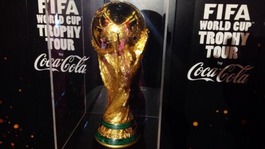 Made of solid 18-carat gold, it's the ultimate prize in world football. The trophy is touring the world before this summer's tournament.
Read the full story
Granada
Chorley's Sir Bradley Wiggins is gearing up for a cameo role in Radio 4 soap The Archers.
The Olympic gold medallist and Tour de France winner will head to Ambridge to crown the winner as the villagers hold their own Sport Relief fundraising event next week.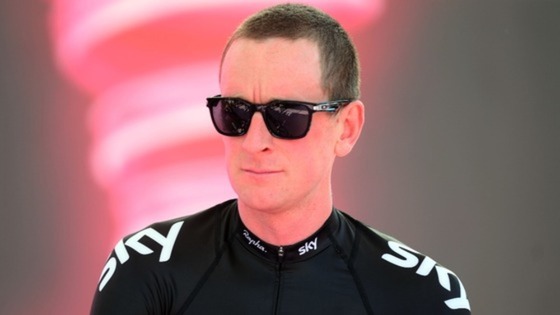 Sir Bradley will feature in the show on March 21, the same evening which Sport Relief is celebrated on BBC TV.
Load more updates