Nurses reject NHS reforms
The Royal College of Nurses have voted to reject the government's proposed changes to the NHS. The move came after Health Secretary Andrew Lansley faced another grilling by MPs on the controversial reforms.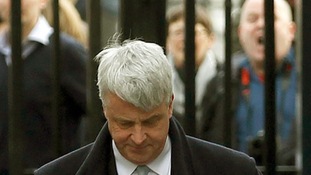 Health Secretary Andrew Lansley is still fighting for NHS reforms despite coming under fire from politicians and professional bodies.
Read the full story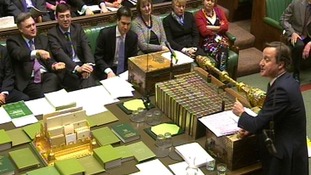 Advertisement
The Prime Minister repeated a familiar refrain that Ed Miliband is concentrating on the politics and not the "substance" of the Health and Social Care Bill. He said: "We all know what he's against but isn't it time we all knew what he's for"
Ed Miliband and the Prime Minister are arguing over the official number of GPs who oppose the health reforms. Miliband says it's "hard to keep track" of the number of people and organisations who oppose the bill. He challenged David Cameron to provide a list of those who support the reforms.
Labour Leader Ed Miliband asked why the Prime Minister is still supporting the Health Bill after a number of "damning indictments". The Prime Minister accused Miliband of taking a "totally opportunistic" stance on the issue.
The head of the NHS watchdog on competition said the Government's proposed health reforms would not significantly change the NHS. The head of the Co-operation and Competition Panel Catherine Davies warned there has been "a massive amount of misinformed debate" over the reforms.
I think in substance the approach is likely to be very, very similar. We have essentially been applying the same principles of competition law and competition economics for the last three years.
In an interview with told The Times, she said there's already strong competition between NHS bodies, not private companies, and that this is unlikely to change under the Health and Social Care Bill.
Advertisement
The House of Lords will debate provisions for competition in the Health and Social Care Bill today.
Deputy Prime Minister Nick Clegg claimed on ITV Daybreak that mental health had long been neglected in the NHS and said the Coalition's proposed health reforms could help prevent it becoming a "Cinderella service".
He said: "Whether we like it or not, people are getting older in this country, we are spending more and more"
The Healthcare Bill debate has dominated the House to the extent that it has disrupted the chamber's schedule; the debate planned tomorrow on the competition aspect of the bill (one of the most controversial parts of the reform plans) has now been delayed until next Tuesday.
This means that Nick Clegg will be have to face his party at their spring conference next week before the debate has been wrapped up. There are also rumblings that more NHS commissioning teams will come out against the Bill in the coming days.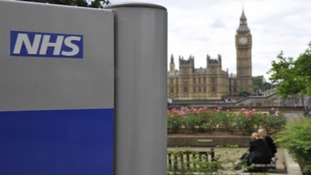 Health Secretary Andrew Lansley has defended the NHS Bill saying: "The Bill is about quality, not competition on price."
Read the full story
Load more updates
Back to top