More help for troubled kids
A report by the Government's behaviour expert recommends improvements for Pupil Referral Units - where children are sent when excluded from school.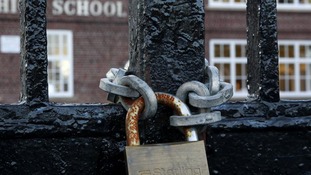 Only 1% of the 50,000 pupils excluded from school attain 5 GCSEs. The government says this 'scandalous' figure needs to change.
Read the full story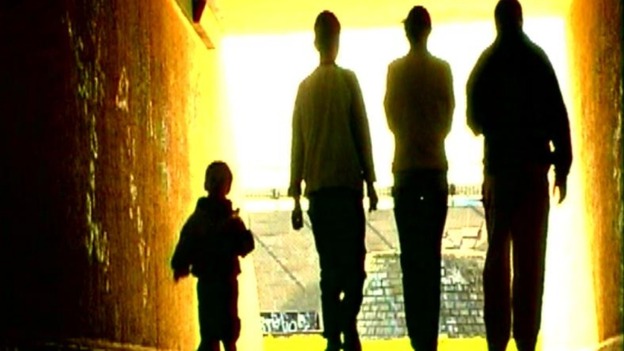 Children at risk of "going off the rails" and descending into a life of crime can be spotted as young as two, according to the government's behaviour expert Charlie Taylor.
He said it was important to show the worse behaved children how to socialise as toddlers.
Giving young children proper boundaries at a such an age makes it easier for them them to learn how to behave. He said:
"Any child can go off the rails for a bit and what we need is a system that is responsive to them and helps them to get back on the straight and narrow."
Advertisement
Pupil Referral Units (PRUs) educate children excluded from mainstream school for violence, drug use and bullying:
There are currently 400 Pupil Referral Units (PRUs) in the UK
Only 1% of the 50,000 pupils excluded from mainstream schools leave PRU education with 5 GCSEs
compared to 51% of those who remain
The main recommendations from the independent review include:
Ensuring that all children in alternative provision continue to receive appropriate and challenging English and Maths teaching.
Schools rather than local authorities should become responsible for commissioning alternative provision and PRU services.
Schools should share all relevant information about the pupil they are sending to alternative provision with providers.
The Department for Education should commission a payment by results trial for alternative provision.
Schools should look at using money they currently spend on alternative provision to build up their capacity for managing pupils' behaviour.
Ofsted should challenge schools on their use of alternative provision.
Ofsted should improve its intelligence gathering on poor practice
Government behaviour expert and report author Charlie Taylor said:
A new breed of teachers trained in the specialist behaviour management will help improve alternative provision and then act as a specialist cadre of teachers sharing their skills with others in the profession.
A new generation of teachers will be trained in managing disruptive behaviour under new proposals.
From September new trainee teachers will be allowed to do some of their teacher training in Pupil Referral Units (PRUs), to help develop key skills in managing disruptive behaviour.
Advertisement
A Government report by behaviour expert, Charlie Taylor has made recommendations on how to improve Pupil Referral Units.
TPupil Referral Units (PRUs) educate children excluded from mainstream school for violence, drug use and bullying.
Report author Charlie Taylor said:
We currently have a flawed system that fails to provide suitable education and proper accountability for some of the most vulnerable children in the country. If we fail to give them a first-class education then, as the events of this summer showed, we will all pay a heavy price.
Back to top