Apple unveils its HD iPad
Apple has unveiled a new iPad with a high-definition screen, which it claims will take tablet computers to "a whole new level".
Samsung Electronics has filed a second patent lawsuit against Apple in South Korea, alleging infringement of tablet and smartphone technology.
The lawsuit filed earlier this week in Seoul alleges that Apple's iPhone 4S and iPad 2 infringe three of Samsung's patents.
Apple sued Samsung in the United States in April last year and Samsung sued Apple in South Korea in the same month.
Apple claims Samsung's Galaxy tablets and smartphones "slavishly" copied its iPhone and iPad models.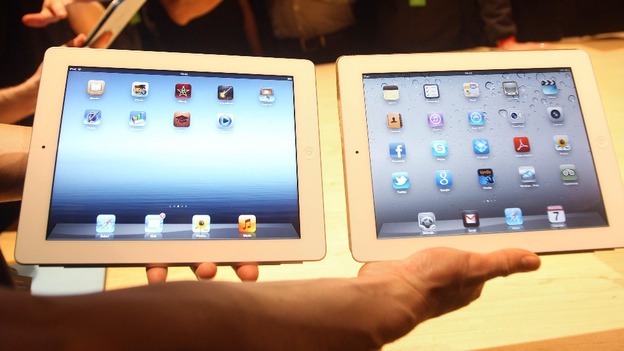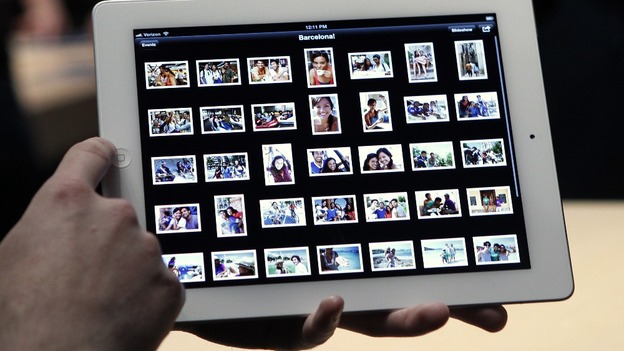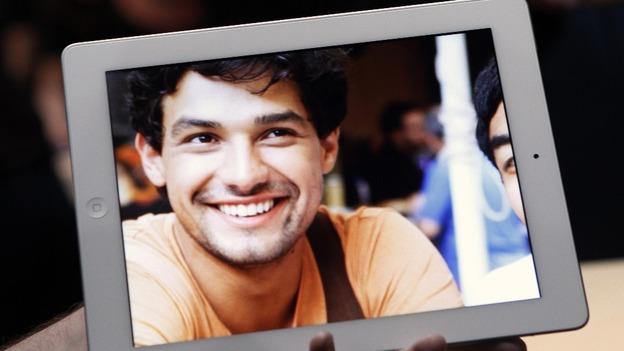 Advertisement
Most analysts seem to agree that the iPad will maintain its lead in the tablet market.
There's pent-up demand because a new device was widely anticipated. They've made enough incremental improvements to do well. If you look at people who've opened their mind to tablet ownership in the last three to six months, they were probably hesitant to buy one knowing this was around the corner.
– MICHAEL HOLT, ANALYST, MORNINGSTAR
The resolution of the camera is quite important because this will allow for streaming and video at higher quality. The processor is so much speedier. That's going to allow game makers to develop a much richer experience. That's a negative for game console makers, like Nintendo.
– MICHAEL YOSHIKAMI, CEO, DESTINATION WEALTH MANAGEMENT
The iPad 3 is definitely the strong tablet offering in the market. I would expect strong growth of iPad sales to continue. Now that Apple has adapted 4G on its iPad I think a 4G iPhone is next.
– HENDI SUSANTO, ANALYST, GABELLI & CO
High speed 4G wireless network to download pictures and films faster
3.1m pixels, better than HD television
Same battery life
Slightly thicker though than the iPad 2
Available March 16th in the UK
Despite its 4G capability communications regulator OFCOM warns there will be no widespread availability until "a few years after late 2013".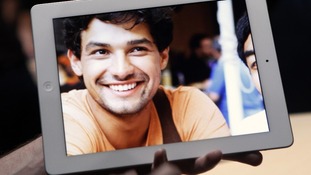 Technology giant Apple unveiled a new iPad today which it said will take tablet computers to "a whole new level".
Advertisement
Delighted that iPad 4G has been announced in time for first newspaper edition deadline ;)
Using Netflix on Apple TV & Xbox before this update, it did feel as though Microsoft had the upper hand in interface design (for once)
That's an updated version of the Apple TV box, not a new TV set...
NEW TOY: a new Apple TV with 1080p, streamlined interface
3.1m pixels on new iPad screen - more pixels than a HD TV
"When you read a book you will see text that rivals anything you've seen in print or a magazine. Photos are going to look just amazing."
new iPad has upgraded iSight camera, 5 megapixels and "backside illumination" (no sniggering at the back)
Apple has unveiled the latest version of the iPad to the media in San Fransisco.
NEW TOY: another iPad. "We are redefining the category Apple created with the original iPad," says Cook.
Load more updates
Back to top