UN clash over Syria handling
Syrian activists are claiming 45 people have been "massacred" in the Karm Al-Zaitoun area of Homs. They report that 108 people have died so far today. Foreign ministers will discuss the crisis at the UN Security Council meeting later.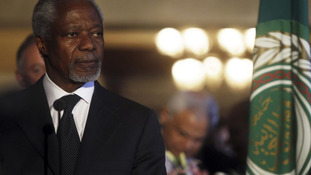 UN Arab league envoy Kofi Annan has described talks to ensure an action plan as 'fruitless', as the Council fail to reach a consensus.
Read the full story
The US and Russia clashed over Syria despite pleas from UN Secretary-General Ban Ki-moon for the divided Security Council to unite in helping the country.
Washington and Moscow both called for an end to the bloody year-long conflict, on different terms, leaving in doubt the prospects of breaking a deadlock in the council over a new resolution.
In the end, Russia's Foreign Minister Sergey Lavrov endorsed a five-point plan for Syrian President Bashar al-Assad to hand power to his vice president. However, the Russians are adamantly opposed to any resolution endorsing regime change.
Advertisement
Russia's Foreign Minister Sergey Lavrov said Syrian authorities "bear a huge share of the responsibility" at a UN Security Council meeting. Mr Lavrov however, has insisted opposition fighters and extremists including al Qaeda are also committing terrorist acts.
Mr Lavrov said if the priority was to end any violence and provide humanitarian aid to the Syrian people, then it was essential to discuss "realistic' approaches. He said:
"[At] this stage we should not talk about who was the first to start, but rather discuss realistic and feasible approaches which would allow (us) to achieve the cease-fire as a priority."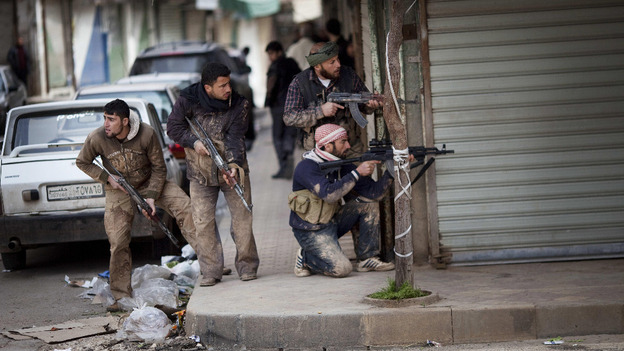 A spokesman for the opposition Syrian National Council has said some foreign governments are helping to arm the rebel Free Syrian Army fighting forces loyal to President Bashar al-Assad.
Addressing a news conference in Istanbul, SNC spokesman George Sabra said the opposition had established a coordinating bureau to send arms to the rebel soldiers, with the help of foreign governments. He declined to say where the bureau was located or which governments were involved.
The Syrian National Council have asked for military intervention by Arab and Western governments to protect civilians. The Council has decided to help armed rebels from the Free Syrian Army as part of a military intervention strategy.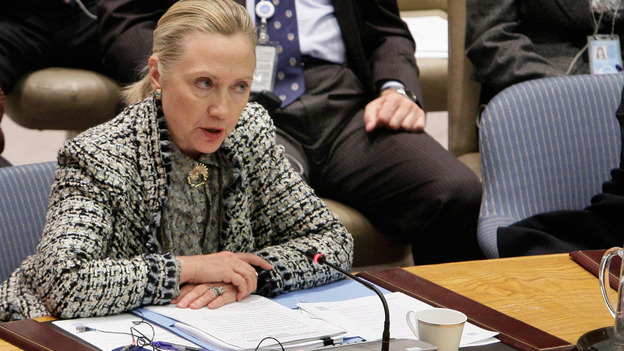 US Secretary of State Hillary Clinton has addressed a UN Security Council meeting stating that the Syrian government "must end its violence" against civilians before the opposition "stops defending itself" from the regime.
Advertisement
Foreign Secretary William Hague has told a conference in New York that the "Assad regime is doomed" and that "he should go" from Syria.
Mr Hague said that by asking countries to report on the crimes committed in the country, it would help to "discourage" further crimes from occurring.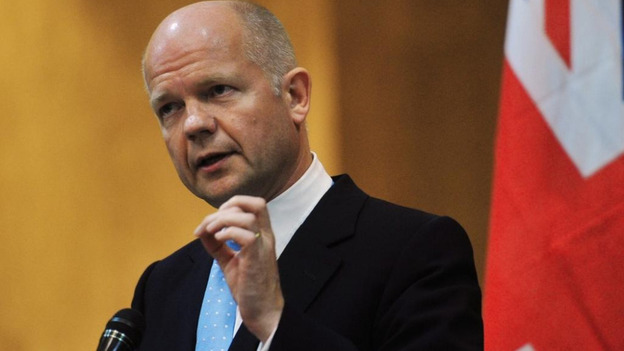 Foreign Secretary William Hague has said it is time for the UN Security Council to show "unity and leadership" in regards to Syria at a debate in New York. Mr Hague said that the Council had "failed" in its responsibilities towards the Syrian people.
The spokesman of the UN-Arab League envoy Kofi Annan has said that he is to meet with opposition in Ankara on Tuesday, according to Reuters. The Syrian National Council has said that it wants "humanitarian corridors", safe-zones and no-fly zones established.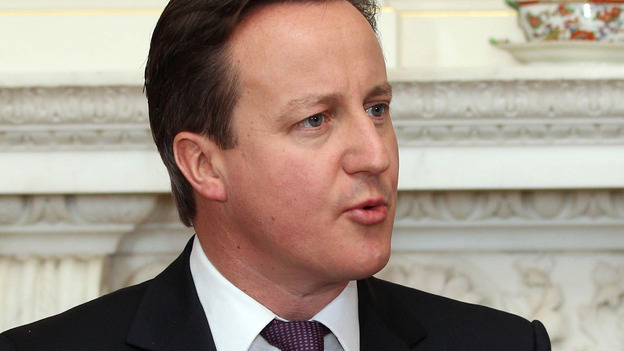 The Prime Minister has said that he is "delighted" that Foreign Secretary William Hague was at the UN Security Council, pushing forward the debate on Syria. Mr Cameron said:
"Of course, I want the Russians and Chinese to live up their full responsibilities as permanent Security Council members and to support a strong resolution that shows that the world is really taking seriously these appalling massacres that are taking place in front of our eyes.
"I cannot see a future for Syria where the people of Syria are offered any sort of life with President Assad still in charge, so we do need transition".
Load more updates
Back to top