Fight against gay marriage
A letter from two senior archbishops will be read in 2,500 parish churches today arguing against a move to legalise same-sex marriage.
Given the many grave problems in the world like war, hunger and poverty. It shows a perverse sense of moral priorities. The Archbishops are preaching a gospel of division and discrimination. They want the law to discriminate against gay couples. Discrimination is not a Christian value. If churches value love and commitment, why are they opposing gay couples showing their love and commitment by getting married?
– Peter Tatchell, human rights campaigner
At a time when 50,000 families in Britain are homeless and a billion people across the world live on less than a dollar a day. It's extraordinary that Archbishops are worrying about the family arrangements of a few thousands gay people. We assume that Roman Catholic congregations will take as much notice of the instruction to marginalise gay people's relationships as they do of the regular instruction they receive not to use birth control.
– Ben Summerskill, chief executive of gay rights organisation Stonewall
Advertisement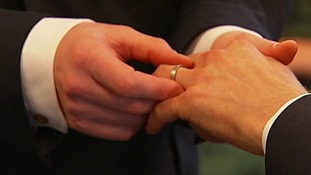 A letter from two senior archbishops is being read in 2,500 parish churches today arguing against plans for gay marriage.
Read the full story
A new poll show David Cameron's call for the introduction of same-sex marriage is out of step with Conservative voters. Research by ICM for The Sunday Telegraph shows:
Half of the party's supporters are against the move
35% are in favour
However the wider public backs it by a margin of 45% to 36%
The Government will launch a consultation next week, with the Prime Minister signalling he wants new laws in place by the 2015 general election.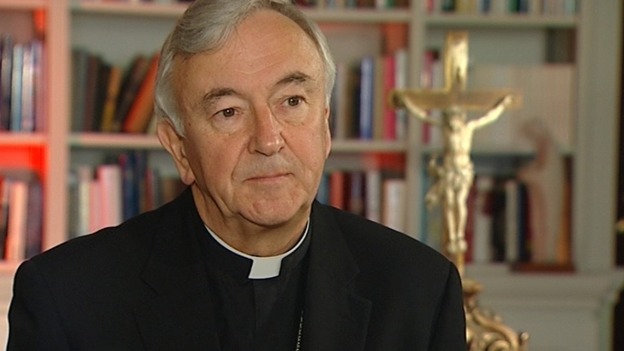 The letter being read out in churches today will urge people to preserve 'traditional marriage'.
A letter from two senior archbishops will be read out in 2,500 churches today spelling out their opposition to gay marriage. Archbishop Vincent Nichols, the leader of the Catholic Church in England and Wales, and Archbishop Peter Smith, the Archbishop of Southwark, will tell Catholics they have a
Duty to do all we can to ensure that the true meaning of marriage is not lost for future generations.
Advertisement
Back to top