China: Syria must heed calls
China's prime minister has warned Syria and the Middle East that the call for democracy from their people must be ''respected and truly responded to''.
Premier Wen also admitted that urgent political and economic reform in China is needed.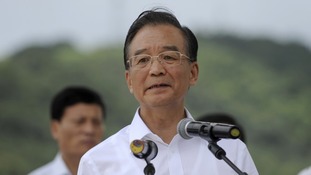 As reformist Chinese Premier Wen Jiabao bows out of office, it raises the question: will China ever be democratic?
Read the full story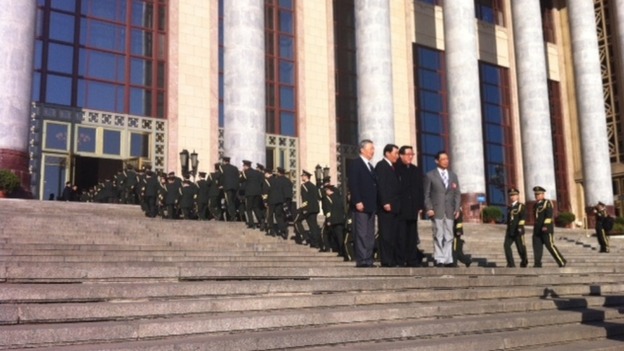 Premier Wen has told his annual press conference it is impossible to introduce economic reform without political reform.
He is known for his public suggestions of reform. "Reform will not be easy," he says.
"Reform can only go forward, not backwards."
He says he knows people are interested in what he says but also results. He added he is still committed to China's reform and opening up.
Advertisement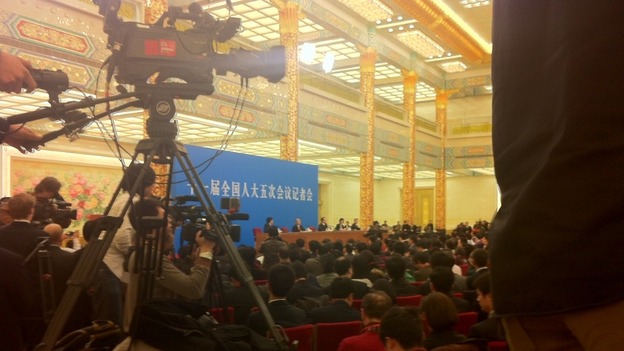 Premier Wen was asked about Wu Ying, the millionaire on death row, during his annual press conference.
"Should she be executed?" He is asked.
Wu Ying was one of China's richest women. She was arrested for "illegal fundraising". She was found guilty and sentenced to death.
Wen replied saying he has noted the public attention that case has attracted. He says there has to be a survey of what reforms there could be in the financial sector. The supreme court is considering Wu Ying's case and Wen says they are taking a "cautious" approach.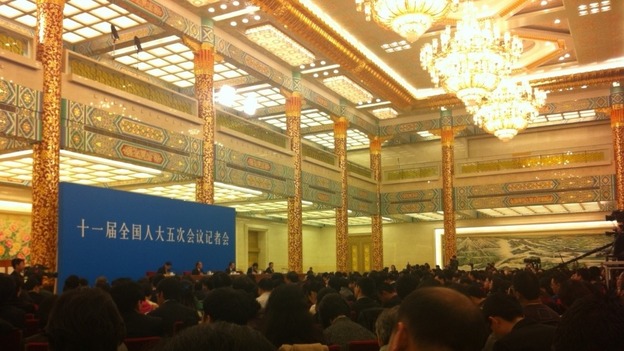 In his annual press conference China's premier Wen Jiabao called for the end of civilian deaths in Syria.
"China has no personal interests in Syria," said Wen. He added that he supports neither side in the conflict.
Jiabao also called for an immediate stop to the killing of civilians The Premier mentioned China has a special envoy on Syria and says the Chinese are working in their own way to solve the problem.
The demand for democracy by the people in Syria must be respected. The demand "cannot be held back"
Wen says the Chinese position will eventually be respected.
Premier Wen Jiabao's annual press conference is a rare opportunity for domestic and foreign journalists to ask him questions directly, although the questions must be arranged in advance.
He speaks very slowly - just three questions and answers in 40 minutes so far. He averages around 12 minutes per answer. Roughly the same length as many best man speeches - minus the jokes.
So far he has said that he hopes the US will ease restrictions in China's exports to the country.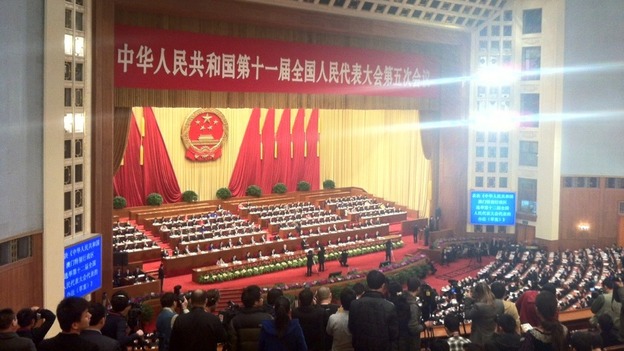 China's premier Wen Jiabao is using today's annual press conference - his last before stepping down in October - as an opportunity to say good bye to the people. He said: "I have the courage to face the people ... ultimately history will have the final say."
He also said he has "many regrets" and that he should take responsibility for problems in the economy, for which he is "truly sorry".
Advertisement
China's National People's Congress - or parliament - has voted on a bill containing new laws on detention aimed at "safeguarding human rights". The party delegates press buttons to vote and, unsurprisingly, come out in favour of the leadership:
2639 for
160 against
57 abstain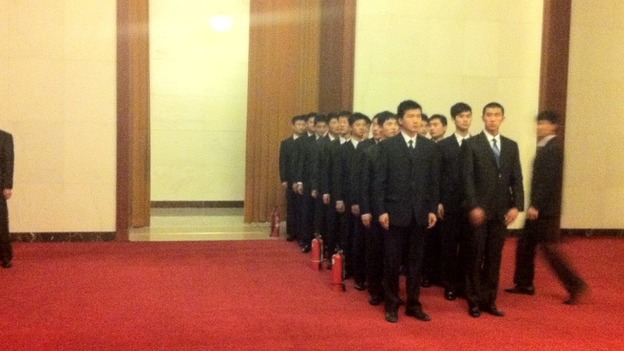 A team of plain-clothes security police wait outside the room where Premier Wen Jiabao is delivering his annual press conference.
The squad has been issued with small fire extinguishers, perhaps in response to the spate of self-immolations in protest at what some see as China's occupation of Tibet.
More than 20 Tibetan monks and nuns have set themselves on fire in last year, mainly in south-west China.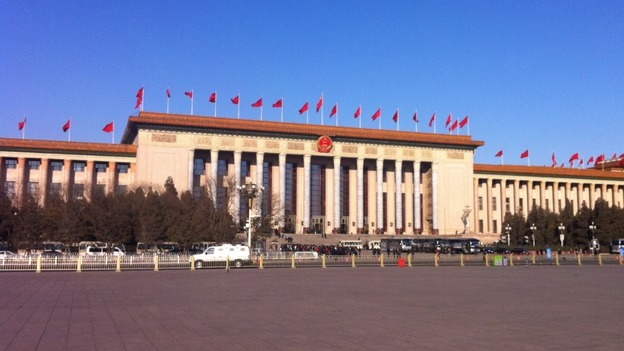 China's premiere Wen Jiabao will hold his annual press conference today following the closing ceremony for the National People's Congress - China's parliament.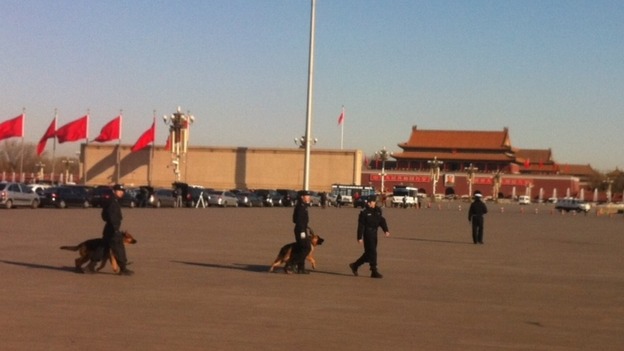 Back to top