Archbishop of Canterbury quits
Rowan Williams has announced he is stepping down as the Archbishop of Canterbury at the end of the year.
He has accepted the position of Master of Magdalene College at Cambridge University to start in January.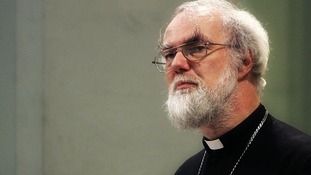 Rowan Williams has announced he is stepping down as the Archbishop of Canterbury at the end of the year.
Read the full story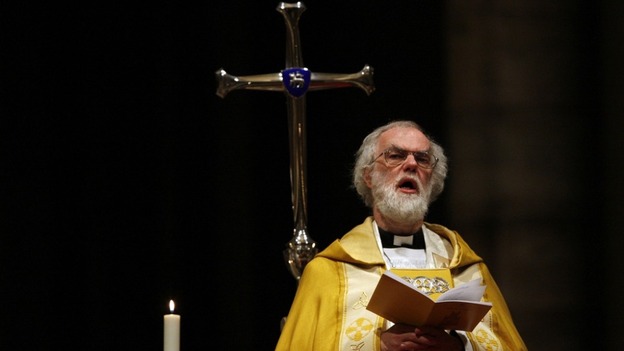 As someone in the church said to me this evening, without wishing to sound disrespectful, this is an even worse job than being the England football manager.
Globally, it is not an understatement to say that what they have to do is to stop the movement unraveling, the big challenging issue is homosexuality, and he has got to somehow get the liberal Christians in Europe and North America singing from the same hymnsheet as some fundamental Christians.
At home, he has got to make this church seem relevant, make it central to society when attendances are dropping and when it seems out of touch over homosexuality and women. It is a difficult task in turbulent times.
Advertisement
David Cameron has paid tribute to Rowan Williams - who announced that he is resigning from his position as Archbishop of Canterbury - saying he was "a pleasure to work with".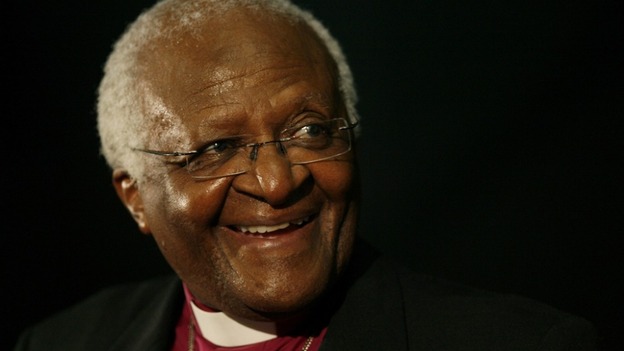 Desmond Tutu has praised Rowan Williams, calling him the "best gift God could have given the Anglican community", after he stepped down from his position as Archbishop of Canterbury.
Archbishop Tutu said: "Rowan Williams has been the best gift God could possibly have given the Anglican communion. His intellect, his spirituality and prayerfulness have held a fractious communion together. With anyone else less gifted we would have torn ourselves apart.
"He has been wonderfully supported by Jane. Magdalene College is richly blessed to receive Archbishop Williams as its new Master. Somewhat reluctantly I wish them well because I would have liked to keep them for ourselves."
Rowan Williams will be sorely missed as Archbishop of Canterbury; did what he said he'd do – challenge the imagination of our country.
Rowan Williams will be sadly missed as Archbishop of Canterbury. Wish him all the very best.
Advertisement
As a man of great learning and humility, he has guided the church through times of challenge and change. He has sought to unite different communities and offer a profoundly humane sense of moral leadership that was respected by people of all faiths and none. As Prime Minister, I have been grateful for his support and advice and for the work he has done around the world, particularly in Africa where he has taken such a close interest in the Sudan.
– David Cameron, Prime Minister
William Hill has made the Archbishop of York 6/4 favourite to succeed Rowan Williams as the Archbishop of Canterbury. Here is the full list from the bookmaker:
6/4 Archbishop of York, John Sentamu
7/4 Bishop of London, Richard Chartres
5/1 Bishop of Bradford, Nick Baines
6/1 Bishop of Coventry, Christopher Cocksworth
8/1 former Bishop of Durham, Tom Wright
10/1 Bishop of Norwich, Graham Jones
12/1 Bishop of Chelmsford, Stephen Cottrell
Rowan Williams rightly is held in the greatest respect nationally and internationally. He has been an outstanding leader of the church in England and in the wider Anglican Communion in challenging times. He has friends on every continent, and has played a vital role in building friendships across faiths and denominations. He has done what he said he would do which is to challenge the imagination of our country. I hope he will go on doing that through the rest of his time as Archbishop of Canterbury and beyond in the new role
– Ed Miliband, Labour leader
It is with great sadness that I received the news that the Archbishop of Canterbury will be stepping down at the end of this year... In his company I have drunk deeply from the wells of God's mercy and love and it has all been joyful. He is a real brother to me in Christ. The last decade has been a challenging time for the Church of England and the Anglican Communion. Thankfully, Archbishop Rowan is a remarkable and gifted leader who has strengthened the bonds of affection. Despite his courageous, tireless and holy endeavour, he has been much maligned by people who should have known better.
– Dr John Sentamu, the Archbishop of York
Load more updates
Back to top