'Hotchpotch' Budget attacked
The Chancellor's Budget calculations have been questioned by the respected independent economic analysts, the Institute for Fiscal Studies.
It criticised the "hotchpotch" of reforms that it warned may fail to raise as much income as predicted.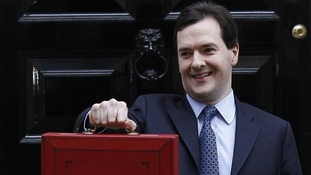 The Chancellor has jumped to defend a Budget that appears to target pensioners and, according to the IFS, may not be as neutral as claimed.
Read the full story
Labour's shadow Chancellor Ed Balls has reacted to the IFS Budget briefing:
The IFS has confirmed that George Osborne's tax raid on pensioners will see nearly four and a half million pensioners losing £83 next year. And people turning 65 next year will lose up to £323 with little forewarning...It's now even clearer that this was a Budget that asked millions to pay more so millionaires could pay less.
Advertisement
The Institute for Fiscal Studies - The "granny tax" was a surprise because it is the first time in ages a government has taken on pensioners.
"Granny tax" is a modest attack on a group previously protected but Osborne should have given them time to adjust.
Changes to tax bands mean 15 percent of tax payers will be paying higher rate (up from five percent 20 years ago). What does the Chancellor think is the right number?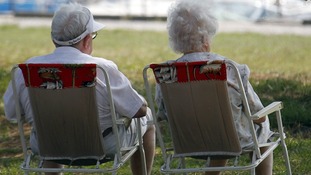 The Chancellor's announcement of freezing pensioners allowances caused widespread anger, but who will be affected by the "granny tax"?
Read the full story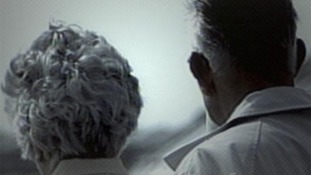 Babies born in 2012 will be able to retire in 2092 after the Chancellor announced changes to the way retirement ages are calculated.
Read the full story
A pensioner has told ITV News that he "will not be better-off" from the government's new measures on pensions.
Advertisement
The Budget has increased the pressure on pensioners income, with the freeze in their allowance and the new 7% stamp duty for buyers of £2 million homes, according to Key Retirement Solutions.
Retired people needing to sell their home to raise money won't have to pay the new stamp duty rate but could end up paying the price if sales fall through or are delayed.
We are seeing an increasing number of customers with £1 million and £2 million houses using equity release to free up cash and would expect this could increase.
The Budget has held out the prospect of a flat rate £140 State Pension which is welcome when it comes but the freeze on personal allowances will have a massive effect on pensioners next year and beyond."
– Dean Mirfin, Group Director at Key Retirement Solutions
Labour have been granted an emergency question on Budget leaks in the House of Commons at 11.30am this morning, according to Sky News.
Chancellor George Osborne said OAP's are "getting the biggest ever increase in the state pension" as he looks to quell anger over the so-called "granny tax".
Chancellor George Osborne told Daybreak that the introduction of the state pension in a few weeks time will give pensioners "over £5 a week" extra, leaving them "better off".
Load more updates
Back to top