British hostage to return home
Judith Tebbutt, who was freed yesterday after being held hostage by Somali pirates, is expected to return home in the coming days.
Adjoa Anyimadu, Africa specialist research assistant at Chatham House has said that the ransom demands over British holidaymakers in Somalia have risen significantly over the years, as the temptation to earn money at any cost is 'very clear'.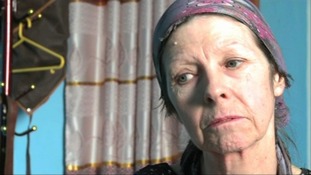 Judith Tebbutt is likely to be interviewed by Scotland Yard detectives when she returns to the UK
Read the full story
Advertisement
British hostage Judith Tebbutt is expected to arrive home to the UK today after her release from Somali pirates yesterday.
Ian Stevenson, a friend of Judith Tebbutt's late husband David, speaks ahead of her expected arrival back in the UK.
Judith Tebbutt, who was kidnapped from a beach in Kenya in a raid which left her husband David dead, has been freed in Somalia.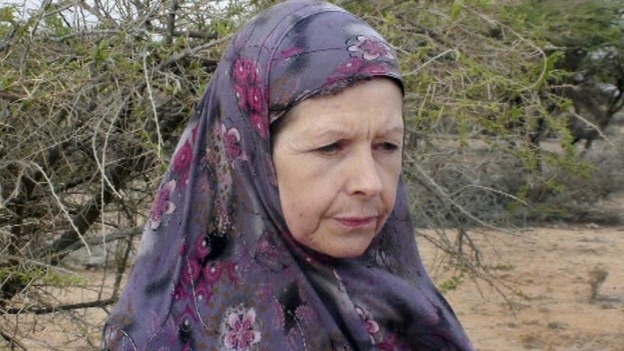 Members of the gang which held Judith Tebbutt captive were arrested earlier this week, according to eyewitnesses. The men were briefly detained at an airfield in Adado, Somalia.
One eyewitness said they were attempting to collect the ransom for Mrs Tebbutt's release when they were arrested for being at the airfield without permission. The men were questioned for several hours before being freed.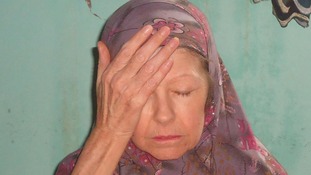 Judith Tebbutt is under British consular care in Nairobi after being released from more than six months in captivity with Somali pirates
Read the full story
Advertisement
"I am delighted that Judith Tebbutt has been released following her six month ordeal. Judith is now in the care of the British High Commission in Nairobi and has been reunited with her son, Oliver.

Our immediate thoughts are with Judith's family and friends who have endured the ordeal of her captivity with great strength and dignity. David Tebbutt, Judith's husband, was killed during the attack on the couple and I send my deepest condolences to them as they continue to come to terms with his death as a family. I hope the media will respect the family's call for privacy."
– William Hague, Foreign Secretary
See more of Stephen Douglas's interview with Judith Tebbutt's 90-year-old mother, Gladys Atkinson, on tonight's ITV News at 6:30.
"I am of course hugely relieved to at last be free, and overjoyed to be reunited with my son Ollie. This however is a time when my joy at being safe again is overwhelmed by my immense grief, shared by Ollie and the wider family, following David's passing in September last year. My family and I now need to grieve properly.

"I would like to thank everybody who has supported Ollie throughout this ordeal. I am now looking forward to returning home to family and friends whom I have missed so very much.
"I hope that while I adjust to my freedom and the devastating loss of my husband that I and my family will be allowed space, time and most of all privacy, to come to terms with the events of the last six months."
– Judith Tebbutt, freed from Somali pirates
by Stephen Douglas, ITV News Correspondent
The family of Judith Tebbutt is getting ready to welcome her home. Ann Milligan, the partner of Judith Tebbutt's brother told me they were able to keep in contact with her as Judith's captors allowed her to phone them.
Load more updates
Back to top