Minimum alcohol prices set
A minimum price per unit of alcohol will be introduced in England and Wales alongside plans to ban the sale of multi-buy discount deals, the Prime Minister has announced.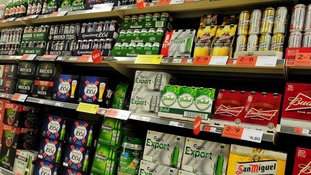 The government has outlined its plans to introduce minimum prices for alcohol. Will the strategy actually stop people drinking too much?
Read the full story
"I am very pleased and called for this four years ago. It certainly seems that this is the last chance saloon.The industry has had the opportunity to bring in a voluntary agreement but they failed.

The question now is if it should be higher than 40p? There are studies which suggest that 3000 lives could be saved a year if the price went up to 50p instead of 40p but this is going in the right direction.
– Keith Vaz, Chairman of the Home affairs Select Committee
Advertisement
We have always been clear we want consensus on public health policies and it is very welcome to see the Coalition Government catching up with the Scottish Government and taking bold action on alcohol misuse.

In Scotland we already have in place our Alcohol Framework for Action which includes a package of over 40 measures to reduce alcohol related harm.

However, as we have been saying since 2007, no strategy is complete without tackling price.

We need to act urgently to stem the flow of cheap high-strength drink and minimum pricing is the most effective way to do this.
– Nicola Sturgeon, the Cabinet Secretary for Health and Wellbeing
The Prime Minister has defended his plans for minimum prices on alcohol.
It's mad you can buy cans of lager for 25p or two litres of cider for less than £2
Rupert Evelyn speaks to students in Bristol about their drinking habits and they all agreed that they start their night drinking at home and a minimum price would not put them off.
Advertisement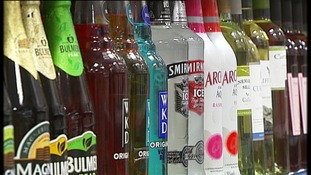 The planned 40p minimum alcohol price will unleash an almighty, blazing clash between powerful retailers and government.
Read the full story
A Lidl spokesperson has said:
As a responsible retailer, we have a dedicated compliance function to ensure that governmental guidelines are duly acted upon.

We always put our customers first and continue to respond to new health initiatives that will positively impact on our customers.

In that endeavour, we have also always stocked premium quality alcohol, therefore it has always been competitively priced.
In response to Government plans to bring in a minimum price for alcohol a Morrisons spokesperson said:
This is unprecedented intervention for the Government to set the retail price of a product which goes against basic rules of competitive markets.

If the Government thinks that price is a mechanism for addressing problem drinking, then from the 6th April it already has the power to raise duty or VAT that must be passed on to the consumer and the money going to the Exchequer.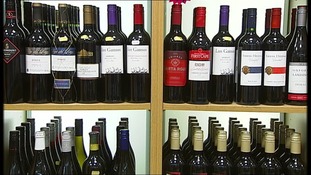 The politics behind the minimum price of alcohol plans raise questions over the Government's timing
Read the full story
Load more updates
Back to top