Queen's Manchester Jubilee tour
The Queen has opened two hospitals in Manchester and the BBC's new studios in Salford on her tour of Britain to mark her Diamond Jubilee.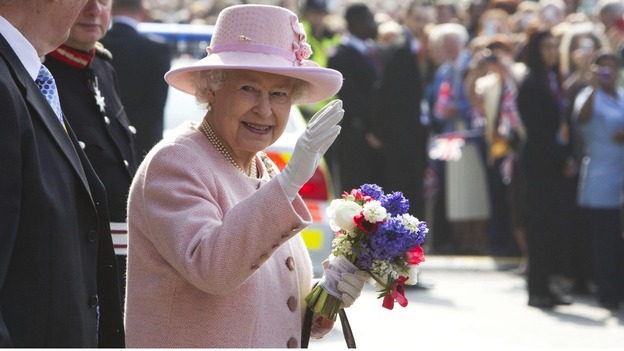 Hundreds of well wishers turned out to meet the Queen as she officially opened new hospitals in Manchester.
Accompanied by the Duke of Edinburgh, she opened Royal Manchester Children's Hospital, Manchester Royal Eye Hospital, Saint Mary's Hospital and a new wing at Manchester Royal Infirmary.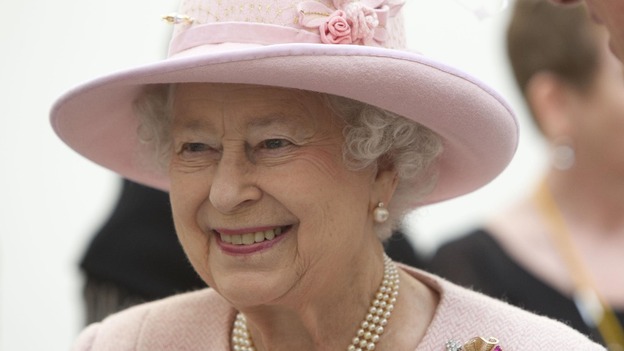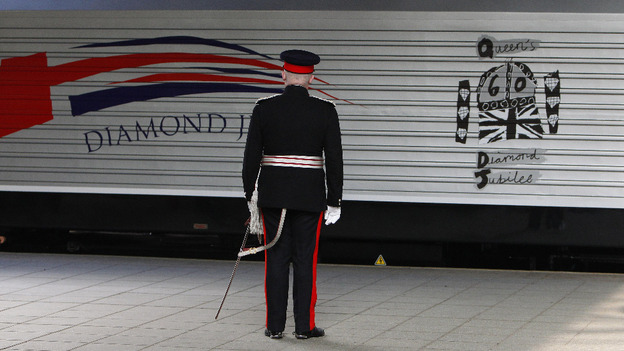 The Queen has been given a new Diamond Jubilee train. The locomotive, painted silver and adorned with the union flag, was unveiled at Euston Station in London at the start of the Queen's awayday to Greater Manchester. It will be used for the Queen's jubilee tours in the UK in the months ahead.
Before the train set off it was given the all clear by Max, a Labrador retriever who works as an explosives search dog for the British Transport Police.
The Queen went to the new Media City development in Salford Quays, where her first stop was the Match of the Day studio. She chatted to former Liverpool players Mark Lawrenson and Didi Harmann.
Advertisement
Manchester is preparing for the arrival of the Queen and Prince Philip today. As part of the Diamond Jubilee tour the royal couple will visit St Mary's Hospital and the Manchester Royal Eye Hospital.
The Queen will then officially open MediaCityUK in Salford
For full details see ITV News Granada.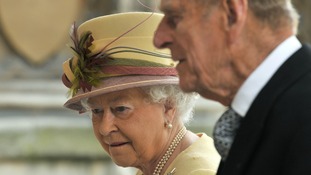 The Queen and prince Philip make their way to Manchester as they continue their Jubilee tour
Read the full story
Back to top