30% rise in cost of stamps
The price of a first class stamp is to increase from 46p to 60p - an increase of 30%.
Second class stamps will go up from 36p to 50p - a 38% rise.
The changes come into force from April 30.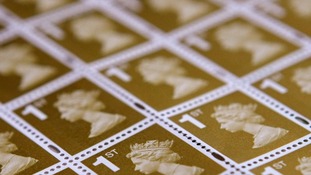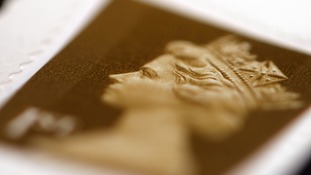 There is a bigger picture to today's stamp price rises - creating a Royal Mail that is ripe for sell off.
Read the full story
Advertisement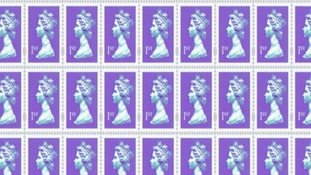 Robert Hammond, the head of postal policy at the consumer watchdog Consumer Focus, tells ITV News the Royal Mail has increased stamp prices to the limit that the public can stomach.
Price rises are never welcome.

However Ministers are clear that the top priority is to protect the universal service on which people rely.

Indeed we have enshrined – in law – the six day a week, one price goes anywhere service and given Ofcom as the regulator the duty of protecting that service.

But this service comes at a cost, and its provider, Royal Mail, needs to be financially viable.

The most important thing is to secure the universal service, but price rises are only one part of the story, the successful modernisation of Royal Mail is also crucial.
– Department for Business, Innovation and Skills Spokesperson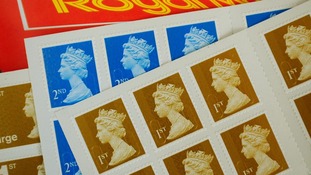 Royal Mail might be known as 'snail mail' these days, but its prices have moved fast.
Read the full story
Advertisement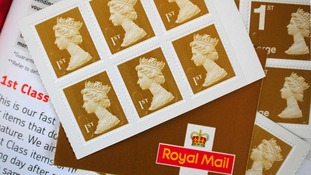 Royal Mail has announced that stamp prices will go up. Not a little, but a lot.
Read the full story
An increase in the price of stamps will hit the elderly, vulnerable and millions of people who rely on the postal service, including small businesses and charities. At a time when family budgets are facing an unprecedented squeeze, the cost of living is rising and growth has been stalled...such a large rise in the price of stamps is the last thing we need. This decision is a direct result of the Government pursuing the privatisation of Royal Mail.
– Ian Murray, Labour Shadow Minister for Employment Relations, Consumer and Postal Affairs
No increase in stamp prices is "particularly welcome", the Prime Minister's spokeswoman has said.
But she said the priority was to protect a universal postal service and the Royal Mail had to be financially viable.
Billy Hayes, General Secretary of the Communication Workers Union, has blamed today's stamp price hike on the forthcoming privatisation of the Royal Mail Group. He said:
It's an announcement for business not consumers, with vulnerable and low-income consumers protected by [the] second-class service price constraint. Second class tells you all you need to know. Those people who baulk at the idea of stamp price rises should understand that it comes directly from Government decisions to privatise this industry - just as we've seen massive price increases in train travel under privatisation. Commercial freedoms may be good for the company but it could come at the cost of affordability and access to services for many.
Load more updates
Back to top