Planning system overhaul
The government will publish reforms to the planning system, which will make it easier to get consent for large-scale projects. Conservation and countryside groups are opposed to the plans amid fears they would lead to a return to urban sprawl.
Campaigners fear new planning guidelines will offer less protection for rural England
by Chris Ship - Deputy Political Editor
Campaigners trying to protect England's countrysides fear that it is either 'green' or 'growth,' and that new slimline guidelines on building new homes will offer less protection for rural England.
Pickles: planning reforms will protect back gardens
Communities Secretary Eric Pickles has said that the reform of planning laws will protect Green Belt and, for the first time, back gardens and playing fields.
He told BBC News that the aim of the reforms is to take planning "out of the hands of lawyers" and into the hands of communities, and to speed up the decision-making process.
Advertisement
Plan for Government's overhaul of planning system
The Government's new "streamlined" planning document, the National Planning Policy Framework, stands at 72 pages. It is not quite the 50 pages that was promised, but an improvement on the 1,000 pages that it claims to replace.
Charities cautiously welcome Greg Clarke's speech
Charities opposed to the relaxation of planning laws have cautiously welcomed the National Planning Policy Framework: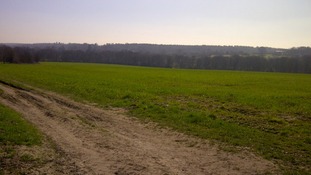 The most radical shake up of the country's planning laws has been published today and countryside campaigners fear it risks greenbelt land.
Read the full story
Greenpeace: planning reforms are flawed
Greenpeace has reacted to the Government's reform of planning laws with this warning:
There is a flawed assumption behind thisassault on the planning system by George Osborne – he thinks that we can boostthe economy by uprooting decades of protection for the natural habitat and thecountryside. This is misguided, dangerous and wrong, and appears to bebased on little more than some private, cosy chats he has had with bigdevelopers.
– ruth davis, greenpeace
Advertisement
CBI: planning reforms 'not an invitation to concrete over Britain'
The Confederation of British Industry (CBI) has said that future generations will be thankful for today's reform of the planning system in the UK:
Having a presumption in favour of sustainable development gets the balanceright between supporting jobs and growth, and serving the interests of the environment and society. The new framework hands the responsibility back to local communities to decide where new homes, businesses and infrastructure to support them should be built...Let's be clear, this is not an invitation to concrete over Britain, as some would have us believe. For too long, our planning regime acted as a drag on growth,and this framework lets people decide the future for themselves.
– John Cridland, Director General, CBI
Clarke: Councils to encourage brownfield sites
The Minister for Communities and Local Government Greg Clarke has said that the National Planning Policy Framework strengthens council policies encouraging brownfield sites to be brought back into use.
Clarke: reforms put planning back in hands of community
Minister for Communities and Local Government Greg Clarke is announcing his proposed changes to the planning system in the House of Commons. He said that communities have come to see planning as "something done to them rather than by them".
Setting of Watership Down at risk from developers
by Chris Ship - Deputy Political Editor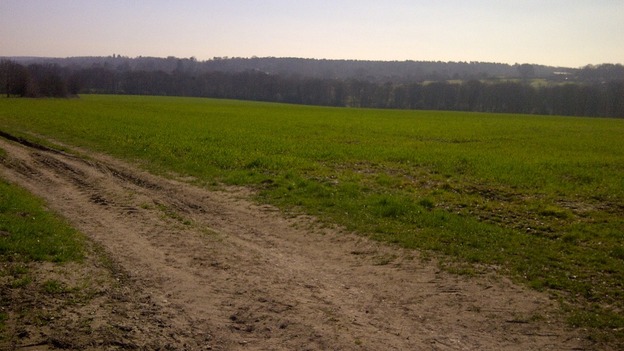 Sandleford Park, the setting of Watership Down, is perhaps the quintessential cautionary tale about the risks of development.
The 1972 book follows a group of rabbits who are forced to abandon their warren when developers move in.
Now it seems as though the tale may be coming true, as the setting for the rabbit's warren is under threat from developers who want to build 2,000 homes here.
The book's author Richard Adams is opposed to the development.
Load more updates
Back to top