Capt Scott's anniversary marked
The grandchildren of Polar explorer Captain Robert Falcon Scott are marking the 100th anniversary of his death by getting the public to write a letter to friends inspiring them to do something worthwhile, just like Scott did with his own son.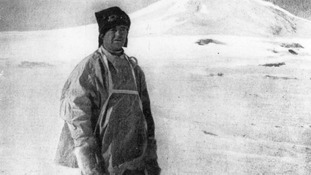 On 29 March 1912, Captain Scott made the last entry in his diary. St Pauls Cathedral hosted a special ceremony to mark the centenary.
Read the full story
Service began with Onward Christian Soldiers, Scott's favourite hymn which was sung over the bodies of Wilson, Bowers & #Scott when found
Advertisement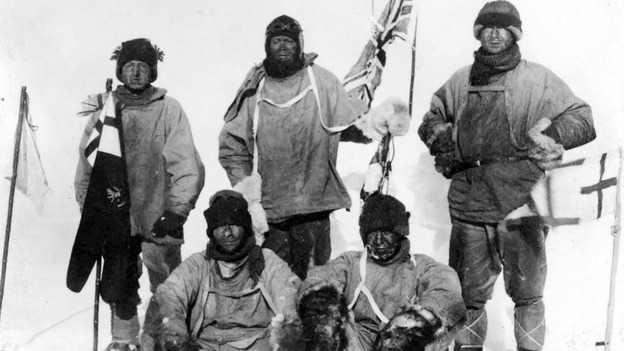 One hundred years after Captain Robert Falcon Scott wrote his last diary entry, St Pauls Cathedral will host a service to commemorate the centenary of the British Antarctic Terra Nova Expedition 1910 to 1913.
The service will pay tribute to the courage of Scott and his men and celebrate the scientific legacy of the expedition. Sir David Attenborough is set to read an extract from the final diary entry of Captain Scott, and Foreign Secretary William Hague and Princess Anne are due to attend.
The "Scott 100 letters" campaign intends to mirror the success of Captain Scott's letter in 1912 to his own grandson which he wrote before his death in a tent in freezing weather conditions.
His letter inspired his grandson to start the Wildfowl and Wetlands Trust in London
I think it's fair to say that my grandfather's expedition to Antarctica a hundred years ago was pretty inspirational.

"He is remembered for his passion for Antarctic exploration and science, for the courage and endurance of his journey to the South Pole, and for a job done to the highest standards in the face of overwhelming adversity.
"But one of the most amazing parts of the story is that during those last days, while trapped in the tent, with temperatures outside at minus 70C, exhausted and freezing to death, my grandfather wrote a diary and letters to all the people that supported him, and a last letter to his wife, my grandmother, Kathleen.

"In that letter he wrote 'I am anxious for you and the boy's future - make the boy interested in natural history if you can, it is better than gamers, they encourage it at some schools - I know that will keep him in the open air.'
"Through this letter my grandmother encouraged my father, Peter, to become passionate about natural history, and eventually led to his founding of the Wildfowl and Wetlands Trust."
– Falcon Scott, grandson of Capt Scott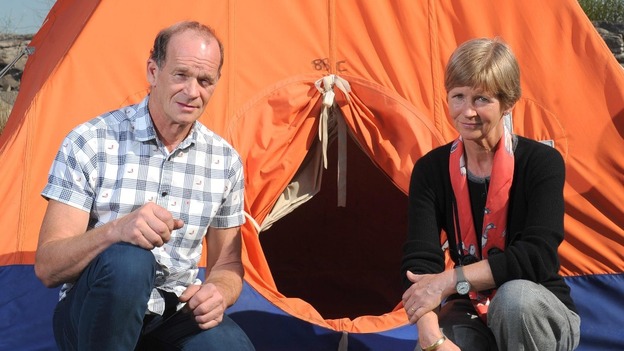 The grandchildren of Polar explorer Captain Robert Falcon Scott have marked the 100th anniversary of his death by launching an appeal which aims to inspire future generations.
As he lay dying in his tent, stranded without supplies in minus 70C temperatures on March 29 1912, Captain Scott wrote to his wife Kathleen encouraging her to have their son take an interest in nature.
The "Scott 100 letters" campaign intends to mirror the success of that letter by encouragint members of the public to write to someone with inspiring words.
Back to top