Lancaster is England rugby boss
Stuart Lancaster, the interim England rugby head coach, has been given the position on a permanent basis.
I am absolutely thrilled for Stuart and we have all been thoroughly impressed by his professional approach, vision and dedication to achieving the best for English rugby from the day he was appointed Interim Head Coach. Stuart is tremendously popular with the players and quickly earned their respect and trust through his honesty, humility and strong work ethic. It is to his and his coaching teams immense credit that they helped to transform the outlook and fortunes of the England squad and have instilled such a strong confidence and culture within the squad in such a short space of time.
– Damian Hopley, Rugby Players' Association
Advertisement
We have been through a rigorous and global selection process and are confident that Stuart is the right person to lead England Rugby forward into the 2015 Rugby World Cup. He has shown throughout the RBS 6 Nations and subsequently in both interview and other conversations I, as chairman of the advisory panel, have had with him that he has the skills and vision needed in the England head coach.
– Ian Ritchie, RFU Chief Executive

Read the statement in full here.
The players, coaches and the management were superb during the tournament and it's down to them that we made such positive steps from when we first met up in Leeds.

The challenge now is to take this squad and the players we will see emerge forward to 2015. It is one that I can't wait to get stuck into.

We have a massive task ahead of us in South Africa this summer and we have 37 games before that first World Cup match on home soil, so every second counts in developing players who can win that tournament – which has to be the ultimate aim.
– STUART LANCASTER, ENGLAND RUGBY HEAD COACH
I am immensely honoured and proud to accept this role. From the hundreds of messages I received during the Six Nations I know what supporting England means to millions of people and I am privileged to be involved.
– STUART LANCASTER, ENGLAND RUGBY COACH
The RFU has confirmed Stuart Lancaster as the new permanent head coach of England.
Advertisement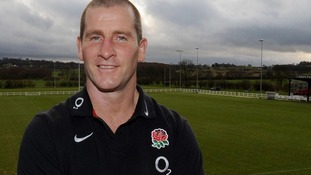 Stuart Lancaster's results in the Six Nations speak for themselves. But more importantly, he restored pride and respectability to the game.
Read the full story
The Press Association reports that Stuart Lancaster's appointment as England head coach will be confirmed by the Rugby Football Union this afternoon. If confirmed, his appointment would follow a spell as interim head coach, during which he led England to second place in the RBS 6 Nations.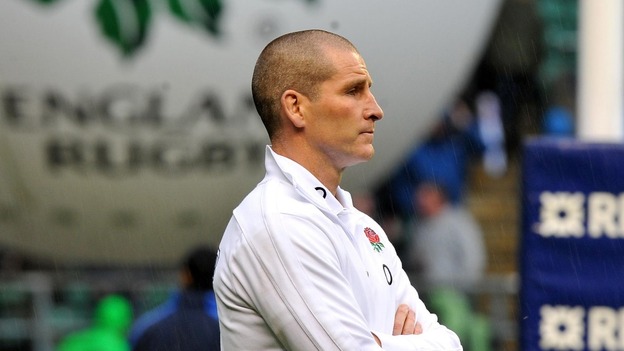 Back to top