Queues as drivers rush to fill up
Petrol stations across Britain are reporting fuel shortages and long queues as the Government dismissed accusations that it had triggered panic buying ahead of the impending strike by fuel tanker drivers.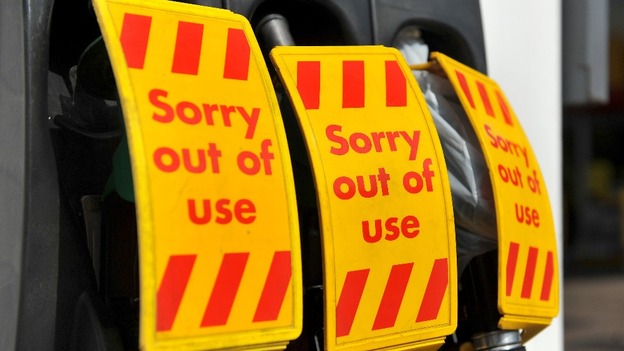 Up to 37% of fuel stations across the UK were out of petrol, diesel or both, on Monday suggesting normal supply has not resumed, the Retail Motor Industry Federation said.
The organisation also revealed there was almost 60% less Super Diesel available than on a normal week and 50% less Super Unleaded petrol. There was 28.8% less Unleaded petrol and 11.7% less Diesel.
by ITV News reporter Damon Green
Motorists tell ITV News reporter Damon Green of fuel shortages because of panic buying.
Advertisement
Retailer Halfords says there is still big demand from drivers for fuel cans. Jerry can sales were more than 600% up on last week, with can sales overall up 400%.
The Petrol Retailers Association says petrol sales increased by more than 170% yesterday, while sales of diesel were up by almost 80%.
There are complaints this morning that some garages are putting up petrol prices when they get new stocks. People are seeing prices go up by as much as 2p a litre in one day.
In Bicester we're seeing all the effects you'd expect to get from industrial action without any sign of the strike yet. The manager at one of Bicester's petrol stations thinks he is going to be down to one pump within the next few hours.
His petrol station is the only one in Bicester that actually has all fuels available this morning and he says he is on a priority list for another delivery but won't be getting any fuel again until Monday. So you can see what the problem is.
When you turn up at other petrol stations the cones are out, the signs are up and the locks are on the pumps and it really is a problem that has spread right the way across the country. The government is going to be sitting down with hauliers to decide what to do if the strike actually happens.
Advertisement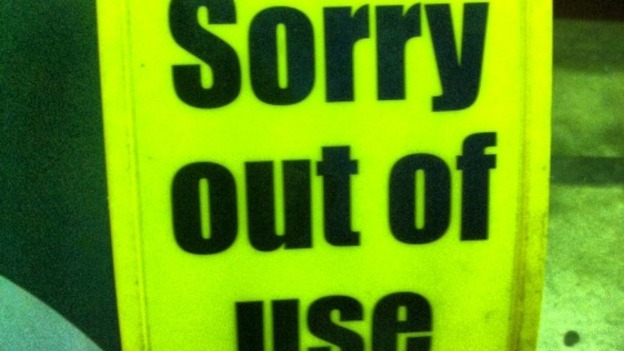 There are more signs of some petrol stations running dry in parts of Britain this morning, even though no dates for a strike have been set.
Out of six petrol stations in Bicester this is the only one with any fuel.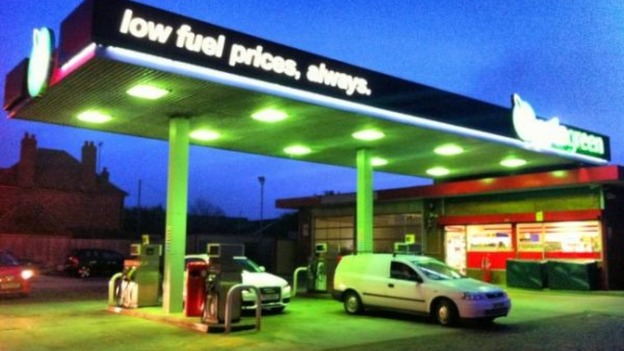 We spoke to motorists around the country to ask why they have decided to fill up their cars ahead of any strike announcement.
Where am I supposed to store all this petrol? The bath is already full of stamps and pasties.
Only queued ten mins for petrol. Madness as I was leaving though. About 30 cars. Petrol leaks all on the floor as people rammed tanks!
I have just spoken to a source at Unite who tells me the union has again written to the Government to ask them to 'stop contaminating the environment'.
I am told they have been discussing the issue of health and safety with ministers for two years. They believe the Government's been politicising what is actually an industrial issue. They hope the letter will calm things down. They also stressed they do not want a strike.
Load more updates
Back to top