Suu Kyi hails Burma victory
Aung San Suu Kyi has hailed her victory for the National League for Democracy Party as a 'triumph of the people' after claiming a landslide victory in a series of by-elections.
After Burma's elections we'll look with other nations for ways to recognise the change & urge more action on democracy & #HumanRights
Burma shows it takes courage to change a country. Clinging onto power & refusing to change is easiest course but will fail. Syria take note
I welcome these remarkable results and the progress they represent.

I congratulate President Thein Sein and encourage him to continue to pursue the path to reform he has set out.

It will be important for his Government to continue to work with Aung San Suu Kyi, the NLD and other democratic forces, to bring about lasting and irreversible reform.

The UK, as the largest bilateral donor of aid to Burma, stands ready to support this process.
– William Hague, Foreign Secretary
Advertisement
_

This is a historic result for Burma.

We congratulate the people of Burma, and Aung San Suu Kyi for her personal victory which means so much to her people and people around the world, including in Britain.

_
– William Hague, Foreign Secretary
The White House have issued a statement saying that Aung San Suu Kyi's election victory in Burma is an "important step" in the country's democratic transformation, according to Reuters. The US government said that they hope that Burma's government continues on the "path of reform".
Supporters of the National League for Democracy Party and Aung San Suu Kyi show their delight as they drive through Rangoon.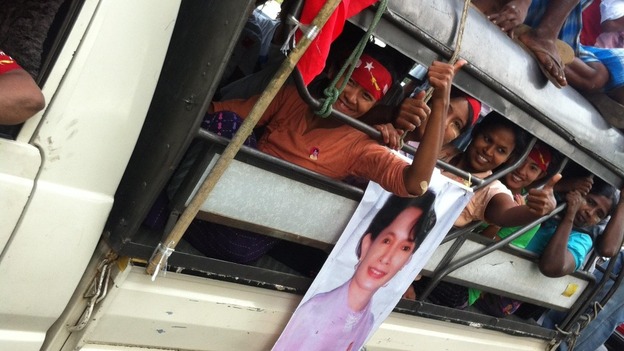 Aung San Suu Kyi hails her victory for the National League for Democracy Party as a 'triumph of the people, who have decided that they must be involved in the political process of this country".
Advertisement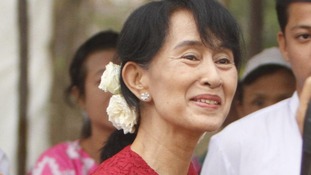 Her constituency Kamu is separated from Rangoon by 60 miles and three centuries - it is the land that time and a dictatorship forgot.
Read the full story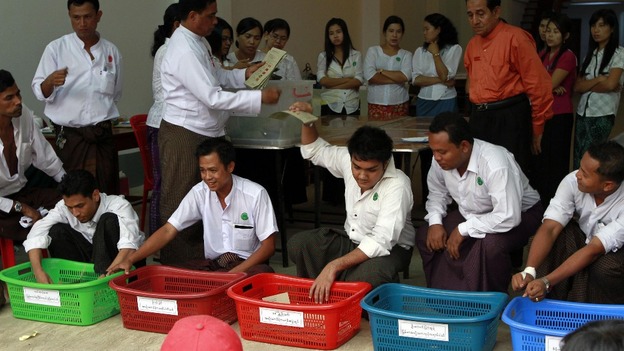 Polling stations across Burma opened their doors to cameras their ballot papers, as Aung San Suu Kyi's National League for Democracy claimed by-election victories in at least 18 of the 45 available seats.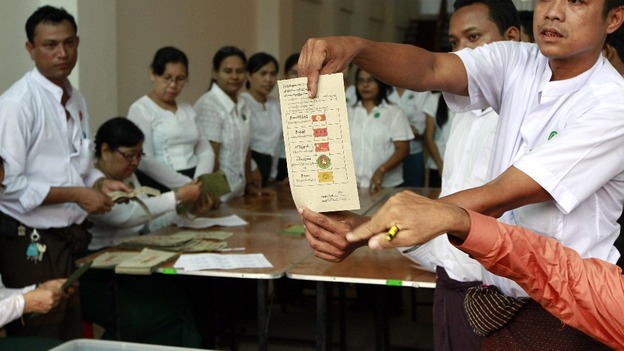 Su Kyi has said her top priorities are to introduce the rule of law, end long-simmering ethnic insurgencies and amend the 2008 constitution that ensures the military retains a political stake and its strong influence over the country.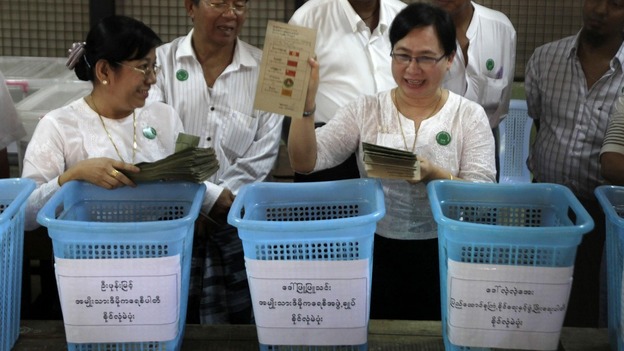 Whilst attending the Friends of Syria conference in Turkey, US Secretary of State Hillary Clinton commented briefly on the by-elections in Burma.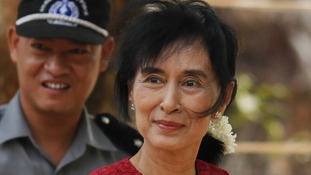 Pro-democracy leader Aung San Suu Kyi has won a seat in Burma's parliament, according to her party the National League for Democracy
Read the full story
Load more updates
Back to top