Lib Dems vow to halt 'snooping'
Liberals Democrats have vowed to kills government plans to allow all calls, emails, texts and website visits to be monitored. David Cameron has insisted the scheme should plud "significant gaps" in UK security.
Conservative MP Jacob Rees-Mogg said the government's new proposals on surveillance would lead to minor bodies "getting extended powers in the name of terrorism".
Chairman of the Home Affairs Select Committee Keith Vaz said Theresa May would be questioned by MPs over her plan to bring in new surveillance laws on April 24.
The Home Office intends to bring in powers that would allow emails, texts and website visits to be monitored.
The committee is looking forward to questioning the Home Secretary on a number of issues, in particular the Government's proposals to introduce laws allowing the monitoring of all emails, texts and web use in the UK."
– Keith Vaz, Chairman of the Home Affairs Select Committee
Advertisement
Shami Chakrabarti, director of Liberty, said: "The Deputy Prime Minister can hardly criticise 'inaccurate speculation' when controversial policies are recycled and leaked to the media rather than published for proper consultation.
"Whether it's shutting down open courts or subjecting the whole population to a Snoopers' Charter, the public will not be reassured by 'trust me, I'm a minister'."
Deputy Prime Minister Nick Clegg told the BBC Radio 4 World at One Programme: "I think it is very important people hold off making their judgement until they see the proposals.
"There has been a lot of speculation, some of it inaccurate, over the last couple of days. I happen to think it is right to have a debate about what we do as a society as criminals exploit new technologies.
"People should be reassured were are not going to ram something through Parliament. All along we will be guided by some very simple principles."
Labour leader Ed Miliband said: "Once again we see a very sensitive issue being spectacularly mishandled by this Government.
"It is unclear what they are proposing. It is unclear what it means for people. It is always going to lead to fears about general browsing of people's emails unless they are clear about their proposals, clear about what they would mean, clear about how they are changing the law.
"And I say to the Prime Minister: he has got to get a grip on this Government. He has got to get a grip on the way his Government operates and the way that policy is made."
Shadow home secretary Yvette Cooper said: "We know that the police and security services who are trying to tackle serious terrorist incidents, of course, need to be able keep up with modern technology.
"We also need serious safeguards in place to protect people's privacy, to make sure there are checks and balances and that nothing is abused."
Advertisement
A Home Office spokesperson said: "As set out in the Strategic Defence and Security Review we will legislate as soon as parliamentary time allows to ensure that the use of communications data is compatible with the Government's approach to civil liberties."
They said it was "vital" police and security services could obtain communications data, including time, duration and dialling numbers of a phone call, or an email address, in certain circumstances.
But added this did not included the content of any phone call or e-mail and "and it is not the intention of Government to make changes to the existing legal basis for the interception of communications."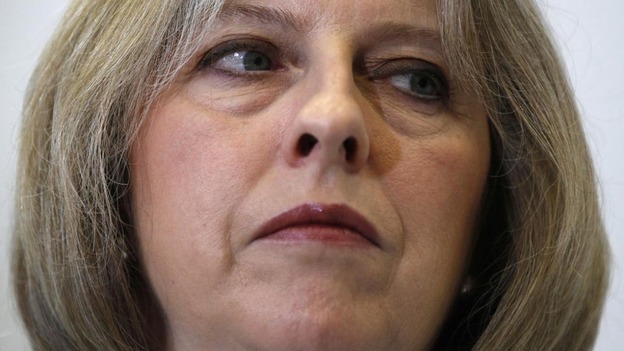 Powers to monitor millions of emails, texts and website visits are needed to "help police stay one step ahead of the criminals", says the Home Secretary Theresa May.
In today's Sun newspaper, Mrs May insists: "I'm not willing to risk more terrorist plots succeeding and more paedophiles going free."
EXC: Theresa May delivers uncompromising defence of email snooping in article for The Sun tomorrow...
...May claims this sort of data helps catch killers like Ian Huntley and smash child-porn rings. Vital in war against terror too.
Load more updates
Back to top