James Murdoch quits BSkyB
James Murdoch has stepped down as chairman of BSkyB after months of pressure over the phone hacking scandal at News International. ITV News understands MPs examining the issue are split on whether he misled Parliament over his role.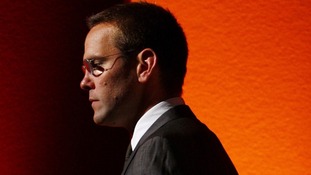 James Murdoch says he resigned to stop BSkyB from being tainted by the phone hacking allegations levelled at News International.
Read the full story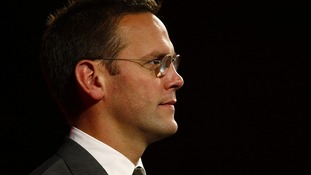 The MPs' report into phone hacking is likely to accuse some witnesses of misleading Parliament. Will James Murdoch be among them?
Read the full story
Advertisement
Labour's Shadow Culture Secretary Harriet Harman has blamed Rupert Murdoch's "monopolistic ownership" of the media for the problems revealed by the Leveson Inquiry:
Changes at the top of BSkyB should not distract us from the fundamental, structural problems of media ownership. [Rupert] Murdoch owns too many newspapers...The problems revealed by the Leveson Inquiry are a result of the absence of a proper complaints system and too great a concentration of media power...It is clear that there is a fundamental problem of monopolistic ownership.
The head of the Culture, Media and Sport Committee John Whittingdale said he is not surprised by James Murdoch's resignation. He said it was an attempt to "sever the link" between News International and BSkyB.
James Murdoch has been succeeded by Nicholas Ferguson, who previously served as Deputy Chairman of BSkyB and was appointed a director in 2004.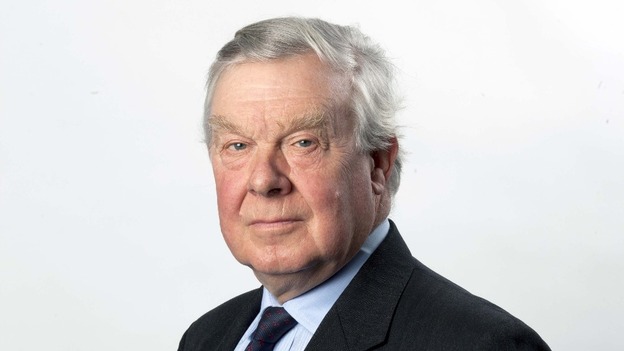 He thanked Mr Murdoch for his "vision, drive and strategic insight" and said he had made an "outstanding contribution" to the company.
He has been chairman of private equity firm SVG Capital Plc since 2005 and is also Chairman of the Courtauld Institute of Art.
In a joint statement, Rupert Murdoch and News Corp president Chase Carey said: "We look forward to BSkyB's continued growth under the leadership of Nicholas Ferguson".
Asked about his reaction to James Murdoch resigning as chairman of BSkyB, David Cameron said: "Well, it is obviously a matter for him, and a matter for the company, and of course its shareholders."
Advertisement
David Elstein, former head of programming at BSkyB, has said that James Murdoch's departure is good news for the company.
He said that it is healthy for BSkyB to have an "independent" chairman with no involvement in News Corporation, which is a 39 percent controlling shareholder.
He told Sky News that Mr Murdoch cannot consider succeeding his father Rupert Murdoch as head of News Corporation until "a substantial period of time has passed".
Ofcom is waiting for the results of the Culture, Media and Sports Committee investigation into phone hacking. If it finds against James Murdoch, then Ofcom has previously said it will consider whether he remains a "fit and proper" person to oversee BSkyB - an Ofcom licence holder.
Today, a spokesperson for Ofcom said:
We continue to gather evidence which may assist us in assessing whether BSkyB is and remains fit and proper to continue to hold its broadcast licences. As we have previously explained, the licensee, as a corporate body, will include controlling directors and shareholders.
The reference to "controlling directors and shareholders" makes clear that James Murdoch will still be included in Ofcom's assessment, despite his resignation as chairman.
John Whittingdale, chairman of the Commons Culture, Media and Sport committee, said he was "not wholly surprised" by James Murdoch's decision to resign as chairman of BSkyB.
The committee took evidence from Mr Murdoch, in his capacity as executive chairman of News International, as part of its investigation into phone hacking.
Mr Whittingdale said that he hopes the final report into phone hacking will be published by the end of the month. He said: "We are having a full discussion...and we are endeavouring to reach conclusions that all of us will sign up to."
We are grateful for James Murdoch's successful leadership of BSkyB. He has played a major role in propelling the company into the market-leading position it enjoys today – and in the process has been instrumental in creating substantial value for News Corporation shareholders.

We look forward to BSkyB's continued growth under the leadership of Nicholas Ferguson and Jeremy Darroch and to James' continued substantial contributions at News Corporation.
– Rupert Murdoch, Chairman and CEO of News Corporation and Chase Carey, President and Chief Operating Officer, News Corporation
Load more updates
Back to top