Labour targets budget taxes
Shadow chancellor Ed Balls insists it is not too late to defeat the 'granny tax', the 'pasty tax' and the abolition of the 50p tax by calling a series of Commons votes
The National Pensioners Convention (NPC) announced it will stage a demonstration to coincide with the age-related allowances debate on April 19. Dot Gibson, NPC general secretary said:
"The Chancellor's decision to freeze the age-related personal tax allowances in the Budget has completely backfired. We have been inundated by pensioners who are disgusted that those on around £11,000 a year will no longer get additional reductions in their tax - whilst those earning £150,000 or more will see their tax bills reduced.
"This is seen by many as the last straw - coming on top of cuts to the winter fuel allowance, changes to the way pensions are uprated and crumbling care services. Pensioners feel they are being asked to bail out the super rich - and it's simply not fair."
– Dot Gibson, General Secretary, National Pensioners Convention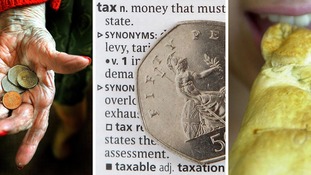 Labour will attempt to defeat the "granny tax", the "pasty tax" and the abolition of the 50p tax by calling a series of Commons votes.
Read the full story
Advertisement
Back to top