Consultation over 'charity tax'
Downing Street has said a "formal consultation" on a government plan to tax charitable donations will take place this summer. It was revealed almost one in 10 people earning over £10m a year is paying under the 20% rate of income tax.
The Deputy Prime Minister has defended the way the government handled the controversy over the 'pasty tax'. Speaking to ITV1's Daybreak Nick Clegg said the government was right to listen and react to the concerns of organisations and businesses and is still consulting over the charities tax.
Former Prime Minister Tony Blair has stressed that the government should "protect and enhance" the charitable sector.
Speaking to ITV News, Mr Blair said:
"The best idea is to disentagle completely the idea of philanthropy and giving to charity from tax avoidance because it's an important part of keeping charities and the philanthropic sector going.
"The charities that benefit get enormous opportunity to help people and often the philanthropic and charitable sector can help people in the way that government can't, so it's really important that they consult and get back on track and sort it out."
Advertisement
Shadow Chief Secretary Rachel Reeves says Labour will seek to force a vote on charity tax in the Commons on Wednesday.
She said:
"The truth is, at a time when the average family is taking a £511-a-year hit as a result of the Government's policies, they have given the 300,000 wealthiest taxpayers in the country a £3 billion tax cut.
A rushed-out cap on reliefs which will raise just £300 million, whilst hitting charities which help the most vulnerable, won't cover that up.
We will seek a vote to block these changes until the Government has done the work necessary to demonstrate they are being made in a way which will not hit charities and which will genuinely tackle avoidance."
David Cameron have given a strong hint that he is ready to water down a controversial cap on tax relief for charitable giving, saying there was "plenty of time to get it right".
He said of the plans: "This was never going to introduced until next year - plenty of time to get it right, plenty of time to consult and to listen."
The Labour leader Ed Miliband has said the Government had shown "incompetence" over its plans to limit the tax relief on charitable donations.
During a visit to a job support service in Stratford, east London, Mr Miliband said it was "a hasty and ill-thought through measure which is affecting Britain's charities."
Responding to Treasury figures that says almost one in 10 people earning more than £10 million a year are paying less than the 20% basic rate of income tax, TUC general secretary Brendan Barber said:
"These are truly shocking figures. For too many of Britain's super-rich, tax is something for the little people.

"Unfortunately the Government is making the mistake of trying to deal with tax reform in a piecemeal way - one day rewarding the very wealthy with a cut in their tax rate, the next trying to unpick their allowances that benefit charitable institutions.
"Instead what we need is a proper and comprehensive review of our tax system - one that sets out to make tax fair for everyone and means the super-rich start to pay effective tax rates much higher than the seemingly voluntary rates they pay at the moment."
Advertisement
The Health Secretary Andrew Lansley has defended the government's plans to cap the amount of income tax relief on charitable giving.
He told ITV New's Libby Weiner that the Chancellor when he delivered his Budget "very fairly and rightly said" in these circumstances of dealing with the deficit people have to understand that the very richest in society are making a contribution through taxation.
He went on:
"If 10% of the richest people in this country earning income of over £10m a year are paying an effective tax rate below 20% that is not the case. So it is an issue which has to be addressed."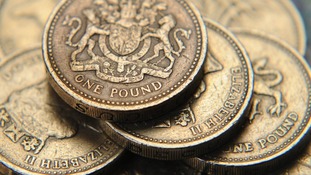 The government appears to have tied itself in knots over the row on charitable giving.
Read the full story
Responding to comments made by Treasury minister David Gauke, John Low, Chief Executive of Charities Aid Foundation said:
This has been a shambles. The Government simply has not thought this through. It is astonishing that the Treasury did not properly assess the impact on charities of their new tax relief cap before announcing this damaging measure in the Budget.

Capping tax relief on charitable donations will raise relatively small amounts of tax but risks inflicting far greater damage on causes for the public good such as medical research and treatment, education and help for some of the most vulnerable people in society.
– John Low, Chief Executive of the Charities Aid Foundation
The 'Give it back, George' campaign has received support from more than a hundred charities working within the UK.
They are campaigning to get the Government to keep the unrestricted tax relief available to philanthropists who give money to charity.
Here is what the new rules will mean:
Currently unrestricted tax reliefs will now be subject to a cap
Anyone trying to claim more than £50,000 will be limited to 25% of their income or £50,000 (whichever is greater)
Gifts of £200,000 or more will be subject to the new rules
The problem for many of the charities is that almost half of their income comes from just 7% of donors.
Load more updates
Back to top