Breivik: No shooting apology
Confessed killer Anders Breivik has refused to apologise for the shooting of dozens of young people during his rampage on the island of Utoya. The statement was made on the sixth day of his trial in Oslo over the killings of 77 people last year.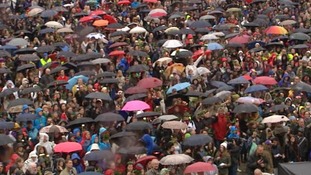 Norwegians sang 'Children of the Rainbow' near the court Breivik is standing trial after he dismissed the song as 'Marxist propaganda'.
Read the full story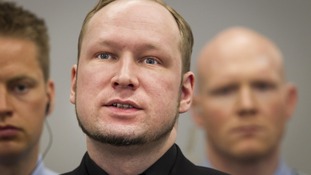 A round-up of the first week of Anders Breivik's trial, as he spends his last day giving evidence.
Read the full story
Advertisement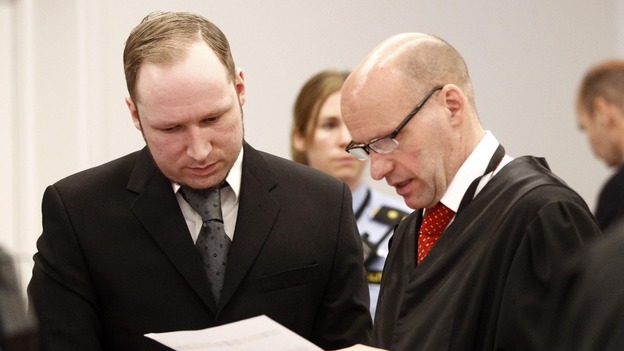 Anders Breivik has apologised to the family of a pub owner who was among the eight people killed in the bomb blast outside government offices in Oslo, saying he had not wanted to kill "civilians."
But when Prosecutor Stein Holden asked if he wanted to express a similar apology to the families of the other victims, including the 69 killed on the youth camp on Utoya island, he refused.
"No I don't," Breivik said. "Utoya is a political indoctrination camp."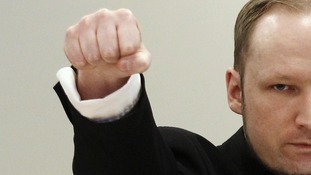 Our Europe Correspondent reflects on the extraordinary proceedings in the Anders Breivik trial.
Read the full story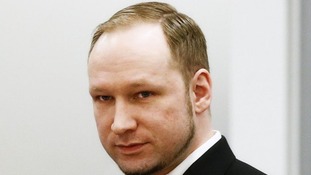 Relatives of the Utoya Island victims listened in horror as Anders Breivik recounted the chilling details of his killing spree.
Read the full story
The survivors and relatives in court look exhausted. It's no wonder. Worth mentioning again, though, the dignity Norway has displayed.
Advertisement
Anders Breivik is talking with chilling calm and clarity about killing teenagers on Utoya. The only sign of any pity from him is his inability to understand why people didn't run from him.
I'm in the courtroom sitting behind Breivik watching as he delivers this awful testimony. He is discussing the rampage as you'd describe a journey to work.
Taking the first shot seemed to take for ever. I knew what I was doing, I knew it was wrong. There were a hundred voices in my head saying "don't do it", I pulled the trigger once and it was easier after that.
– Anders Breivik
Anders Breivik has begun to recount the details of his killing spree on Utoya Island.
Before giving his testimony, he warned that some people might want to leave room as it would be "horrendous".
He began by describing how he tricked security into thinking he was a policeman, before telling the court about his anxiety before the attack:
"When I took the weapon in my hand, it was like 100 voices in my head saying 'don't do it, don't do it.' I so didn't want to do this.

"I thought it's now or never. I remember when I picked up the gun, Monica [Bosei, one of Breivik's first two victims on Utoya] told me not to point the weapon at her."
– Anders Behring Breivik
Anders Breivik has denied having made contact with the anti-Islamic network, the English Defence League.
This is in contrast to previous claims.
He told the court at his trial for the killing of 77 people:
"I have never had contact with the EDL. I've probably written a number of forums related to the EDL, but what I wrote was moderate, so no one thought I was militant.

"The EDL is an organisation that supports democracy, they have nothing to do with what Knights Templar do. I am an ultra-nationalist.
– Anders Behring Breivik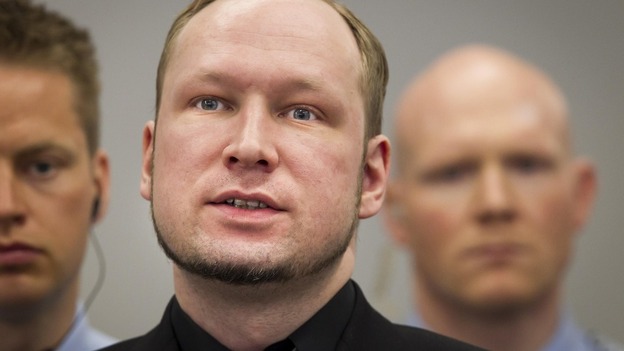 During this morning's questioning Anders Breivik was asked by his defence lawyer if he perceived himself as a racist.
Breivik replied: "No, I perceived myself as an anti-racist".
He went on to say that he was concerned with anti-European racism in the Norwegian media and among Marxist elites.
Load more updates
Back to top