New figures reveal jobless fall
Unemployment fell by 35,000 between December and February to 2.65 million, official figures showed today.
"Any fall in unemployment is welcome," says employment minister Chris Grayling, "but of course it remains much too high."
"I never place to much thought on a single month's figures but it is a step in the right direction."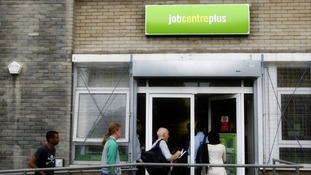 In the context of a weak economy today's figures are unexpected good news. But it pays dividends to look at the numbers in detail.
Read the full story
Advertisement
A Downing Street spokeswoman said:
We are sticking to our plan to deal with the deficit and try to promote growth and jobs.

We think the figures show that the private sector is actually still creating jobs and the number of vacancies has held firm. Private sector employment is up 45,000 in the latest quarter, and that more than offsets the fall in public sector employment.
Asked whether the Prime Minister was concerned that women do not appear to be doing as well as men in finding jobs, the spokeswoman added:
The figures do show that the number of women in work has risen on the previous quarter and the (female) employment rate is anyway at a historically high level, despite the recession.

For those women who are out of work, there is the Work Programme, which does give tailored back-to-work support, and the Government is doing other work to help expand access to childcare, for example, so there is help available.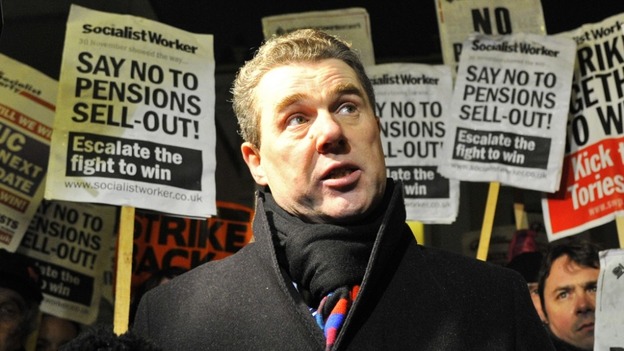 Responding to the newly released official employment figures, Graeme Leach, Chief Economist at the Institute of Directors, said:
"In tough times the private sector is leading the economic recovery, despite high taxes and costly regulation.
"Private sector employment is up 45,000 whilst public sector employment is down 37,000 in the latest quarter.
"Surprisingly, given the Spending Review, public sector pay continues to exceed that in the private sector.
"The Bank of England will also be reassured about inflation prospects with total pay in both the public and private sectors rising by just over 1 per cent.
"The downside of course is that inflation means real pay is falling by more than 2 per cent, which is not good news for High Street spending."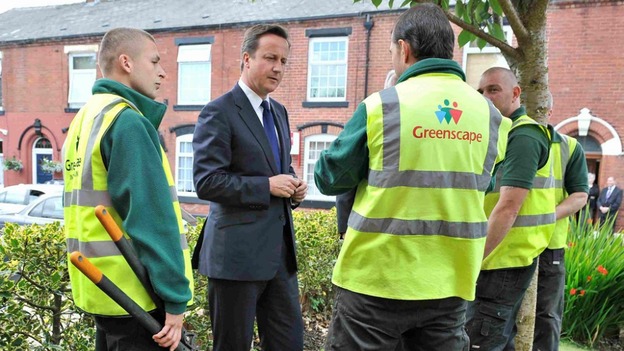 Stephen Oversby, of children's charity Barnardo's, said:
"This is no time for complacency. Despite youth unemployment statistics having fallen, there remains more than a million 16-to-24-year-olds looking for but not finding work.
"In fact, now more than ever we need fast action by the Government, employers and the voluntary sector to prevent the trend from rising again and even more young people from becoming an unemployment statistic."
Today's figures are a step in the right direction but we still have a long way to go.

We are pushing ahead with our strategy to promote investment and new jobs in the private sector and support people currently without work to take up those jobs.

I am particularly encouraged that overall employment is now growing despite reductions in the public sector.

There are still economic challenges ahead and the Government is reacting by helping people to find employment through initiatives with the private sector at their heart.
– Chris Grayling, Employment minister

The Government said that in the past month 160,000 incentives of £2,275 had become available to employers who take on young people in the Work Programme as part of the £1 billion Youth Contract.
Advertisement
With last month's labour market statistics showing the lowest rise in unemployment for nearly a year, and private sector job creation outstripping job losses in the public sector for the first time since the beginning of 2011, we could be seeing firm evidence that the labour market is beginning to stabilise.
– Tom Lovell, Reed recruitment group managing director
We are far from out of the woods yet.

By recklessly aborting the economic recovery under way in the UK in 2010, the Government has stopped 400,000 young workers getting a job.

Job creation now under way in the US economy would also have been well under way in the UK too were it not for a deliberate act of Government policy.
– Paul Kenny, GMB general secretary
Today's figures flatter to deceive.

Whilst on the surface they look rosier than those of the past few months, they hide a number of concerns - not least the staggeringly high levels of underemployment.

We have seen the retail sector take another battering, with more closures announced, and concerns for the eurozone have resurfaced.

Despite today's figures, we expect unemployment to continue to rise through 2012, albeit more slowly than previously.
– Mike Fetters, director at totaljobs.com
Unemployment in the regions between December to February was:
North East: 114,000 (-9,000) 11.2%
North West: 325,000 (+18,000) 9.6%
Yorkshire / Humber: 248,000 (-21,000) 9.3%
East Midlands: 189,000 (-1,000) 8.2%
West Midlands: 239,000 (-3,000) 9%
East: 203,000 (-17,000) 6.6%
London: 431,000 (+7,000) 10.1%
South East: 282,000 (-2,000) 6.3%
South West: 179,000 (+4,000) 6.7%
Wales: 131,000 (+1,000) 8.9%
Scotland: 219,000 (-12,000) 8.1%
N Ireland: 58,000 (no change) 6.8%
Each region above has an unemployment figure, a figure for its change on last quarter and an italicised unemployment rate.
Load more updates
Back to top