Fresh talks in fuel protest
Fresh talks aimed at averting strikes by fuel tanker drivers are to be held next week, raising hopes that industrial action can be averted.
Hoyer has confirmed that a handful of union members did not receive ballot papers during the tanker strike dispute:
Hoyer have not been advised either informally or formally about any further ballot of our employees. However this would be welcomed as Hoyer had concerns about the conduct of the first ballot.
– Hoyer Spokeswoman
Unite have issued a statement to ITV News following allegations that a handful of people did not receive ballot papers over the tanker strike issue:
Following an investigation it has become apparent that a handful of people didn't receive ballot papers. We could fight a legal challenge from the company but we believe it is important that everybody has a say which is why we are re-balloting.
Our legal team are drawing up the notice for the re-ballot and confirming the ballot timetable and we anticipate the ballot will take place quickly over the next couple of weeks. In the meantime we remain committed to finding a negotiated outcome.
– Unite Spokesman
Advertisement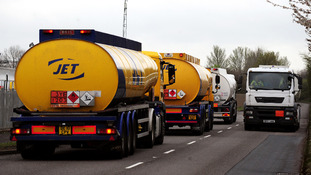 The unions may have to re-ballot over the tanker strike dispute, as the original ballot may be based on a flaw.
Read the full story
Attempts to head off a strike by fuel tanker drivers hang in the balance today after a peace deal was rejected. Around 60 Unite union representatives overwhelmingly turned down proposals aimed at resolving a long running dispute over issues including pensions, health and safety and pensions.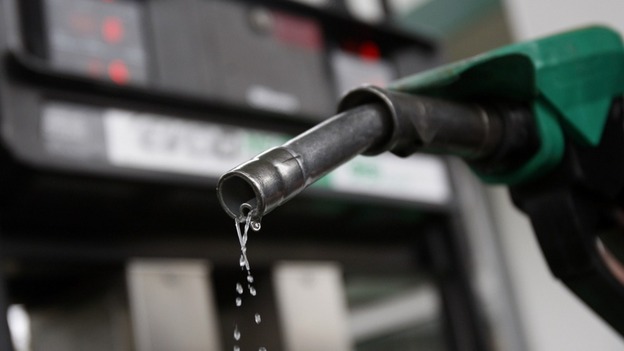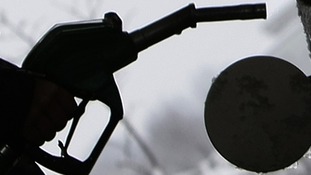 The union Unite are facing a Friday afternoon deadline on whether or not to call industrial action in the fuel tanker driver dispute.
Read the full story
This does not necessarily mean that there will be a strike as talks are likely to resume.
Our message to drivers is to continue with their normal buying pattern for fuel.
There is no shortage of fuel and we don't want to re-create another self-inflicted shortage.
– Edmund King, AA president
Advertisement
The prospect of a fuel strike hanging over businesses is causing dreadful uncertainty, and we have already seen the kind of disruption that panic-buying can cause.
It is very disappointing that the union has rejected this deal, and both parties must get back around the table to settle this dispute as soon as possible.
A strike would cost a huge amount of money, and cause disruption and misery for millions of people who have nothing to do with this argument.
– Simon Walker, director-general of the Institute of Directors
We had hoped the discussions between Unite members and their employers would result in a resolution. We hope that further talks announced today will resolve the issues as soon as possible.
RMI Petrol continues to offer their fuel retailing experience and expertise to the Government with regard to any contingency planning surrounding the possible strike action.
– Brian Madderson, RMI Petrol Chairman
The decision by Unite the Union to reject the proposals agreed between employers and the Union after six days of constructive dialogue through Acas, is a serious blow.
The team from Hoyer, along with other key industry employers, engaged fully and professionally in these talks and remain open to negotiation with a view to achieving a positive resolution to this dispute and avoid the possibility of any damaging strike action by Unite.
Having reached this point, Hoyer will now reflect on all available options.

However, we have made comprehensive contingencies as a business and we remain committed to ensuring that despite any strike action by Unite, we make every effort, together with the armed forces, to maintain fuel supplies to a level that keeps disruption to business and the general public to an absolute minimum.
– Hoyer statement
We are disappointed that an agreement has yet to be reached. We understand that these are complex issues but urge both parties to work towards a negotiated resolution with the support of Acas.
The Government continues to believe that any strike action would be wrong and unnecessary.
– Edward Davey, Energy and Climate Change Secretary
Load more updates
Back to top