Chambers eligible for Olympics
The sprinter Dwain Chambers and cyclist David Millar will be available for selection for the Olympics after the British Olympic Association lost a court case to enforce lifetime ban for drugs cheats.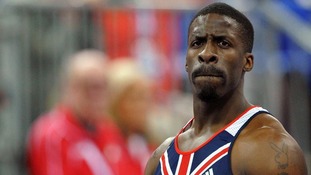 Sprinter Dwain Chambers cleared to compete in this year's London Olympics after a court overturned the BOA's lifetime ban on drug cheats.
Read the full story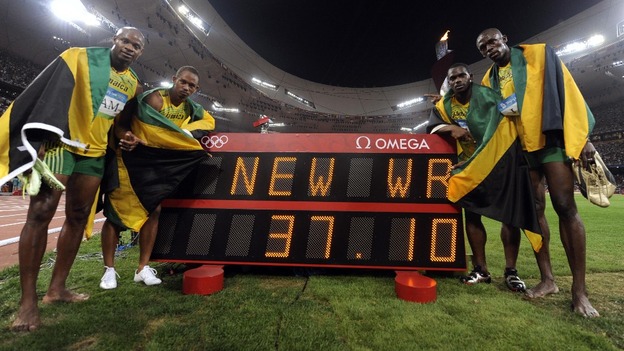 Jamaican sprinter Michael Frater has welcomed Dwain Chambers' return.
The Olympic 4x100m relay gold medallist, whose team mates include Usain Bolt, said: "I definitely don't have a problem with Dwain coming back and competing at the Olympics.
"Dwain realised that he had made a mistake in taking a banned substance. He was one of the few people who came out and said publicly that he had done drugs and he had made a mistake and he has now been clean for a while."
Advertisement
Britain can expect to be represented by a 'clean team' at the London Olympics, British Olympic chief Colin Moynihan declared.
Lord Moynihan said:
"I am as confident as I can be that we will have 550 athletes who have fully understood the consequences of taking performance-enhancing drugs and that have not done so.

"I absolutely hope that all the work that has been done with them... will ensure that we have a clean team which we have been successful in doing on many occasions in the past."
ITV News has obtained footage of sprinter Dwain Chambers training in Kingston, Jamaica last month. The former world indoor 60 metres champion is seen here dressed in a blue T-shirt, black track pants and green running shoes.
Dwain Chambers' manager Siza Agha has hit out at the British Olympic Association's handling of the doping case.
Mr Agha said:
"In my view as hosts for the 2012 Olympics, this delicate and emotive issue required international diplomacy, foresight and responsibility.

"What we have received has been a crude and defiant display fuelled by misguided statements such as 'we have standards and the rest of the world doesn't.'

"It has in my view been an exposure of colonial arrogance that even the most extreme and blinkered should have realised could only serve to marginalise British opinion on the international stage.
"In complete contrast, WADA have in my view been the model of professionalism and dignity in the face of the most extreme provocation. Lessons should be learned by their example.

"I am astonished that the contents of an 'embargoed ruling' were disseminated through the press yesterday.

"Having not been party to the CAS case, Dwain and I will now need to take time to privately digest and consider the reasoning behind the decision. At this stage there will be no further comment on this or any related topic."
Andy Hunt, the British Olympic Association Chief Executive and Team GB Chef de Mission for the Olympics, has tweeted his reaction after a court overturned the BOA's policy of Olympic lifetime bans for drugs cheats:
Sad about outcome of CAS case with WADA. We respect their decision, but were right to fight this for @teamgb & all clean athletes worldwide
We will continue to fight for tougher more realistic sanctions for serious 1st time doping offences - minimum of 4 years + 1 Olympic Games
We will seek testing methods that are more proactive, reliable & treat athletes with greater fairness & consistency - Biological passports
Advertisement
British Olympic Association chairman Lord Moynihan described today's outcome as "disappointing" for athletes, coaches and others in international sport that want to see greater progress in the fight against doping.
World Anti-Doping Agency (WADA) president John Fahey has blasted the British Olympic Association for "many hysterical and inaccurate public statements" during the case.
Welcoming the ruling, Mr Fahey said:
"WADA regrets the many hysterical and inaccurate public statements from the BOA in the course of challenging the WADA decision.
"The rules have had to be proportionate and respectful of the rights of individuals within the framework of international law. They are not based on emotive arguments or the wishes of any one signatory or individual."
British Olympic Association chairman Lord Moynihan described the outcome as a "hollow victory for WADA" and said they would be pushing for tougher sanctions for doping offences in the global code.
He also confirmed that Chambers and Millar are now eligible to be selected by their sports, and would be treated the same as all the other Team GB members if selected.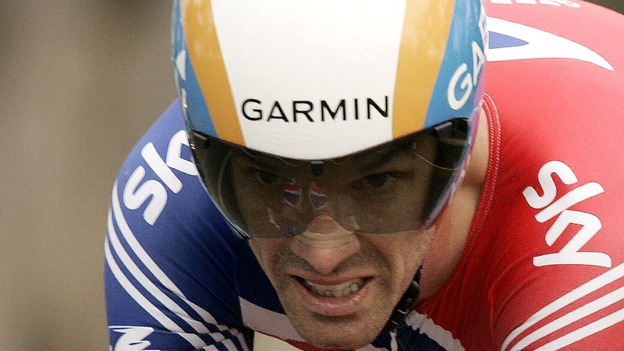 British Cycling has refused to speculate on the possibility that David Millar will be a part of the Olympic cycling team, following the CAS ruling against a lifetime drugs ban.
A spokesperson for British Cycling said: "Our team for the Games is being selected in June and across all disciplines we'll pick the team based on which riders are fit and available, and who we believe have the best chance to deliver medals."
Load more updates
Back to top