Chambers eligible for Olympics
The sprinter Dwain Chambers and cyclist David Millar will be available for selection for the Olympics after the British Olympic Association lost a court case to enforce lifetime ban for drugs cheats.
Sports and Olympics Minister Hugh Robertson has expressed disappointment at CAS's decision and called for tougher sanctions for doping offences in general.
He said:
"I accept this ruling from the Court of Arbitration for Sport but it is very disappointing. Moving forward, I fully endorse UK Anti-Doping's first submission to WADA as part of its review of the World Anti-Doping Code. I want the code to be further strengthened and I would particularly like to see tougher sanctions for proven drug cheats.
"The UK takes its responsibilities in the fight against doping in sport seriously. As we host the Olympic and Paralympic Games this year, we are promoting this message through the international 'Win Clean' campaign."
Sprinter Dwain Chambers and cyclist David Millar are clear to be selected for London 2012 after the Court of Arbitration for Sport declared the British Olympic Association's lifetime ban on drugs cheats was not in compliance with the World Anti-Doping Agency code.
Advertisement
The British Olympic Association's (BOA) lifetime games ban on drug offenders has been overturned by the Court of Arbitration for Sport, CAS said in a statement.
The BOA asked CAS to mediate after the World Anti-Doping Agency (WADA) ruled the life ban did not comply with its global doping code which provides for a maximum two-year ban for a first offence.
The CAS statement said:
"The Bye-Law is a doping sanction and is therefore not in compliance with the WADA Code. The CAS confirms the view of the WADA Foundation Board as indicated in its Decision. Therefore, the appeal of BOA is rejected, and the Decision of the WADA Foundation Board is confirmed."
The sports nutritionist who became engulfed in the scandal that saw Dwain Chambers banned says the sprinter deserves a second chance. Victor Conte was sent to jail for his role in the steroid business. He said a lifetime Olympic ban sends out the wrong message.
Olympic silver medallist Iwan Thomas told ITV1's Daybreak he believed Dwain should not be allowed to compete, but the current rules give him a strong case to take part.
I think today is a bad day for sport. It was inevitable because the lawyers always win in the end... I think sport is one of those few things where you have to believe in the integrity of it... and you don't know how an event is going to turn out. If it comes down to the scientists then it devalues it and almost makes it pointless.
– John Inverdale, sports presenter, Speaking to ITV1's Daybreak
Advertisement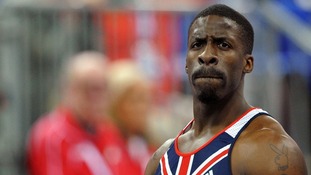 Drugs cheats Dwain Chambers and David Millar will have lifetime bans lifted today, allowing their selection for the London 2012 Olympics.
Read the full story
Olympic athlete Roger Black has criticised the ruling allowing sprinter Dwain Chambers to compete again after he admitted taking drugs.
He says anyone proven to have taken drugs should face a lifetime ban. Black says he's not surprised by the decision but says it sends out the wrong message.
Ten days ago ITV News Sports Editor Steve Scott reported on why British Olympic bosses don't want Dwain Chambers running at the Olympics this summer.
Today a court is set to rule against the BOA's lifetime Olympic ban for drugs cheats, which means they'll be forced to pick him if he records a fast enough time in qualifying.
Olympic medallist Roger Black told ITV News that the decision would send a message to athletes that "the down side [of taking performance-enhancing drugs] isn't that bad any more."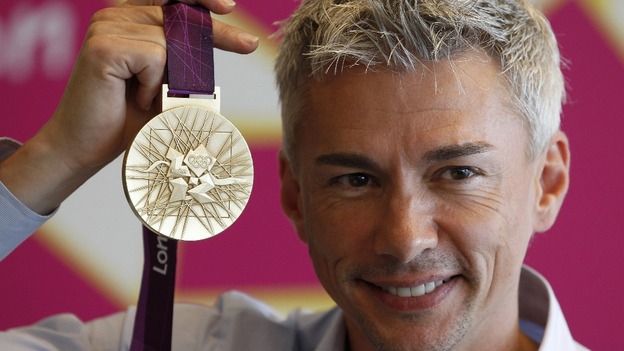 Former Olympic triple jump champion Jonathan Edwards said "athletes should get a second chance (for doping offences). But two years is simply not enough. The world needs to unite and introduce four-year bans."
Load more updates
Back to top