French presidential election
Socialist Francois Hollande and conservative President Nicolas Sarkozy are heading for a run-off in the race for France's presidency, according to partial official results after a first round of voting.
Nicolas Sarkozy has held his final campaign rally ahead of France's presidential elections.
The country goes to the polls on Sunday in the first round of voting.
The president received strong support from the crowd in Nice, as he battles to stay in his job.
President Nicolas Sarkozy has made an impassioned plea for five more years at a final rally before the first round of voting.
Advertisement
A huge hall in Nice is packed with 10,000 supporters awaiting Sarkozy's arrival. Bad poll numbers haven't dampened enthusiasm.
Mme Sarkozy is making a rare appearance on the campaign trail with her husband. There are huge shouts of 'Carla, Carla.'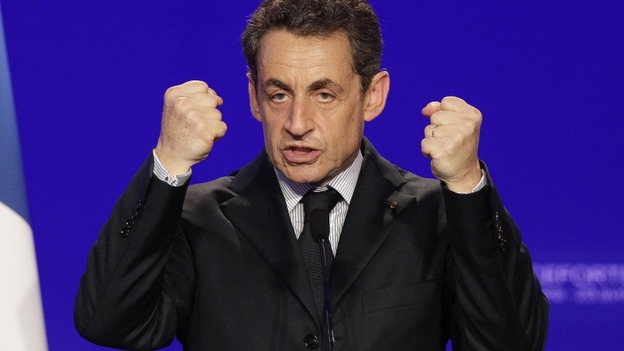 French President Nicolas Sarkozy has appealed directly to far right voters with pledges to get tough on immigration and security, after the National Front's record showing in a first round election made them potential kingmakers.
Mr Sarkozy told reporters outside his campaign headquarters: " National Front voters must be respected. They voiced their view. It was a vote of suffering, a crisis vote. Why insult them?"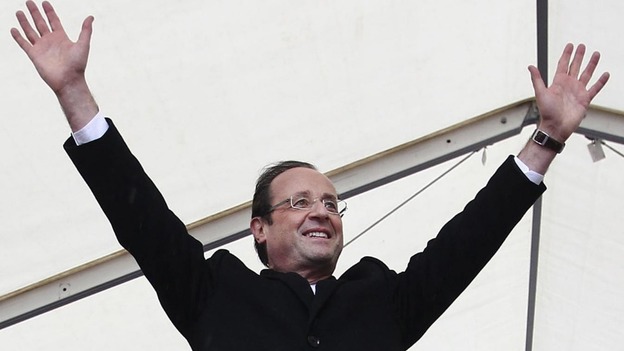 The frontrunner in the French presidential elections Francois Hollande has slammed President Nicolas Sarkozy at a campaign rally in Quimper, western France.
Mr Hollande told supporters: "The outgoing candidate, he always succeeds in convincing himself, through others. It reassures him. He does it by himself. And yesterday, he tried to make out what was a failure, to be a success.
"He was happy. He is like that. He also thinks his term was a success. More than 73 percent of the French think the opposite. But he continues to think that he must go on."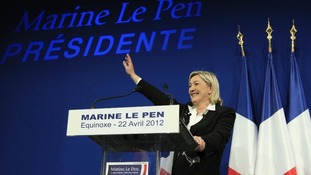 The first round of the French presidential election produced a clear winner. And it wasn't the man who came first.
Read the full story
Advertisement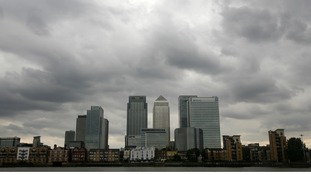 The broadcaster France 24 have posted an analysis on their website of how the French press has reacted to the election results.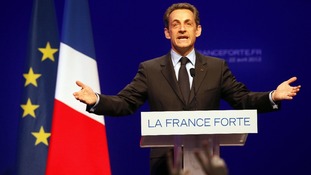 One can argue about the value of polls, but there is no doubt they give us some interesting insights into the political story of the moment
Read the full story
Judged by press attention, there was only one winner in France last night. Marine Le Pen was mobbed by television crews at an impromptu press conference today.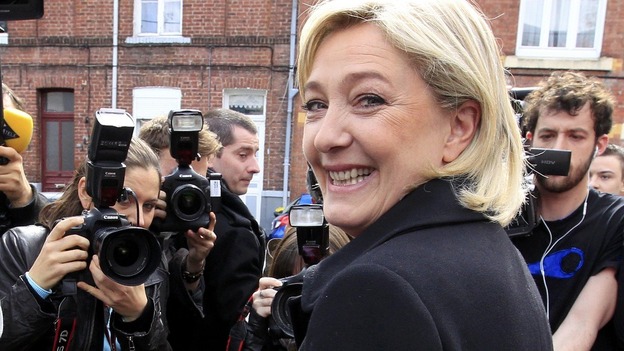 Le Pen has enormous leverage now. She is playing very hard to get over how she will advise supporters to vote in the second round.
Load more updates
Back to top