French presidential election
Socialist Francois Hollande and conservative President Nicolas Sarkozy are heading for a run-off in the race for France's presidency, according to partial official results after a first round of voting.
Francois Hollande's campaign manager said the candidate "wants to offer a dream" to the French people but was aware of the financial constraints that could face them.
He wants to offer a dream, but he doesn't want to sell illusions to the French people.
Undeniably a first step toward change was taken yesterday.
– Pierre Moscovici told BFM TV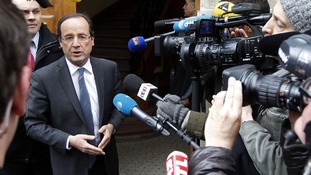 With Hollande pipping Sarkozy to the first round elections in France, and trouble brewing in Holland, the market's are getting jittery
Read the full story
Advertisement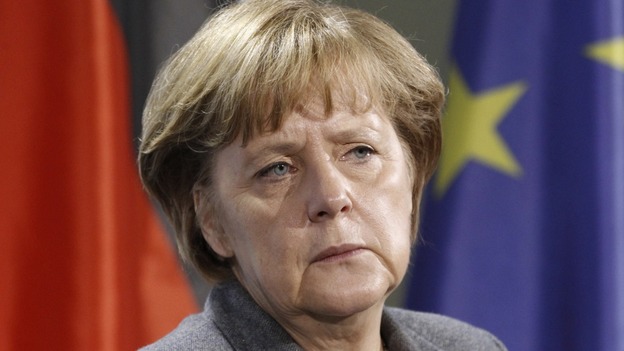 A spokesman for the German Government has said that Chancellor Angela Merkel continues to support Nicolas Sarkozy in French elections - but that she has no plans to campaign for him in France.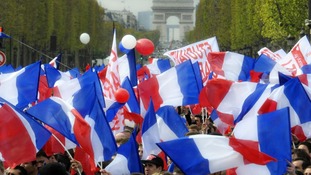 Francois Hollande took a step closer to becoming the next French president as Marine Le Pen enjoys unprecedented success for her party.
Read the full story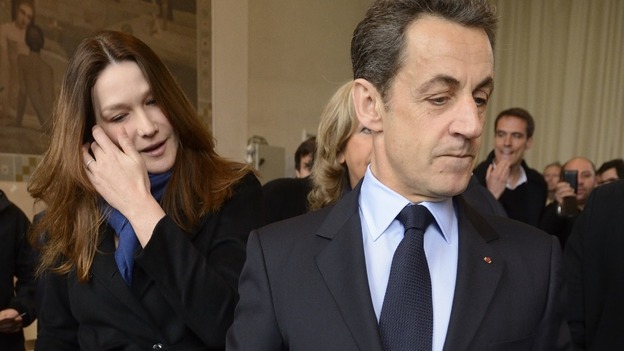 Nicolas Sarkozy, who is the first sitting president to come second in the first round of a re-election bid, could go the way of 10 other eurozone leaders who have been ousted from office since the crisis started in late 2009.
by Sue Jameson: Daybreak Political Editor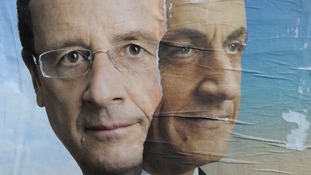 Nicolas Sarkozy and Francois Hollande now face two weeks of campaigning before the French go to the polls and decide who will be president.
Read the full story
Advertisement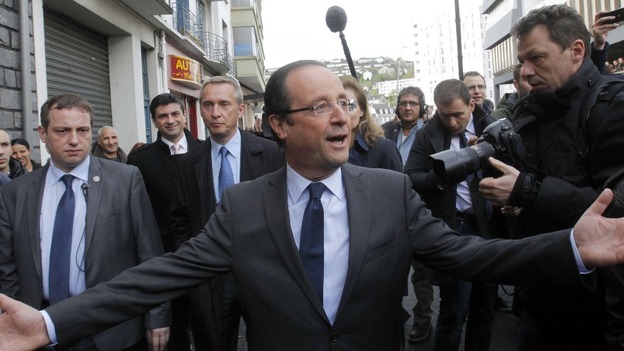 Opinion polls suggest Francois Hollande will win the French election run-off against Nicolas Sarkozy with between 53% to 56% of the vote.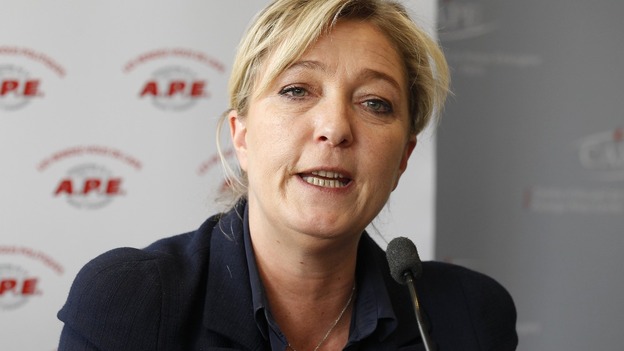 National Front Vice-President Louis Alliot said Marine Le Pen - who led her party to 18% of the vote in the French election - is "unlikely" to endorse either Nicolas Sarkozy or Francois Hollande in the run-off.
He said: "Based on the ideas in our programme, neither one defends or develops them, so it seems unlikely".
Socialist Party leader Francois Hollande - 28.6%
Union for a Popular Movement leader Nicolas Sarkozy - 27.1%
National Front President Marine Le Pen - 18%
Left Front leader Jean-Luc Melenchon - 11.1%
President of the Democratic Movement Party Francois Bayrou - 9.1%
The Interior Ministry said 99% of votes have been counted.
Load more updates
Back to top