Olympic torch relay rehearsal
A full dress rehearsal for the Olympic torch relay is taking place today on an 80-mile stretch from Leicester to Peterborough.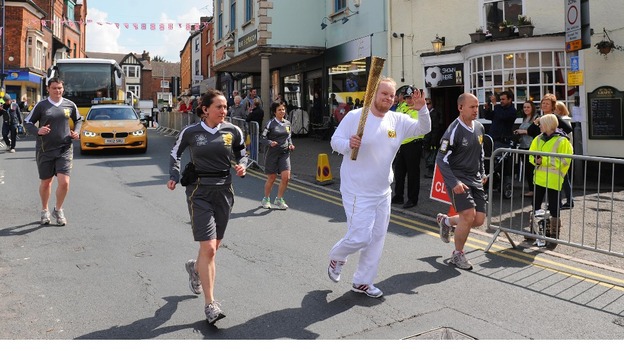 The Olympic torch rehearsal has travelled through Melton Mowbray and is on its way to Langham and Oakham in Rutland.
At Rutland Water, a torchbearer will be carried across the water on a rigid inflatable boatto hand over the torch to a participant on another boat.
From there, the party will travel on to Uppingham and Stamford before torchbearers board another steam train on the Nene Valley Railway to Orton Mere station to end the day in Peterborough.
Lord Coe attended Loughborough University, which is on the route of today's Olympic torch dummy run from Leicester to Peterborough.
Advertisement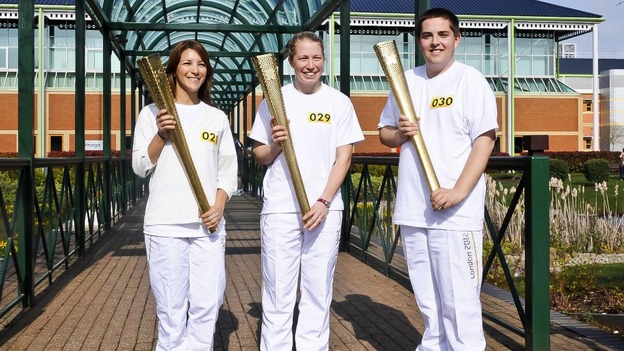 The rehearsal kicked off from the National Space Center in Leicester just after 7am this morning, carried by Jasmine Vanmali, one of the local people selected as torch bearer.
The actual Olympic flame will pass through 1,018 places in the UK, as well as visiting Dublin, arriving in London for the Olympic Games opening ceremony on July 27.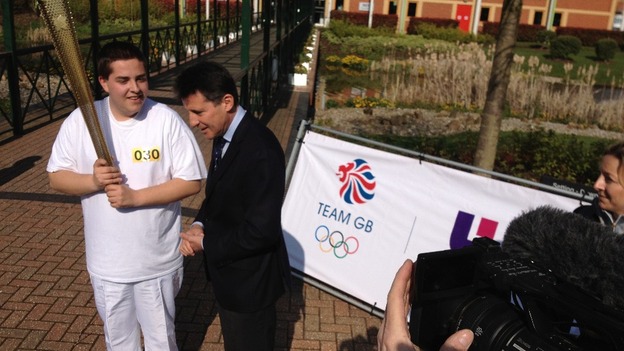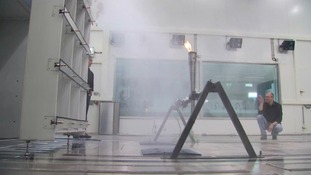 The Olympic torch has had to endure rigorous tests in Munich before starting its journey on May 19th.
Read the full story
Advertisement
Many of the volunteers selected to carry the torch through today's test phase are local community members or university students.
"I would have liked to have been involved in the real thing but I wasn't sure I was going to be in the country. This is a great opportunity to still be involved. It's something you take forward with you for the rest of your life."
– David Chaplain, 20, Sports Management student, Loughborough University student
I was initially quite worried about it because of how heavy the torch was going to be and anyone I mentioned it to said "Oh what if you dropped it", but now I've had chance to hold it, it's actually very light and easy to hold."
– Kayleigh Pettit, 23, Physics studen, Loughborough University
The Olympic torch has been put through rigorous tests in Munich with a temperature range of -5C to +40C.
In a wind tunnel in Munich used to test BMW vehicles the flame faced wind speeds of up to 50mph, which it passed with flaming colours.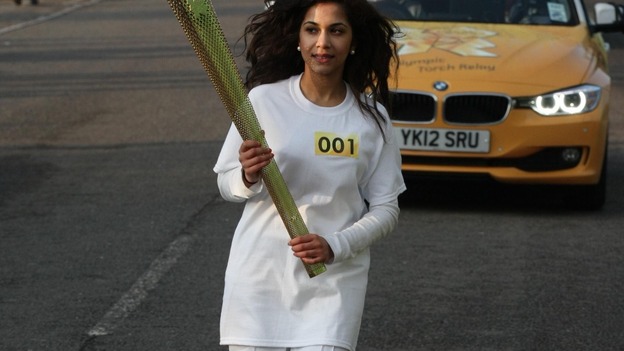 The torch relay rehearsal started from the National Space Centre in Leicester this morning. The torch is not lit but everything else will be an exact replica of the actual relay.
Some 122 participants chosen from the local area, including from universities, are acting as torchbearers.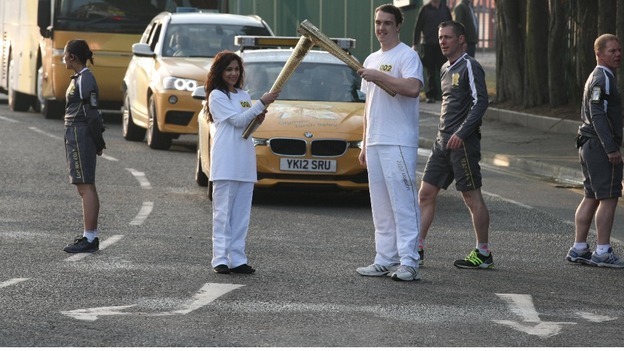 The rehearsal today will test the timings, convoy movement, radio communications, traffic management and security operations of the relay.
The actual flame will pass through 1,018 UK places.
Today's rehearsal will take place on the Leicester to Peterborough phase of the route. You can see details and maps of the route here.
Load more updates
Back to top