London Marathon 2012
The 2012 London Marathon will get underway tomorrow. Celebrities including chef Gordon Ramsay and singer Will Young will take part in the 26.2 mile race.
Pop star Will Young confessed to walking the latter part of the London Marathon before sprinting home when the crowd grew.
After coming home in a time of 4 hours 27 minutes, the former Pop Idol winner said:
Lovely day for it. I found it good until mile 13 and then mile 17, it was really hard.

Then I actually walked and, you couldn't even call it a little run for the next six miles.

But I did do the best sprint finish ever down the Mall simply because I saw the camera on me...

I am running for Catch 22, we're a great charity and we work with young people.

I think I am going to do it again next year. I don't understand why, I think maybe I'm a psychopath along with all these other people.
Rower James Cracknell said he was "satisfied" at beating the three hour marathon mark, especially given an injury which had prevented him running in the weeks before.
"If you asked any of the competitors 'hands up if you've got a niggle' there would be 35,000 hands up. I broke a metatarsal a month ago and haven't run since then but actually that played to my strengths as I knew I would have to keep something in the tank and so I felt alright."
Advertisement
Model Nell McAndrew spoke of her pride having broken the three hour barrier in her sixth London Marathon.
"I smashed it, easy! The last two miles I needed the loo and I'm gutted because I thought that I might be able to go 30 seconds faster at least. It makes you think that maybe I could get 2:50 and it's addictive."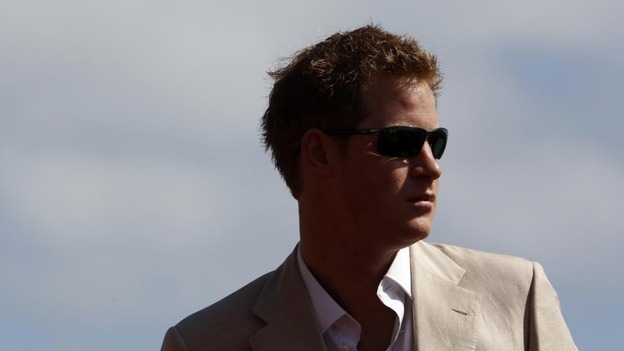 Prince Harry, who will present trophies to this year's London Marathon winners, has spoken of his admiration for those involved in the race.
He said: "It's staggering. I always presume that after about 10 or 12 miles your body just shuts down and you go into overdrive because they come across the line, no-one's sweating.
"The only time they smile is when they cross the finish line, a little bit wobbly on their knees but apart from that it's effortless for most people."
Claire Hallissey won the shoot-out between hopefuls for the final place on the British Olympic women's marathon team. She beat fellow Britons Freya Murray and Louise Damen as well as veteran Liz Yelling.
It is always difficult with a marathon because you can never tell until the finish if you can keep the pace going.
There was no point coming out and running a conservative race. It was all or nothing really. I knew [Murray] wasn't far off but I just kept my eyes on the line.
– Claire Hallissey talking to the BBC
David Stone beat six competitors to break the Guinness World record for the fastest marathon dressed as a book character.
The 42-year-old from Devon, dressed as Count Dracula and completed his run in two hours 42 minutes, smashing the previous record of three hours and two minutes. He is already a record holder after dressing as Superman last year to break the record for fastest marathon dressed as a superhero.
I've done 48 marathons now so I know what to expect. The warm weather was the toughest part today rather than the costume, although the teeth make it difficult to speak. The crowds keep you going all the way, they were fantastic.
Advertisement
Clarence House have confirmed that Prince Harry was joking when he suggested that the Duke and Duchess of Cambridge were planning to enter the 2013 London Marathon and added that the royal couple had no firm plans to enter the race.
Prince Harry had earlier told the BBC:
I have been trying to get myself a place for years. I can't get myself a place. What do you have to do?
What's fantastic is that my brother and his wife will be doing it next year, I think. He's going to have to now, isn't he?
– Prince Harry
2:54:39 the official #LondonMarathon time for Nell McAndrew who said her treat of choice will be a huge 99 ice cream with a flake! #vlm
Matthew Pinsent, who won four Olympic gold medals, has tweeted that his fellow rower James Cracknell has completed the London Marathon in under three hours.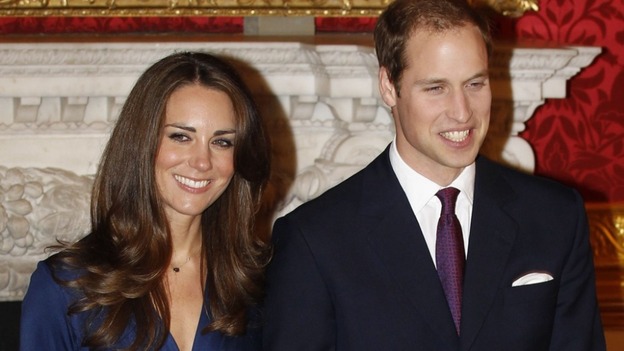 Prince Harry said the Duke and Duchess of Cambridge will run the 2013 London Marathon in an interview with the BBC.
Load more updates
Back to top