New fuel talk proposals
A final set of proposals has been drawn up in a bid to avert strikes by fuel tanker drivers. Unite the union has until May 21st to decided whether to accept the deal.
The ballot is expected to close on May 11
Ballot papers were sent out today to more than 530 tanker drivers working for the oil distribution firm Hoyer
Unite is re-balloting its members following concerns that some did not receive voting papers in the original ballot
The Department of Energy and Climate Change has welcomed the proposal agreed between Unite and representatives from haulage firms agreed on Tuesday evening tonight. Unite members have until May 21st to decide whether to accept the deal.
A spokesman said:
It is encouraging that the parties have worked to produce a final set of proposals, and agreed to allow time for these to be put to the union membership.

The Government continues to believe that strike action would be wrong and unnecessary and hopes that disruptive action is close to being averted.
Advertisement
Following two further days of complex and constructive discussions, a final set of proposals has been produced. BP has remained committed to finding a solution tothis dispute throughout the process.

BP believes that the final proposals address the issues raised by Unite, and represent a fair and reasonable settlement to the dispute.

BP, along with the other industry participants, has agreed to a further extension to enable Unite to consult with its delegate conference and to solicit feedback from all employees affected by this dispute...
– BP
The Unite union has been given until May 21 to decide whether to accept a new deal, hammered out today after 12 hours of talks.
As I said last time, the details of the proposals are confidential until the parties report back to their respective organisations.

After that the detail may be disclosed by the parties themselves.

Acas would like to thank the parties for their commitment, hard work and patience during the course of these difficult negotiations and hope that these proposals will lead to a successful outcome.
– Acas chief conciliator Peter Harwood
Acas: A final set of proposals has been drawn up aimed at ending the dispute by fuel tanker drivers. The Unite union has been given until May 21 to decide whether to accept the deal.
Both sides are set to continue talks into the evening to try and resolve the fuel tanker drivers dispute. Conciliation service Acas says: "Parties made confidential arrangements to enable Acas talks to continue."
Advertisement
Motorists across the country are waiting for an announcement on whether fuel tanker drivers are going to strike. Rural drivers may be particularly worse off, as we found out when we spoke to some mothers in Middleton in Teeside.
Unite must decide whether to call industrial action today as talks aimed at averting strikes by fuel tank drivers resume.
The two sides have been talking for six days, but a proposed agreement reached last week was rejected by tanker drivers.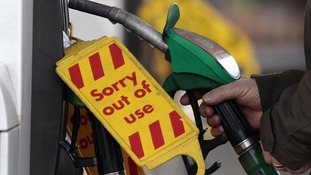 In the search for petrol peace the two parties have only a narrow window before the union must decide its next move or lose its mandate
Read the full story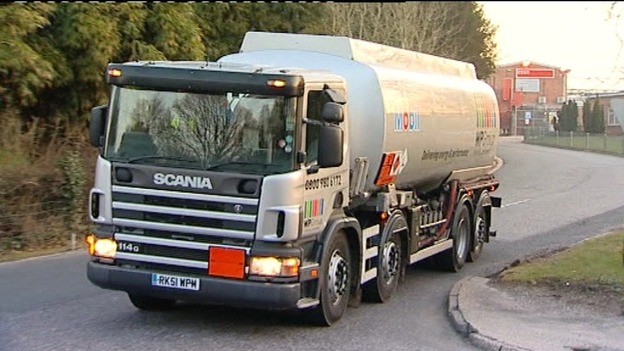 Talks aimed at resolving a dispute involving fuel tanker drivers will resume on April 23 in a bid to avert strikes.
Leaders of the Unite union will meet officials from six distribution companies under the chairmanship of the conciliation service Acas.
Unite has been given an extension to April 24 before it has to make a decision about calling industrial action.
The two sides have already held six days of talks, but tanker drivers' representatives overwhelmingly turned down a proposed agreement last week despite progress being made on some of the issues involved in the row.
Back to top