UK back in recession
David Cameron says there will be "no change" in the way his government is handling Britain's economy after the country slipped back into recession. Figures show an estimated 0.2% quarterly decline in GDP.
The economy has ground to a halt. Growth is negligible. As a result the rate at which Government borrowing is being reduced has also slowed down. The deficit in March this year was higher than in March a year ago. No-one can doubt that these dismal results are the consequence of the coalition policy on austerity.
– Lord Eatwell, Labour Treasury spokesman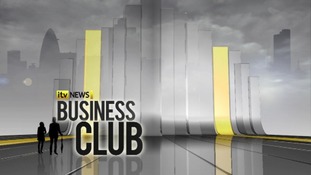 The UK's shrinking economy has left many business owners unsure of where the economy, the government and their livelihoods are going next.
Read the full story
Advertisement
I've just been talking to the boss of Tata Steel in Wales. They're the biggest private sector employer in Wales and trying hard to expand, even though the economic climate is difficult.
Tata is a global company, so the Welsh plants aren't just competing with business rivals, they are competing internally with other parts of the firm. And the boss there, Jon Feriman, tells me they are at a "competitive disadvantage" with their rivals in Germany or France.
That's because, he says in part, because of the government's policies on energy.I ask him if the government has a policy for growing manufacturing, his answer, a simple, 'no'. See more of our interview on ITV News at 6.30pm.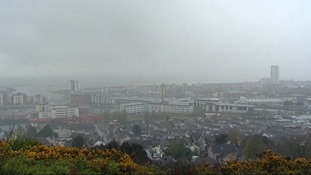 ITV News has been speaking to people in Swansea where the economic outlook is no brighter than the weather
Read the full story
Britain is back in recession and the real coalface of the downturn are job centres like the one in Swansea, where ITV News spoke to 25 year-old Kelly Whittle, a graduate who lost her job at Nursery earlier this year.
She sums up the psychological effect the word 'recession' has on those already struggling to make ends up. Asked about today's GDP figures, she said it is "bleak and I don't know where my next job is going to come from". She says she isn't too proud to take cleaning work but is not getting anywhere.
These are very, very disappointing figures. I don't seek to excuse them, I don't seek to try and explain them away.

Let me be absolutely clear: there is no complacency at all in this Government in dealing with what is a very tough situation that, frankly, has just got tougher.

I believe the truth is this: it is very difficult recovering from the deepest recession in living memory accompanied, as it was, by a debt crisis.
– David Cameron
Advertisement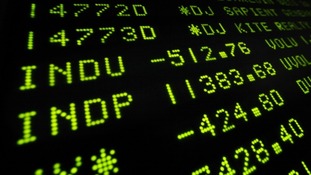 A point here or there doesn't signal disaster. It is a statistical event. However you phrase it the fact is - the economy is stuck
Read the full story
The Labour leader Ed Miliband is challenging the Prime Minister over his economic policy at Prime Minister's Questions in the House of Commons.
David Cameron denied that the coalition has been "complacent" and said that low growth is due to wider conditions in the world economy:
There is no complacency at all in this government...Our banks had too much debt, Our households had too much debt, Our Government had too much debt...We sill stick with our plans, stick with the low interest rates...and do everything we can to boost jobs.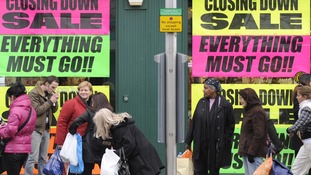 Shoppers! You have let your country down - although it's not all your fault. Poor GDP figures mean we're back in a recession
Read the full story
The UK manufacturing sector is showing signs of bouncing back from the fragile conditions seen at the end of 2011 and start of 2012, according to the CBI.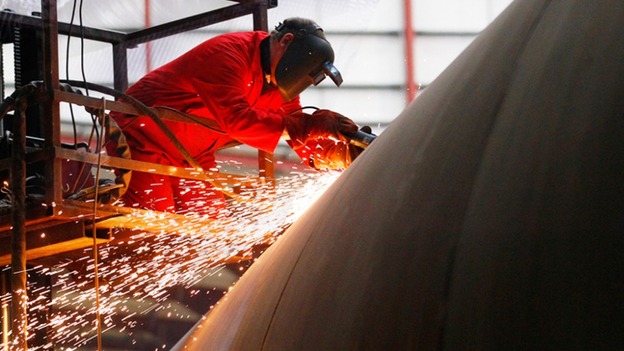 Ian McCafferty, CBI Chief Economic Adviser, said:
"With the acute fears over Europe and global demand subsiding somewhat since the start of 2012, sentiment about the general business situation has risen among manufacturers for the first time in a year.
"Nevertheless, given Europe is still our biggest export market, the outlook for UK manufacturing will remain uncertain until the Eurozone crisis is resolved."
Load more updates
Back to top