Madeleine five year anniversary
Kate and Gerry McCann have told ITV News they are 'hopeful' they will find their daughter Madeleine on the fifth anniversary of her disappearance. Portuguese police say they have no grounds to re-open the case.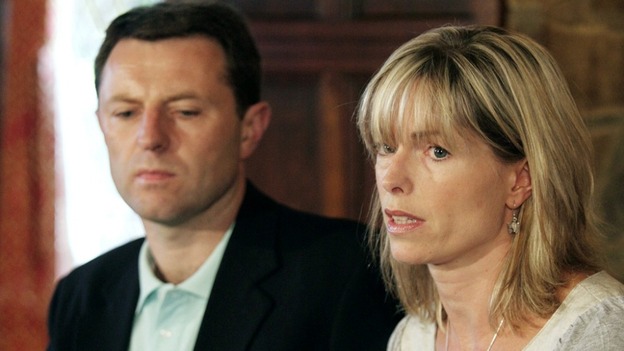 Kate and Gerry McCann will mark the fifth anniversary of their daughter Madeleine's disappearance today amid renewed hopes that she will be found.
The couple will give a press conference this afternoon.
Detective Chief Inspector Andy Redwood, who is leading an investigative review of all the evidence in the Madeleine McCann case, told ITV1's Daybreak there is a "real possibility" she is alive.
The Metropolitan Police have asked their Portuguese counterparts to re-open the case but they have refused, saying there is no new evidence.
Advertisement
A senior police Portuguese police officer has explained why, at present, there are no plans to reopen the investigation in Madeleine McCann's disappearance.
We have found no new element that is sufficient or credible that would allow us to formally reopen the investigation.

The decision to do so would be up to the public prosecutor.

The Portuguese team has no time limit to perform its task or to present any conclusions
– Pedro do Carmo, assistant director of the criminal police department

He said an independent team of investigators would continue to work in collaboration with British police and insisted its task "was not yet over".
So far, no new element has been found that might provide the basis for a reopening of the investigation.
– Pedro do Carmo, Deputy National Police Chief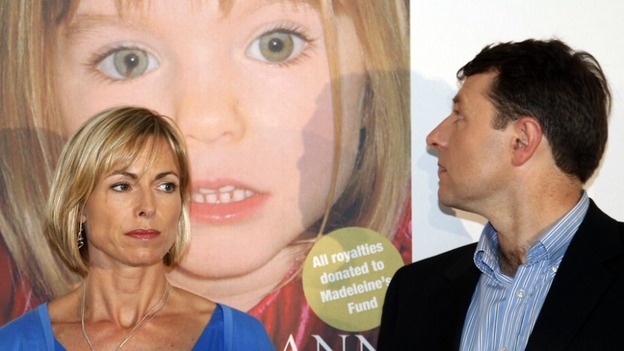 Portuguese police say they have no evidence to warrant re-opening the case into the disappearance of Madeleine McCann.
The decision came after Scotland Yard urged authorities toresume their investigation and released a new "age-progressed" image showing what she might look like as a nine-year-old.
The parents of Madeleine McCann are "hugely encouraged" by the momentum in the case of their missing daughter.
Kate McCann is said to be "particularly pleased" with the new age-progressed image of Madeleine, saying it has strong family resemblance.
Mrs McCann and her husband Gerry have also joined Scotland Yard in urging Portuguese authorities to reopen the search for Madeleine after detectives said there were 195 potential leads to finding her alive.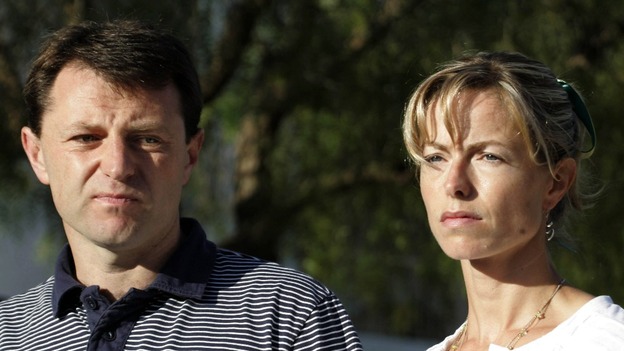 McCann family spokesman Clarence Mitchell said that Scotland Yard "believe that it is quite possible that Madeleine could still be alive and that is what Kate and Gerry have said throughout the five years and they are hugely encouraged by all of this momentum in the case."
He added that like the British police, Mr and Mrs McCann want the case to be reopened but it is "up to the Portuguese authorities".
Advertisement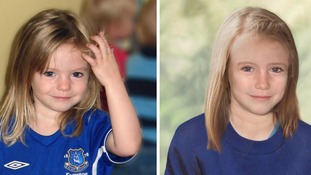 A photo of what Madeleine McCann might look like aged eight has been released by police, who still hope to find her alive.
Read the full story
Detective Chief Inspector Andy Redwood has urged the public to come forward with any information they might have on the disappearance of Madeleine McCann.
Kate and Gerry McCann see a "strong family resemblance" in a new photo e-fit of their daughter Madeleine and are encouraged by the progress of a police investigation into her disappearance, said McCann family spokesman Clarence Mitchell.
UK detectives have been reviewing the Madeleine McCann case for almost a year and believe they currently have the "best chance" of solving the case:
The investigative review began in May 2011 and is led by Detective Chief Inspector Andy Redwood.
Reviews material from three strands - the Portuguese investigation, inquiries by UK law enforcement agencies and the work of private investigators/agencies.
Officers are going through an estimated 40,000 pieces of information, equating to about 100,000 pages.
Aim is to find 'investigative opportunities' to present to the Portuguese authorities with a view to re-opening the case.
Officers have so far identified around 195 such opportunities and are also developing what they believe to be new material.
To date the review has cost taxpayers £2 million.
Load more updates
Back to top