Barclays investor pay revolt
Barclays has been stung by shareholders after nearly a third of their votes failed to back the bank's bumper pay awards.
This vote is humiliating for Barclays and will cement its reputation as a bank that just doesn't get it when it comes to concerns about excessive pay at the top.
– Alan MacDougall, PIRC - independent research and advisory consultancy
Barclays shareholders discuss the bank's annual meeting where 27% of investors voted against the remuneration report over top pay, with abstentions on the vote increasing that figure to 32%.
Advertisement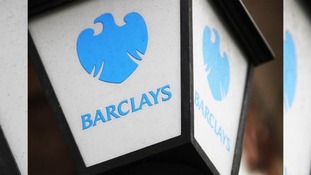 In normal times more than 10% of shareholders rejecting the pay deal crafted by a FTSE 100 company would be unusual and embarrassing.
Read the full story
Today's outcome clearly shows the investor concern with the company's remuneration policy. Investors take executive pay very seriously. Getting it right is an important part of a successful company. All banks face a challenge to improve their investment case by getting a better balance of returns to shareholders, payments to employees and capital retention.

We welcome the Chairman's promise to engage more closely with shareholders and we will continue to work with the company on improving the investment case.
– Robert Talbut, Chairman of the ABI Investment Committee
Almost a third of Barclays shareholders failed to back the bank's bumper pay deals at today's remuneration report.
The bank's heated annual meeting revealed that 27% of investors voted against the report, while abstentions on the vote increased that figure to 32%.
24% of voters also failed to back remuneration committee chairman Alison Carnwath.
Chief executive Bob Diamond sparked anger among shareholders when it emerged he would receive £17.7 million in salary, bonus, benefits and vested long-term share awards last year, despite admitting his bank's performance was "unacceptable" in 2011.
Nearly 27% of Barclays' shareholders have voted against this year's pay deals. It's a big and embarrassing vote against the board.
Advertisement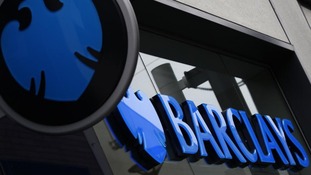 Barclays shareholders 'heckle' and 'probe' bosses over the pay of its chief executive Bob Diamond at the bank's annual meeting.
Read the full story
Barclays chairman Marcus Agius has defended Bob Diamond's pay saying he had tough objectives and outperformed them.
Agius said pay is "dynamic and not static" not just for 2011 but also in securing future success.
He said: "We don't sit in a closed room and think about what we can get away with." Agius then apologises for communication of pay, not the amount involved.
Barclays chairman Marcus Agius has told a shareholders meeting the "brutal reality" is that the bank has to pay bonuses to keep up with competitors.
Bob Diamond has told a Barclays shareholders meeting that the UK economy "neither can nor should" prop up any more failed banks, adding taxpayer money should "never again be put at risk".
Diamond then points to conflicting demands on banks. Politicians want them to take more risk to lend more, shareholders want better returns and regulators want them to take fewer risks. Banks are being pulled in three different directions, he said.
Load more updates
Back to top