Blind activist arrives in US
Chinese dissident Chen Guangcheng, his wife and two children, have left China and are heading to the United States.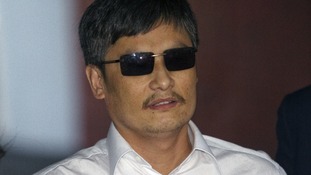 The blind Chinese activist has arrived in New York where he will stay for the foreeable future, starting a new life.
Read the full story
Chen Guangcheng thanks supporters and governments around the world
Advertisement
Chen Guangcheng speaks as a free man in US
The blind Chinese activist is giving a press conference in New York city shortly after his arrival on American soil.
Blind activist arrives in US
Blind Chinese dissident Chen Guangcheng has arrived in the US after China allowed him to leave a hospital in Beijing in a move that could signal the end of a diplomatic standoff between the two countries.
A United Airlines plane carrying Chen, his wife and two children, landed in at Newark Liberty International Airport in New Jersey shortly after 6pm local time.
He is then due to travel to New York University in Manhattan's Greenwich Village neighborhood. Chen, one of China's most prominent dissidents, is going to study as a fellow at the NYU School of Law, the institution said on Saturday.
Chinese activist touches down in US
The plane carry Chinese activist Chen Guangcheng has touched down at Newark airport in New York.
White House pleased Chinese dissident Chen headed to US
The White House has welcomed news that blind Chinese dissident Chen Guangcheng was headed to the United States and said it was pleased with efforts by China to reach a resolution to the diplomatic standoff.
Advertisement
Chen Guancheng to 'study in New York'
Blind Chinese activist Chen Guancheng is to study at New York University, according to the Reuters news agency.
Chen Guangcheng helped to board flight to the US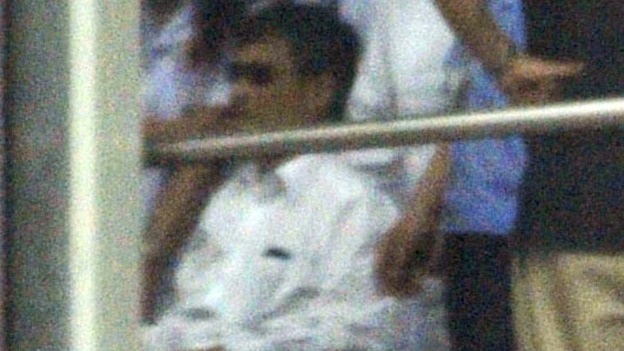 China blind activist: 'this will all end well'
by Angus Walker - China Correspondent
I spoke to Chen Guangcheng shortly before he left. He wanted to reassure the relatives that he leaves behind "they should be confident this will all end well".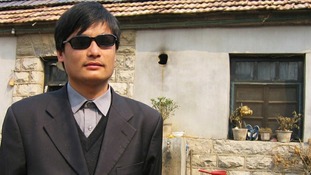 Chen Guangcheng has arrived at Newark Liberty airport, a suitably named destination.
Read the full story
Load more updates
Back to top