Standpipes 'could return'
Environment Secretary Caroline Spelman has raised the possibility of standpipes returning to UK streets if the country is hit by a third dry winter in a row.The warning comes as fears of further flooding remain following heavy rains.
Water shortages in the 1970s saw thousands of standpipes set up in Yorkshire. Now, it's southern Britain which is at risk of running short.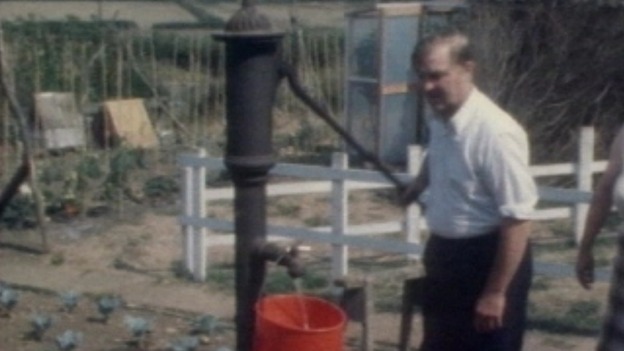 In Upton Upon Severn in Worcestershire river levels have risen 16ft in the last few days. But as Daybreak's Katy Fawcett found out it's still no where near enough to eliminate the possibility of standpipes.
Advertisement
Even though flood waters are starting to recede, the Environment Agency still has warnings in force for parts of the Midlands and southern Britain.
102 flood alerts (flooding possible)
24 flood warnings (flooding expected)
There are full details of the areas affected on the Environment Agency's website.
After the wettest April on record the government says there is still a chance that standpipes could return to Britain's streets. Environment Secretary Caroline Spelman says it's "unlikely" to happen this year, but a dry winter means it remains a possibility.
It's far too early to tell yet whether we are going to have the wet winter we do need; but whereas it's most unlikely we would have standpipes this year, if we have another dry winter that becomes more likely. We really do need a wet winter to get back to normal conditions.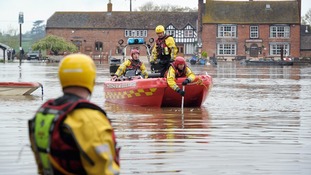 As flood waters start to recede forecasters warn the recent deluges could be followed by unseasonable frost and sub-zero temperatures.
Read the full story
A boating festival which had been threatened due to drought fears has now been postponed because there is too much water.
The annual Northampton Boat Gathering on the River Nene was scheduled to take place at Becket's Park between May 4 and 7.
But following a number of flood warnings being put in place by the Environment Agency, the festival has now been postponed for the first time in 15 years.
Advertisement
The police officer leading the search for an eight-year-old boy who fell into a swollen river four days ago has made the "difficult decision" to scale back the operation.
A decision to scale back the search was only made after consultation with our colleagues in the other emergency services and discussions with experts in the field of search and rescue.

Ian's family have been kept up to date with our decisions. We would once again like to thank the local community for their continued help and support in the search for Ian.
– Chief Superintendent Andy Reddick
Police have named the man who died after the car he was travelling in became submerged in water near Newbury as Jonathan Gammon, 52, from Kingston Lane, Teddington, Middlesex.
We can certainly understand why some people are puzzled when they see a big red bus go by with 'WE ARE IN DROUGHT' emblazoned across its flanks… with puddles everywhere and monsoon-like rain cascading from the heavens.

But it took the two driest years since records began for us to get into this drought and one wet month, even one as wet as April, will not be enough to get us out of it. Last month's downpours will wipe out the shortfall for the last couple of months, but not all the dry months before that.
– Richard Aylard, Thames Water's director of sustainability and external affairs

Visit the Thames Water website to hear more on why parts of the country are still suffering from a drought despite the heavy rainfall.
There are fresh flood warnings for parts of England and Wales after heavy rain lashed southern Britain overnight following the wettest April since records began.
Some regions had more than 20mm of rain in the space of 12 hours, and more downpours are forecast for today.
Load more updates
Back to top