French rivals clash on TV
French President Nicolas Sarkozy and Socialist Francois Hollande clashed repeatedly in their only television debate but the conservative incumbent failed to land a knockout blow to shake his challenger's lead for Sunday's runoff.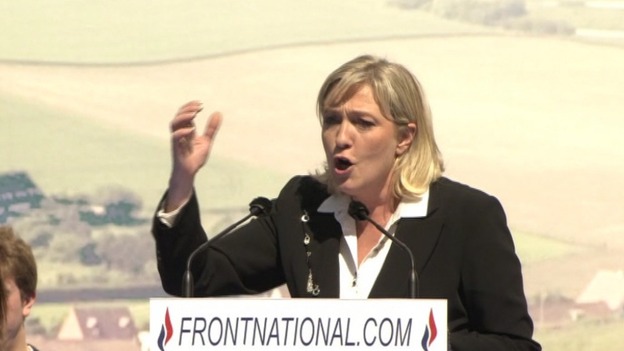 The French far-right leader Marine Le Pen has addressed a rally in Paris. She told her voters to make their own choice in the May 6th presidential election runoff. The two leading candidates - Nicolas Sarkozy and François Hollande - have been competing for the votes of her supporters.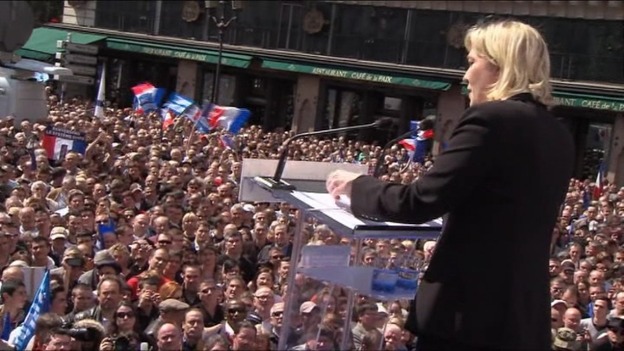 Far Right leader Marine Le Pen has told supporters in France to vote as they wish. She said: "You are free citizens", not endorsing Sarkozy.
Advertisement
An IFOP poll published this evening shows Nicolas Sarkozy is now just 4% behind Francois Hollande: 52-48%.
He has gained two points in 24 hours - and the gap is now within the margin of error.
It seems the late momentum is all with Sarkozy. It seems the public responded well to his 'presidential' debating style versus the more aggressive Hollande.
Crowds of supporters for the French presidential candidate Francois Hollande have gathered at a rally in the southern town of Toulouse.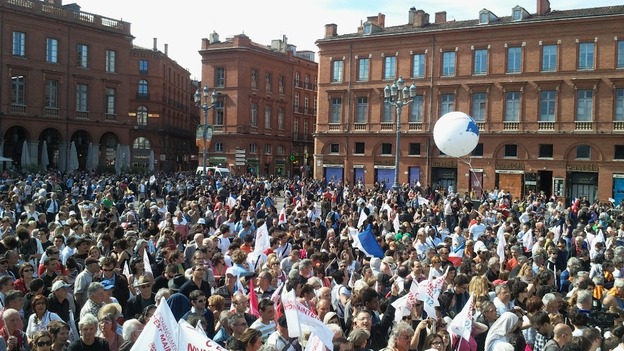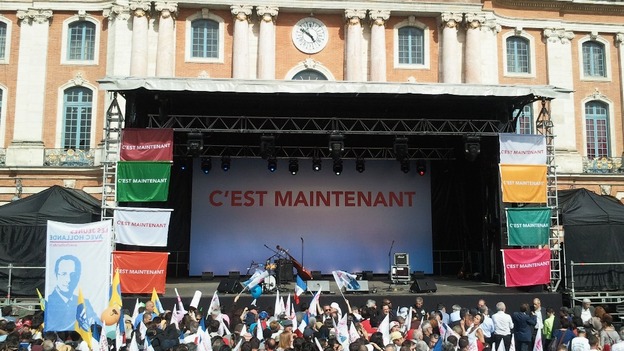 Supporters of the French presidential candidate Francois Hollande gathered at a rally in Toulouse in southern France today.
The Socialist party leader is ahead of Nicolas Sarkozy in opinion polls by six to 10 points. Both leaders are battling for votes ahead of Sunday's decisive runoff election.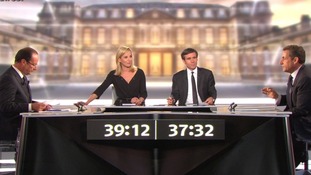 French presidential candidates Hollande and Sarkozy clash in television debate.
Read the full story
Advertisement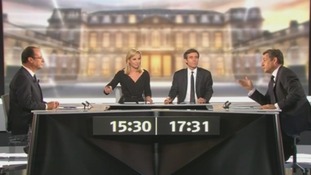 Nicolas Sarkozy and Francois Hollande go head-to-head in the only televised debate before Sunday's vote.
Read the full story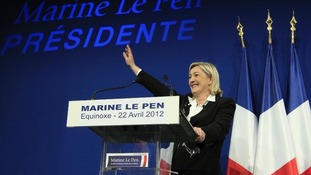 It would take almost all of those who backed Le Pen to switch to Sarkozy in order for him to win - and he's not going to get them.
Read the full story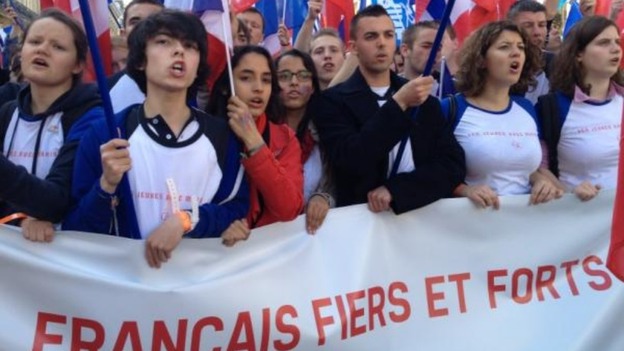 An extraordinary number of young people have been marching for the Far right in Paris, despite French Far right leader Marine Le Pen coming in third place in the first round of voting on April 22.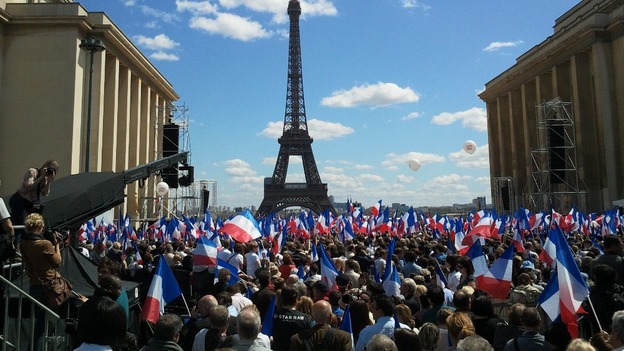 The current French president Nicolas Sarkozy has delivered a speech in Paris for an election rally, before the deciding vote on May 6.
Load more updates
Back to top