News Corp backs Murdoch
The News Corporation board of directors has issued unanimous statement of support for chairman Rupert Murdoch, after a report by MPs into phone hacking said he was "not a fit person" to run a major international company.
The entrepreneur Donald Trump has tweeted his support of Rupert Murdoch after criticism from MPs on the Culture, Media and Sport commitee:
@rupertmurdoch is a superb businessman and a world class CEO.He has built a tremendous empire and is certainly "fit" to run his corporation.
We have already confronted and have acted on the failings documented in the Report: we have conducted internal reviews of operations at newspapers in the United Kingdom and indeed around the world, far beyond anything asked of us by the Metropolitan Police; we have volunteered any evidence of apparent wrongdoing to the authorities; and, we have instituted sweeping changes in our internal controls and our compliance programs on a world-wide basis, to help ensure that nothing like this ever happens again anywhere at News Corporation.
– News Corporation
Advertisement
Hard truths have emerged from the Select Committee Report: that there was serious wrongdoing at the News of the World; that our response to the wrongdoing was too slow and too defensive; and that some of our employees misled the Select Committee in 2009.

News Corporation regrets, however, that the Select Committee's analysis of the factual record was followed by some commentary that we, and indeed several members of the committee, consider unjustified and highly partisan. These remarks divided the members along partylines.
– News Corporation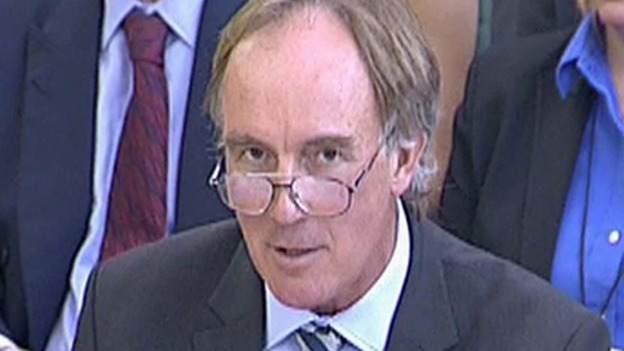 Former Legal Manager at News International Tom Crone said: "The CMS Select Committee has concluded that I gave misleading evidence in three specific areas. I do not accept this.
"In particular, the Committee finds that I misled it by giving a "counter-impression" on certain matters. In terms of judicial or formal rulings on evidence, "counter-impression" seems a particularly subjective concept upon which to base such serious allegations."
The MPS (Metropolitan Police Service) notes the Culture, Media and Sport Committee's report on News International and phone hacking, and the conclusions it has drawn.

The investigation into phone hacking and related matters continues to follow evidence of suspected criminality and considerable resources are dedicated to this.

We do not consider it appropriate to comment further at this time.
– Scotland Yard
Former News of the World editor Colin Myler refused to answer any questions in New York today:
Advertisement
Nell Minow, Co-owner and Director of GMI Ratings, said News Corporation has the lowest score on their risk list:
Former News International chairman Les Hinton said in a statement that the Culture, Media and Sport Committee's allegations that he misled Parliament and was complicit in a cover-up of the phone hacking scandal were "unfounded, unfair and erroneous".
I take extremely seriously what the committee are saying. They've gone through the evidence, they've reached a considered conclusion and I think now that what needs to happen is the regulator, Ofcom - and it is a matter for them - needs to come to its own conclusions.
– ED MILIBAND, LABOUR LERADER
While I respect the work that the Select Committee has carried out, I stand by the evidence that I gave the Committee. I have always sought to be accurate and consistent in what I have said to the Committee. The conclusions of the Committee have, perhaps inevitably, been affected by the fragmented picture which has emerged from the various witnesses over successive appearances and by the constraints within which the Committee had to conduct its procedure.
These issues remain the subject of a police investigation and the Leveson judicial inquiry and I have every confidence that they will establish the truth in the fullness of time.
– Colin Myler, Former News of the World Editor
Load more updates
Back to top