Obama backs gay marriage
U.S. President Barack Obama says he believes same-sex couples should be allowed to get married, marking a shift in his evolving position on the issue that is likely to please his political base and upset conservatives.
New York Mayor, Michael Bloomberg, has shown his support for President Barack Obama's marriage equality, calling it a 'major turning point for American civil rights':
This is a major turning point in the history of American civil rights. No American president has ever supported a major expansion of civil rights that has not ultimately been adopted by the American people – and I have no doubt that this will be no exception.
Advertisement
Obama, congratulations on being the first sitting President to support marriage equality. Feels like the future, and not the past. #NoFear
Well done President Obama for affirming you stand on Gay Marriage. Our government didn't have the balls today. jb
Pretty darn happy today. Thanks Mr President, for supporting the dignity of my family and so many others!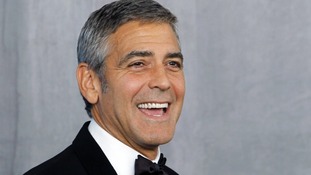 George Clooney's dinner is expected to raise up to $15 million for Obama's re-election campaign, a record for a single political fundraising
Read the full story
Advertisement
Talk show host Ellen DeGeneres, who is homosexual, has expressed her thanks to President Obama on Twitter:
Thank you President @barackobama for your beautiful and brave words. I'm overwhelmed.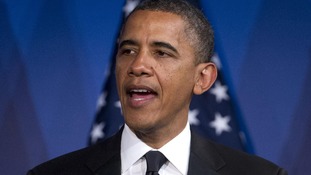 President Obama coming out an expressing his support for same-sex marriage is an intriguing political calculation.
Read the full story
Next Monday, President Obama will attend a fundraiser hosted by the openly gay singer Ricky Martin in conjunction with the LGBT Leadership Council and the Futuro Fund.
Following Mr Obama's interview with ABC News in which he expressed his backing for same-sex marriages, Martin tweeted:
I applaud President @barackobama for affirming that ALL Americans should enjoy equal rights. Historic! I will be a very proud host on Monday
President Obama's likely Republican opponent, Mitt Romney, opposes gay marriage.
On Monday, on the campaign trail, he said:
"My view is that marriage is a relationship between a man and a woman.

"That's the position I've had for some time, and I don't intend to make any adjustments at this point. … Or ever, by the way."
– Mitt Romney
Load more updates
Back to top