Unions warn of more strikes
Unions have warned that strikes by public sector workers in the row over pensions will continue following a day of walkouts and protests by tens of thousands of employees.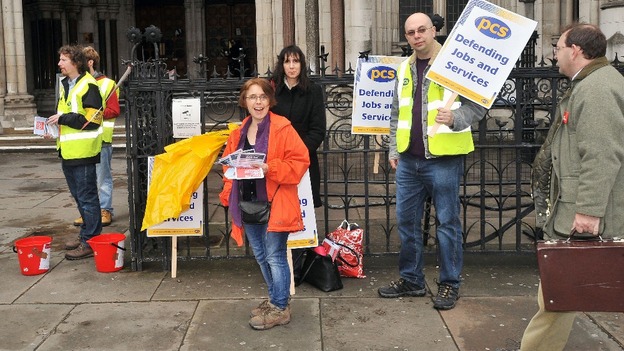 The Public and Commercial Services union (PCS) said early signs from picket lines showed solid support for the strike, the third major walkout by public sector employees in the past six months.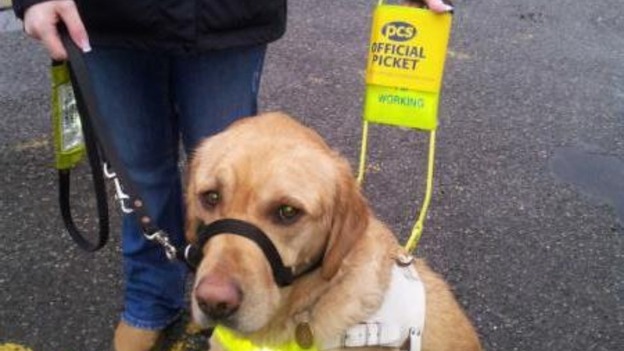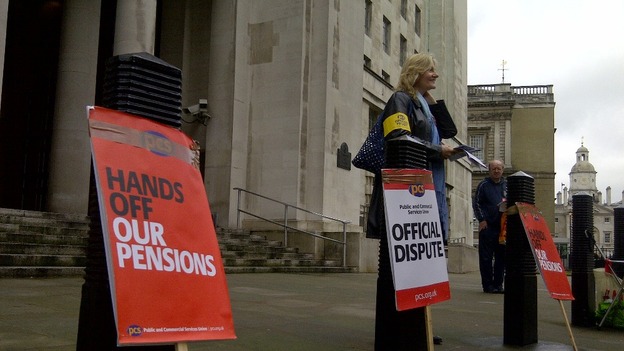 Advertisement
Thousands of London bus workers are to vote on strikes in a row over pay during the Olympics, the Unite union has said.
The National Union of Teachers is not taking part in today's public sector strikes but it has tweeted a message of support to those who are: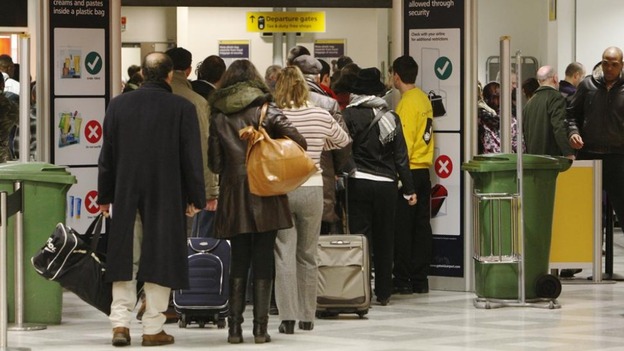 Passengers arriving at Gatwick Airport were warned they may experience some delays at immigration today due to the strikes by public sector workers. A spokesman said:
"Gatwick Airport has additional staff and volunteers on hand throughout the day in both terminals to assist Border Force colleagues and passengers."
"Our focus remains on minimising any potential disruption and ensuring our arriving passengers can get through the airport as quickly as possible."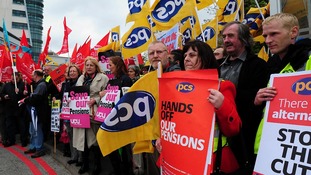 Unions have warned that strikes by public sector workers in the row over pensions will continue following a day of walkouts and protests.
Read the full story
Advertisement
But FDA union members in senior grades of the civil service voted by almost 3-1 to accept the deal negotiated with the Government for new pension arrangements from 2015.
Deputy general secretary Dave Penman said:
This result should not be interpreted as an endorsement by FDA members of the new scheme. FDA members remain deeply unhappy about aspects of the changes and the Government's approach to pension reform.
Staff at the Border Agency are warning that using replacement staff during the strike will mean borders won't be secure, with travellers facing long delays. They say contingency officers will have very limited training.
Lucy Moreton from the Immigration Service Union says members are angry at the pension reforms being pushed through, and they've been told to "like it or lump it". She says the Government has stubbornly refused to consult properly with them.
Minister for the Cabinet Office, Francis Maude, said:
It is very disappointing that a handful of unions insist on carrying on with futile strike action which will benefit no one. We would urge these union leaders to reconsider their position. Pension talks will not be reopened and nothing further will be achieved through strike action.

In March we set out our final proposed agreements on pension reform following more than a year of intensive discussions with trades unions. Our reforms ensure that public sector pensions will remain among the very best available and that they can be sustained for the future.
Public sector workers are being asked to work a bit longer and pay a bit more, but they will continue to get a guaranteed pension which is index-linked and inflation-proofed. Most staff on low and middle incomes will receive a pension at retirement as good as what they expect today, and for many it will be even better.

Rigorous contingency planning is in place across all sectors to minimise the impact of the strike action and to ensure that key public services remain open. For example, in the Civil Service we expect that more than three quarters of civil servants will be working normally.
Most public sector unions remain opposed to pension reforms which they warn would leave millions of workers having to pay more into their pensions, retire later and receive less when they stop work.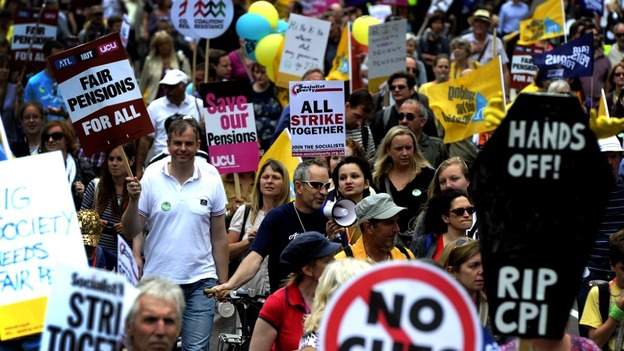 Ministers insist the current level of public sector pensions is unsustainable and that reforms are necessary.
Load more updates
Back to top