Magazine charged over article
The Spectator magazine has been charged with contempt of court in relation to an article by columnist Rod Liddle about the trial of two men convicted of Stephen Lawrence's murder.
The Spectator magazine editor Fraser Nelson has told ITV News that they will "not be contesting" the decision from the CPS to charge the magazine with contempt of court over an article Rod Liddle wrote on Stephen Lawrence's killers.
We apologised in court for this article in November, which we accept transgressed the reporting restrictions then in place.

The judge accepted our apology and we will not be contesting the decision.
– Fraser Nelson, The Spectator Editor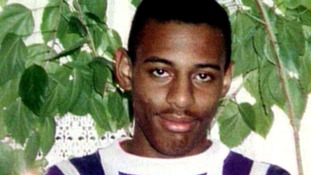 The magazine is being prosecuted for potentially putting the Stephen Lawrence trial in danger of collapse.
Read the full story
Advertisement
The Crown Prosecution Service has today (9 May 2011) informed the publishers of The Spectator magazine of our decision to charge them with an offence under Section 83 of the Criminal Justice Act 2003, in relation to an article by Rod Liddle about the recent Stephen Lawrence trial.

On 24 November 2011 the Attorney General referred an article published in The Spectator magazine to the Crown Prosecution Service for consideration of whether a reporting restrictions Order in place at the time had been breached.
The article in question was dated 19 November 2011 and came during the trial of Gary Dobson and David Norris who were accused, and subsequently convicted, of the murder of Stephen Lawrence.
– CPS statement
The Spectator magazine is to be charged in relation to an article by Rod Liddle about the recent Stephen Lawrence trial that was in contempt of court.
Back to top