Manchester title decider
Manchester United and Manchester City are going into the last day of the Premier League season on Sunday hoping to clinch the title. If City, it will be the first time they clinch the top-flight trophy since 1968.
Manchester neighbours David and Fred are having tense garden fence conversations ahead of Sunday's Premier League title-deciding games.
City fan Fred Pratt says "winning the title on Sunday [would be] like being married and having my two children born again - all wrapped up in one."
Manchester City boss Roberto Mancini says his team's game against QPR is tougher than United's match against Sunderland. Arguing that Sunderland are 'playing for nothing' while QPR are battling relegation.
For more on this story go to ITV Granada.
Advertisement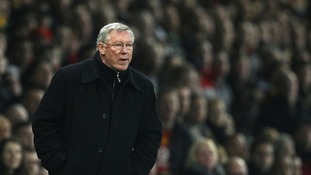 Both Manchester clubs are heading into the final weekend of the Premier League knowing they could be crowned champions.
Read the full story
Sir Alex Ferguson and Roberto Mancini had to be separated during the Manchester derby in April.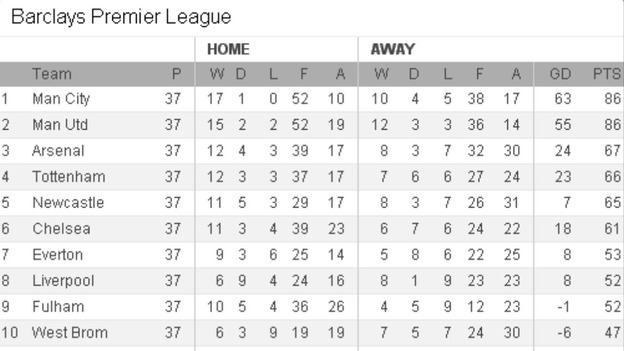 With Manchester City and United both topping the table on 86 points this weekends games see them both with everything to play for. More from ITV Sport.
Manchester City lead rivals Manchester United by goal difference after beating them 1-0 at the Etihad Stadium.
QPR head into their final day clash with Manchester City at the Etihad Stadium on Sunday convinced they can claim the point they need for Barclays Premier League survival.
Victory for City will almost certainly secure them an historic title, but Rangers star Jamie Mackie believes his side can take advantage of the pressure that is expected to affect Roberto Mancini's men.
Mackie told QPR's official website:
Not many of their players have won the Premier League before. Pressure does strange things to people. Everybody is expecting a big day for City, but a point would mean the world to us.
Advertisement
Back to top