Hunt under pressure again
Culture Secretary Jeremy Hunt is again under pressure after fresh claims emerged at the Leveson Inquiry about his relationship with News International.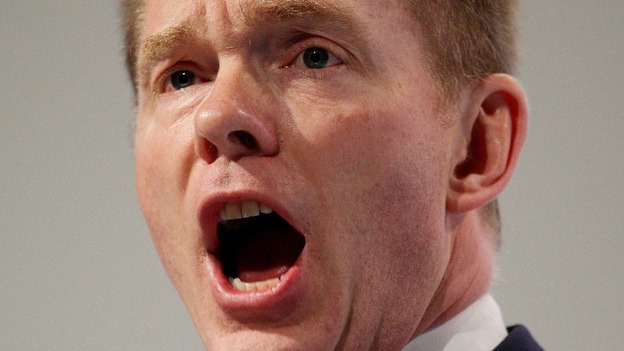 A Labour frontbencher today claimed a "criminal offence" may have been committed if News International was handed information about its BSkyB bid by Jeremy Hunt's office.
Chris Bryant, a shadow immigration minister, told the BBC's Sunday Politics programme that the Prime Minister had to turn the affair over to Sir Alex Allan, his independent adviser on the ministerial code. Mr Bryant, MP for Rhondda, said:
"The point nobody can run away from in either Downing Street or Jeremy Hunt's office is the fact that every element Fred Michel predicted the Secretary of State would say, he did say.
He continued:
"News International knew information about what the Secretary of State was going to say before he said it, and also before commercial operators did.That's a criminal offence, a straight-forward criminal offence."
Labour leader Ed Miliband has once again called for Jeremy Hunt to resign, citing the culture secretary's links with News Corp as a reason for 'why people hate politics'.
He said:
One of the reasons so many people hate politics so much right now is that they think politicians stand up for the wrong people, not the right people.

This is a clear example of that - Jeremy Hunt was standing up for Rupert Murdoch, not for the public interest.

Out of touch with the many. Too close to the few. Jeremy Hunt should go.
Advertisement
The Deputy Chairman of the Tory Party, Michael Fallon, has hit back at Labour over their calls for the Culture Secretary to resign.
He told ITV News it was 'ridiculous' for Ed Miliband and his team to demand that Jeremy Hunt goes before he appears before the Leveson Inquiry.
It follows an email that emerged at yesterday's inquiry in which Mr Hunt is alleged to have wanted to 'prevent a public inquiry' into phone hacking.
It's also claimed he sought advice from News Corp about how he and No 10 should respond to the scandal while the company was bidding for full control of BskyB.
A spokeswoman for the Culture Secretary told ITV News he will clear his name when he appears before Lord Leveson in a few weeks time.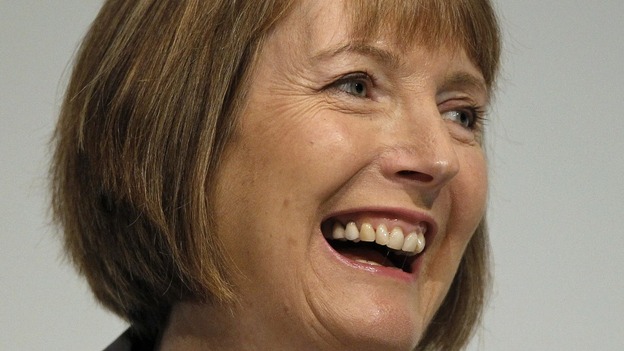 Labour's deputy leader said Jeremy Hunt's behaviour was "absolutely not acceptable" and the Culture Secretary was "not fit" to remain in his position.
Speaking to the BBC the Shadow Culture Secretary Harriet Harman said Mr Hunt was "colluding with News Corp", an allegation which he denies.
"Clearly there was complete collusion between the secretary of state and his office and News Corp on a bid where he was supposed to be impartial, which is why he should not be in his job."
Mr Miliband will also mount a fresh attack on the Government in the wake of the latest revelations at the Leveson inquiry, accusing it of having "bent over backwards" to help Rupert Murdoch's media empire while Britain was sliding into a double-dip recession.
He will insist that Labour in office had never behaved like Culture Secretary Jeremy Hunt, who is accused of secretly assisting the Murdochs' bid for BSkyB.
The reason the Government has lost its way so badly in the last few weeks is because they've been revealed for who they are - a government that stands up for the rich and powerful.
– Ed Miliband will address the Progress annual conference later today
Labour have stepped up their demands for Jeremy Hunt to be sacked, amid fresh claims he colluded with Rupert Murdoch's media empire in a bid to prevent a public inquiry into phone hacking.
The demands come following the disclosure from News Corporation that said Hunt's office wanted the firm to "guide his and Number 10's positioning" on the scandal.
This is absolutely not acceptable. How much more evidence does David Cameron need that this man is not fit to hold this high office?
Advertisement
How damaging was Rebekah Brooks' evidence for David Cameron and Jeremy Hunt?
The answer is not particularly damaging. The email relating to Mr Hunt is tricky and unhelpful but still falls into the same category as those other allegations made against him.
The story of the day is this: Rebekah Brooks could have done a great deal of damage to David Cameron. It seems me that she chose not to.
The 'LOL' text message stuff was humiliating for him, but not politically damaging. She also chose not to recite details of tense conversations with Gordon Brown.
Overall I think she took a clear decision to hold fire.
In a statement tonight, Gordon and Sarah Brown expressed concern that it was still unclear how The Sun obtained details of their son's medical condition.
"The idea that we would have volunteered our permission or were happy that a story about our son's health was about to enter the public domain is untrue," they said.
"We remain concerned that there is no satisfactory explanation of how private medical information, known to very few people, got into the hands of The Sun and the possible payments involved."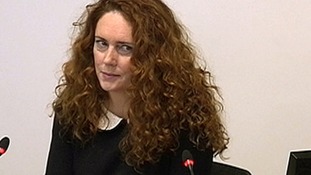 At the end of Brooks' evidence, my bet is Downing St are happy people are mocking Mr Cameron on 'LOL' rather than anything more serious.
Read the full story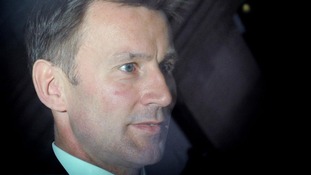 Labour have stepped up their calls for Jeremy Hunt to be sacked after revelations he 'asked' News Corp to 'guide Number 10' on phone hacking
Read the full story
Load more updates
Back to top