Soldiers killed are named
Two British servicemen shot dead by members of the Afghan Police Force in Helmand have been named as Corporal Brent John McCarthy, of the RAF, and Lance Corporal Lee Thomas Davies, from the 1st Battalion Welsh Guards.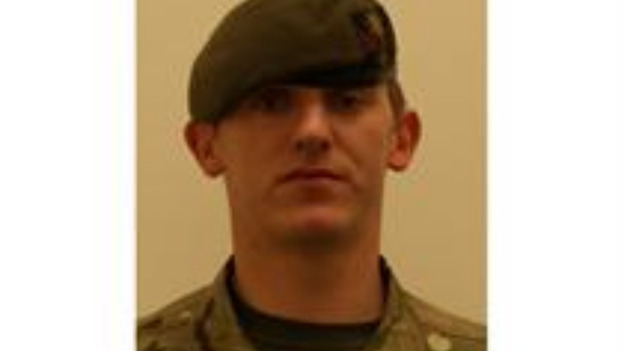 Lieutenant Colonel Dino Bossi, Commanding Officer 1st Battalion Welsh Guards said: "Lance Corporal Lee Davies loved being a soldier – it was who he was. He passed out from the Infantry Training Centre Catterick in April 2010.
"He swiftly made a name for himself for his enthusiasm, fitness and professionalism as an infantry soldier and in less than two years was promoted to the rank of Lance Corporal.To have made such a profound impact so early in his career speaks volumes about the quality of the man we have lost."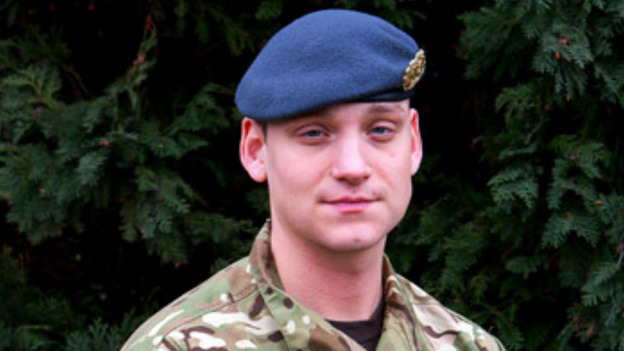 Corporal Brent John McCarthy's family have released the following statement: "Brent was a loving, sensitive young man. He excelled at sport and had the whole world in front of him. He loved his family dearly and will always be a hero to his niece Miajay.
"Brent will be sadly missed not only by us but also by his loving partner Sarah and her devoted family. Life will never be the same for any of us. We will love you always. God bless."
Advertisement
I send out my heartfelt condolences to the families and friends of Corporal Brent McCarthy and Lance Corporal Lee Davies whose lives were cut tragically short by a cowardly act of aggression.

Both Servicemen were performing an invaluable role, training and mentoring Afghan police, helping to ensure that Afghanistan will never again be a place from which international terrorists can launch attacks on our society.

Their sacrifice will not be in vain and we will never forget them.
– Philip Hammond, Defence Secretary
The two soldiers killed by members of the Afghan Police Force in Helmand have been named as Corporal Brent John McCarthy, Royal Air Force, and Lance Corporal Lee Thomas Davies, 1st Battalion Welsh Guards, the Ministry of Defence have confirmed.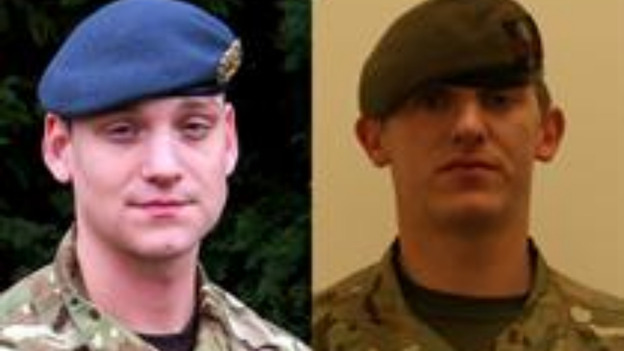 An investigation is under way into the killing of two British servicemen in Afghanistan. It happened in Lashkar Gar when a soldier and an RAF airman were shot dead by men they had been working with, their families have been informed.
It's the latest violent incident to strain the trust between British and Afghan forces. Neil Connery at the Ministry of Defence has more:
Gunmen have shot dead a top Afghan peace negotiator in the capital of Kabul, dealing another blow to the country's attempts to negotiate a peace deal with the Taliban.
Maulvi Arsala Rahmani, 68, was one of the most senior and important members on Afghanistan's High Peace Council, set up by President Hamid Karzai two years ago to liaise with the insurgents.
"He (Rahmani) was stuck in heavy traffic when another car beside him opened fire," said General Mohammad Zahir, head of Kabul police's investigation unit. No suspects have been arrested.
Advertisement
Major General Patrick Cordingley, a retired British Army officer, says these so called 'green on blue' attacks are thankfully rare.
The news of the deaths comes as Afghanistan's President Karzai announced that Afghan forces will be taking responsibility of a further 122 areas across the country, including the Nahr-e-Saraj district.
The district is one of three in Helmand where British troops are deployed.
Today marks another significant development in the transition process from international to Afghan security lead that will cover about 75% of the Afghan population.

"The groundwork for transition, which has been laid over the last few years through ANSF training and work to improve governance and development in Afghanistan, is now coming into fruition."
– Foreign Secretary William Hague
A Royal Air Force airman and a soldier from 1st Battalion Welsh Guards were killed yesterday at a patrol base in the Lashkar Gah district of Helmand province.
The incident appears to be another "green on blue" attack in which members of Afghan forces have opened fire on international allies.
Sadly, it is my duty to confirm that a soldier serving with 1st Battalion Welsh Guards and an airman from The Royal Air Force have been shot and killed in the Lashkar Gah district of Helmand province.

The thoughts and condolences of everyone serving in the Task Force are with their families and friends.
– Major Ian Lawrence, spokesman for Task Force Helmand
Defence Secretary Phillip Hammond told BBC's Andrew Marr Show that details of the attack by the Afghan Police Force that killed two British servicemen are still emerging:
What appears to have happened is that an Afghan police officer opened fire on a mentoring team working with the Afghan police.

One of the assailants was killed, we think, by other Afghan police officers, one escaped
This is a country that has an insurgency going on in it and, sadly, occasionally, these events occur.

We don't yet know what the motive was, we don't yet know whether this was an insurgent who'd infiltrated the police or whether it was a policeman who simply had a grievance of some kind.
Load more updates
Back to top