Man guilty of child sex charges
A takeaway owner from Carlisle has been found guilty of encouraging four girls aged between 12 and 16 into child prostitution. Azad Miah was also convicted of having sex with two underage girls.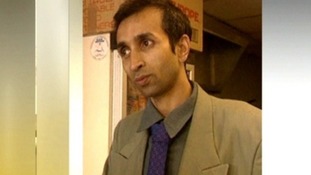 A takeaway boss from Carlisle has been convicted of attempting to recruit four girls aged 12 to 16 into prostitution.
Read the full story
We acknowledge that some of the victims did make contact with us about their concerns over employees at the Spice of India takeaway. However the true picture of what was occurring at the premises by Azad Miah was not apparent.

However from December 2010 once the enquiry was commenced and a dedicated team formed, who relentlessly began to gather evidence over a lengthy period, it became clear on what had been happening. The evidence gathered resulted in charges and Azad Miah brought to justice.
– Detective Inspector Geoff Huddleston

For further coverage on this story visit ITV Border.
Advertisement
His trial at Carlisle Crown Court heard that one of his victims complained to police about him persistently harassing her in 2008, three years before his arrest.
During that time he continued his pattern of behaviour in what the prosecution described as a "cold, clinical exploitation of the desperate and vulnerable".
His mode of operation was to target girls and women who he thought would rather have sex for money than risk jail by stealing to feed addictions to drugs or drink.
Sentencing will take place on Tuesday from 11am. Judge Peter Hughes warned Miah he would face a "substantial" prison term as he further remanded him in custody.
A takeaway boss has been convicted of attempting to recruit four girls aged 12 to 16 into prostitution.
Azad Miah, 44, hounded and stalked the girls to have sex for money while at the same time running a brothel from his city centre premises in Carlisle.
The married father-of-four was also found guilty of paying for the sexual services of two teenage girls.
Back to top