Donna Summer dies of cancer
Donna Summer has died. She was 63. The singer's publicist says she died of cancer.
She was known for her 70s hits including I Feel Love, Love to Love You Baby, Hot Stuff and Bad Girls.
Producer Giorgio Moroder and Summer created the hit I Feel Love in 1977.
DJ Dave Pearce called it "a timeless classic" which became "the blueprint for house music and electronic dance music"
Video courtesy of Vevo.
Jake Shears from the Scissor Sisters has paid tribute to the singer who died aged 63.
Advertisement
Donna Summer's legacy goes far beyond the rightly deserved title 'Queen of Disco'.

Sure, she had numerous hit records that spanned generations in the 70s, 80s and 90s but for me and thousands of DJs and millions of clubbers around the world, Summer's most important contribution was the 1977 hit I Feel Love.

Hearing that record for the first time was like going into the future. And today it still sounds as current and relevant. You could easily expect to hear it in Ibiza today.
– Radio 2 presenter and dance DJ Dave Pearce
Donna Summer's publicist Brian Edwards says the singer died of cancer in Naples in Florida.
I'm so sad. This woman was the queen of disco and so much more.

That she has never been inducted into the Rock 'n' Roll Hall of Fame is a total disgrace especially when I see the second-rate talent that has been inducted.

Her records sound as good today as they ever did.

She is a great friend to me and to the Elton John AIDS Foundation and I will miss her greatly.
– Sir Elton John
I was shocked to hear about Donna. She was so vital the last time I saw her a few months ago.
I loved doing the duet with her. She had an amazing voice and was so talented. .. It's so sad.
Advertisement
Rest in Peace dear Donna Summer. Your voice was the heartbeat and soundtrack of a decade.
Donna Summer's publicist Brian Edwards has said the family want donations to be made in her honour to the Salvation Army in lieu of flowers.
Record producer Pete Waterman, who worked with Summer in the 1980s, said his abiding memory was of "a lovely person."
The singer teamed up with Stock Aitken Waterman in the late 1980s.
Waterman said:
Whenever you were with her she made you feel so special. She had all the talent but she gave you all the credit. She was not a diva in any shape or form.

She was in the wilderness when we had the biggest record of our careers together.

They warned us against working with her because of the whole anti-gay thing that had happened.

But what a voice she had.

She used to warm up in the ladies toilet and everyone in our building would stop and it would come to a standstill to hear her warm up.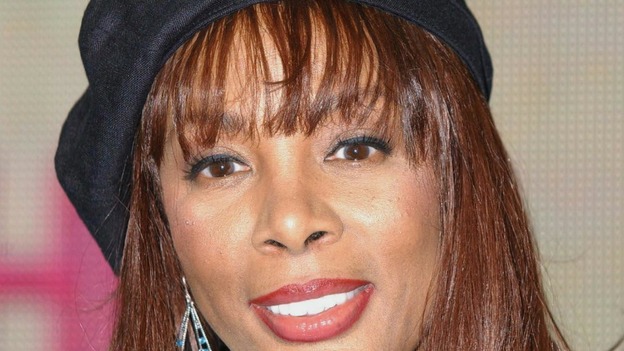 Summer was born Donna Gaines in Boston, US and learned to sing in church before fronting a series of bands and appearing in musicals.
Working as a session singer brought her into contact with producers Giorgio Moroder and Pete Bellotte and together they made her one of the biggest acts of the 1970s.
The extended 16-minute version of Love To Love You Baby was a huge hit in the clubs, but was banned from several radio stations because of her suggestive vocal style.
Load more updates
Back to top