Controversy over Jubilee lunch
The Queen shook the hand of the King of Bahrain at her Jubilee lunch for foreign monarchs at Windsor Castle. His invitation attracted criticism because of alleged human rights abuses in Bahrain.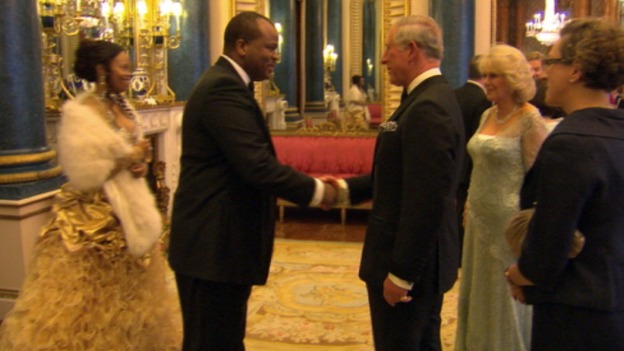 Guests have begun to arrive at Buckingham Palace where Prince Charles is hosting a sovereigns dinner for the visiting monarchs of the world.
There was controversy this afternoon when the Queen shook hands with the King of Bahrain, there have also been questions raised over the inclusion of King Mswati of Swaziland.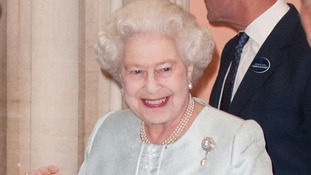 Twice baked souffle, line caught sea bass and Duchy of Cornwall veg on the menu for monarchs at sovereign dinner at Buckingham Palace
Read the full story
Advertisement
Protesters have gathered outside the Bahrain Embassy over the Queen receiving the King at Windsor Castle for the Jubilee lunch.
The Queen greets the King of Bahrain as he arrives for the Jubilee lunch at Windsor Castle.
The Queen welcomed 62 royal guests today as part of a sovereign lunch for the Jubilee celebrations at Windsor Castle.
The event was supposed to be a rare meeting of monarchs to celebrate the 60-year milestone, but it has been overshadowed by strong criticism from campaigners about those invited to the Windsor Castle event.
This was supposed to be one of the most glittering events at the Diamond Jubilee. Instead it has cast a rather unfortunate shadow of controversy over the celebrations. It's a gathering of 62 members of various royal families from this country and from across the world.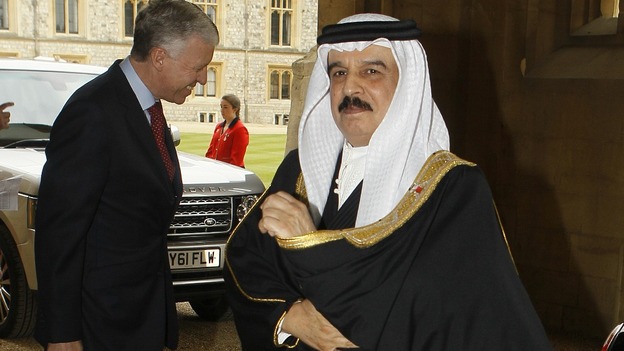 The focus of course is on the King of Bahrain who has been condemned by his opponents for abuses of human rights. And he was among the royal dignatories who arrived this morning and was met by the Queen and her son Prince Andrew.
And he's not the only controversial monarch who is here. Another one is King Mswati of Swaziland, a man who is accused of living a 'lavish lifestyle' while people face starvation in his own country. So it has injected a very unwelcome air of controversy in the celebrations.
Advertisement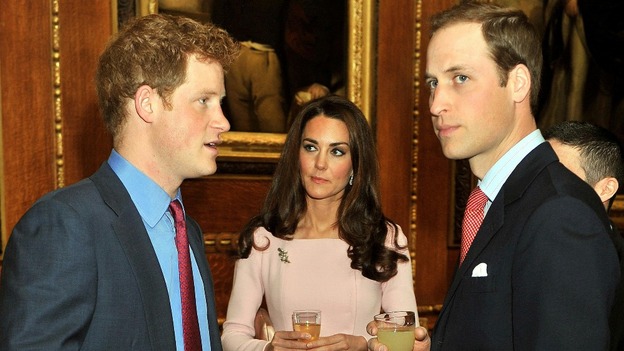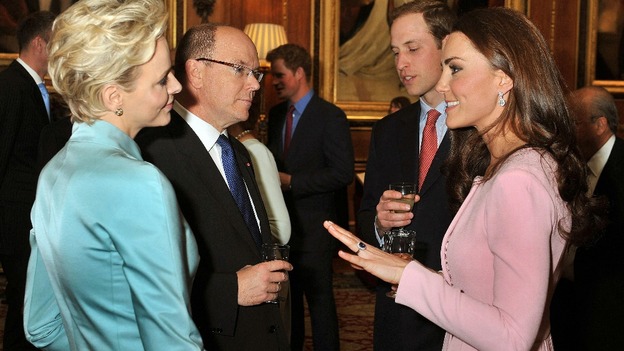 by ITV News Royal Producer: Georgina Brewer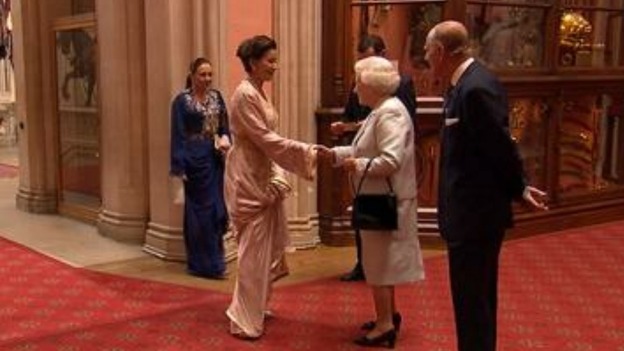 Buckingham Palace have said their approach was to invite all foreign sovereigns and not to exclude anyone at the Jubilee lunch.
I understand the King of Bahrain has met the Queen and Prince Andrew here at Windsor Castle. The King of Swaziland apparently kept the Queen waiting. Not the done thing.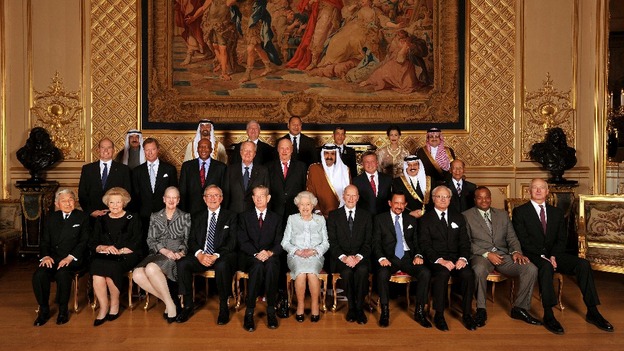 A group photograph of the Queen and her Royal guests was taken before her Sovereign Monarch's Jubilee lunch at, in the Grand reception room at Windsor Castle.
Commenting on the news that the Foreign Office has approved the presence of the King of Bahrain at the Jubilee lunch, former Foreign and Commonwealth minister Denis MacShane has said "some diplomatic excuse could have been made" to avoid the King's attendance.
Load more updates
Back to top