Santander UK downgraded
The credit ratings agency Moody's has downgraded 16 Spanish banks including Santander UK. It is the first British high street bank to be downgraded this year since the Euro crisis. The firm insists this has no impact on its UK business.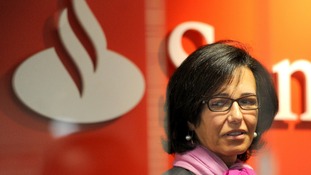 Santander UK has been quick to reassure customers that their money is in safe hands, despite being downgraded by Moody's ratings agency.
Read the full story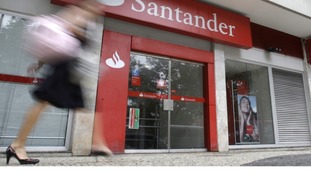 The decision by a credit rating agency to downgrade Santander UK is another demonstration that the troubles in the eurozone affect us all
Read the full story
Advertisement
The change to Moody's credit rating of Santander UK plc has no impact on our businesses in the UK or our plans for future growth. Santander UK plc is an autonomous subsidiary of the Santander Group, with more than c. 90 percent of its total assets held in the UK and a Eurozone sovereign exposure of less than 1% of assets. Santander UK plc is regulated in the UK by the Financial Services Authority ('FSA') and relevant deposits are protected by the Financial Services Compensation Scheme ('FSCS').
– Santander UK
Santander UK has become the first British high street bank to have its credit rating downgraded because of the recent trouble in the eurozone. This comes despite their reassurances on Tuesday:
Santander operates under a subsidiary model.

This means that Santander UK plc is completely autonomous from its Spanish parent company.

This structure acts as a firewall to prevent problems within one part of the group spreading to other units in the event of financial difficulties
– Santander UK spokesman, Speaking on May 15
The credit ratings agency Moody's has downgraded 16 Spanish banks including Santander UK, even though they are ringfenced to an extent from Spanish business.
The credit ratings agency Moody's has downgraded four Spanish regions over doubts that they will be able to meet their budget cut targets.
The four downgraded regions are:
Junta de Extremadura
Junta de Andalucia
Comunidad Autonoma de Murcia
Catalunya
Advertisement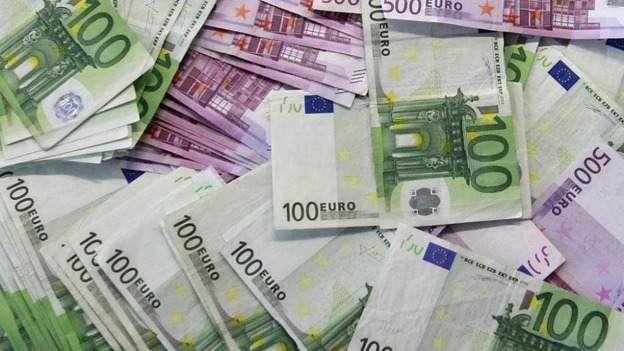 The chairman of troubled Spanish bank Bankia has reassured investors today about the "safety of their savings", according to El Mundo newspaper.
Jose Ignacio Goirigolzarri said in a statement to the National Securities Market Commission: "Depositors at Bankia can be absolutely reassured that their savings are safe" and that the bank's activity had been "within normal parameters".
Spain's Economic Secretary has said that there had not been an exit of deposit funds from troubled bank Bankia, according to Reuters.
Economic Secretary Fernando Jimenez Latorre said: "It's not true that there is an exit of deposits at this moment from Bankia".
El Mundo newspaper had reported earlier that Bankia had lost over 1 billion euros in deposits, around 1% of retail and corporate accounts, over the past week.
Spain's fourth largest financial lender Bankia is now the eighth bank to become nationalised since the start of the Eurozone crisis, according to Spanish newspaper El Mundo.
The government took over Bankia, the country's fourth largest lender, on May 9 in an attempt to dispel concerns over the bank's ability to deal with losses related to a 2008 property crash.
Shares in Bankia, Spain's fourth largest bank have tumbled as much as 26% today, El Mundo newspaper has reported. This follows a report that customers withdrew more than 1 billion euros from their accounts since the country's government took over the bank last week.
The newspaper reported that the newly appointed chairman, Jose Ignacio Goirigolzarri, informed a board meeting that customers had pulled out funds since the bank was taken over by the government.
Uncertainty over the final cost of Spain's banking reform has stoked investor fears that an expensive international bail-out could be on the cards, putting the survival of the euro zone at stake.
Load more updates
Back to top