Funeral of Lockerbie bomber
The funeral of Lockerbie bomber Abdelbaset Ali al-Megrahi has taken place at Tripoli's main cemetery. He died yesterday after a long battle with cancer.
David Cameron has reacted to news of Abdelbaset Ali al-Megrahi's death by saying: "Today is a day to remember the 270 people who lost their lives in what was an appalling terrorist act."
The mother of a young aspiring actress who was killed in the Lockerbie bombing said she hoped convicted terrorist Abdelbaset Ali al-Megrahi had died "a painful, horrible death".
Susan Cohen's daughter Theodora, 20, was on board Pan Am flight 103 bound for John F Kennedy airport in New York when it exploded over Lockerbie in Scotland in 1988.
There is no peace when you lose a child. You hear about closure but there is none. It will never get easier, it changes everything.

I detest Megrahi, he was monstrous, and I hope his death was extremely painful and horrible.

My daughter was clever and talented and she had a beautiful voice. She was in London to see plays, it was all part of growing up.

The bombing took away the joy of my life and any attempt to cover it up is a great evil.
Advertisement
Martin Cadman, from Norfolk, whose son Bill died in the flight at the age of 32, said:
The only thing I am interested in is getting to the truth. The Americans know far more than they have said.
Jim Swire, whose daughter Flora was killed in the bombing, said the reported death was a "very sad event":
It's a very sad event. I met him last time face-to-face in Tripoli in December last year, when he was very sick and in a lot of pain. But he still wanted to talk to me about how information which he and his defence team have accumulated could be passed to me after his death. And I think that's a fairly amazing thing for a man who knows he's dying to do. Right up to the end he was determined - for his family's sake, he knew it was too late for him, but for his family's sake - how the verdict against him should be overturned.
And also he wanted that for the sake of those relatives who had come to the conclusion after studying the evidence that he wasn't guilty, and I think that's going to happen.
– Jim Swire, speaking to Sky News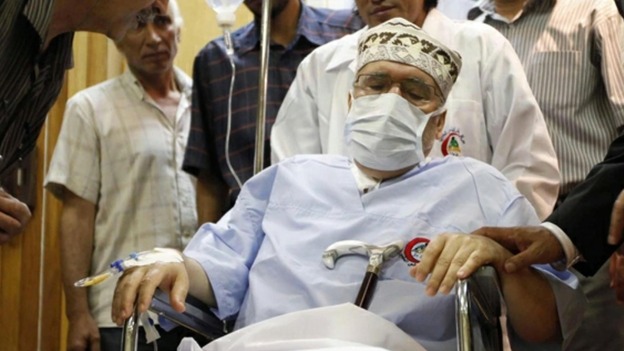 The brother of Lockerbie bomber Abdel Basset al-Megrahi says he was too weak to talk as his health deteriorated suddenly. Abdulhakim told Reuters:
"He was too sick to utter anything on his deathbed. We want people to know he was innocent - he was battling with the disease for months now...his health got really bad last night."
I was told seven days ago by very good sources in Tripoli that he was slipping in and out of quite deep comas, that the secondary tumours had affected his abdomen and lower chest, and that he had had three blood transfusions. His death is to be deeply regretted. As someone who attended the trial I have never taken the view that Megrahi was guilty. Megrahi is the 271st victim of Lockerbie.
– David Ben-Ayreah, a spokesman for the victims of Lockerbie families
Advertisement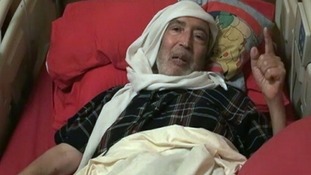 David Cameron said the Lockerbie bomber "should never have been released from prison" after his family said he had died in Tripoli.
Read the full story
The bombing of the plane, travelling from London to New York four days before Christmas 1988, killed all 259 people on board.
Eleven residents of the Dumfries and Galloway town also died after the plane crashed down on their homes.
It was Britain's biggest terrorist atrocity.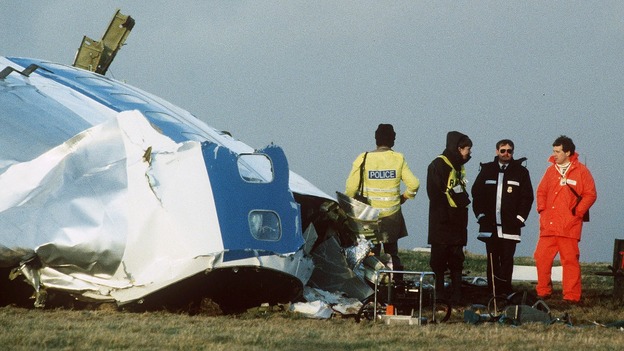 After protracted international pressure, Megrahi was put on trial under Scots law at Camp Zeist in the Netherlands.
He was found guilty in 2001 of mass murder and was ordered to serve a minimum of 27 years behind bars.
Despite claims that he could not have worked alone, and the lingering suspicion by some that he was innocent, Megrahi was the only man ever convicted over the terrorist attack.
He was freed from prison after serving nearly eight years of his sentence after he dropped his second appeal against conviction at the Court of Criminal Appeal in Edinburgh.
The Foreign Office says it is investigating unconfirmed reports the Lockerbie bomber has died.
Former Libyan Intelligence officer convicted in Lockerbie bombing has died, brother says. http://t.co/FlOVT1Ls
BREAKING: Son says Libyan who was convicted in 1988 Lockerbie bombing but later released has died
Load more updates
Back to top